The She-Hulk Marvel Disney Plus series is bringing back the Abomination and has confirmed members of its cast.
The head of Marvel, Kevin Feige, made the announcement Thursday during the Disney Investor Day presentation.
Feige confirmed that Tim Roth will be back as the Abomination from the 2008 The Incredible Hulk movie.
Following all the rumors, Feige also confirmed that Tatiana Maslany is indeed playing the titular role of She-Hulk and Jennifer Walters, where Feige also confirmed that She-Hulk in the series will be big and green.
As Jennifer Walters is the cousin of Bruce Banner, Feige also confirmed Mark Ruffalo will be appearing in the Marvel Disney Plus series who last appeared as the "Smart Hulk" in The Avengers: Endgame.
In the comics, Bruce gives his cousin Jennifer a blood transfusion after she nearly dies in a car crash. Well, Bruce's blood happens to be gamma-irradiated blood so the transfusion causes Jennifer Walters to become She-Hulk. However, her transformations are different than her cousin's, as Walters is able to retain her own personality when she becomes She-Hulk.
Feige tends to adapt the MCU differently from the comics, so we'll have to see how much from the comics sticks.
Similar to the comics, Feige did also confirm the series will be funny.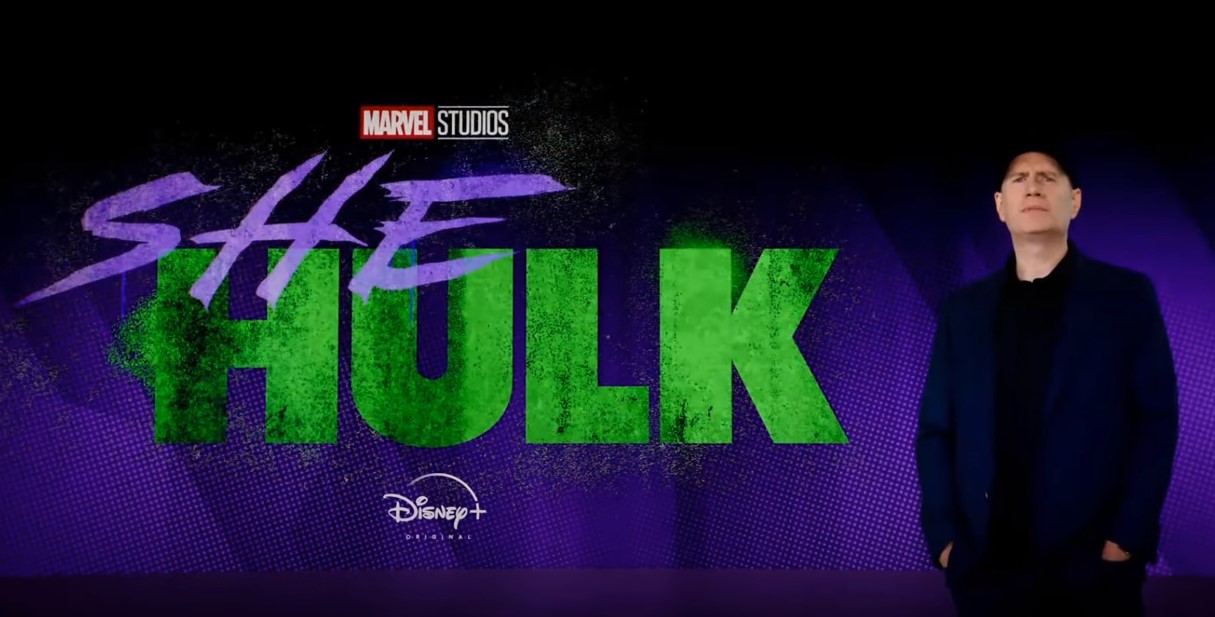 Feige confirms She-Hulk details at Disney Investor Day:
"Debuting for the first time in the MCU, She-Hulk is coming to Disney Plus. It's a series about a woman trying to navigate the world and be taken seriously as a working professional despite the fact that she is well over 6'7″ and green. It's a very funny series being directed by Kat Coiro and Anu Valia, and I can officially confirm that She-Hulk/Jennifer Walters will be played by the talented and Emmy Award-winning Tatiana Maslany. I'm also pleased to reveal that the brilliant Tim Roth is returning as the Abomination, the character we first introduced in the MCU in 2008's The Incredible Hulk. If that is not enough, I can confirm that the Hulk himself, Mark Ruffalo, will be appearing in the series as well. And since Jennifer Walters is a lawyer who specializes specifically in superhero-oriented legal cases, you never know what Marvel characters are going to pop up from episode to episode."
She-Hulk arrives to the MCU! Tatiana Maslany will portray Jennifer Walters/She-Hulk and Tim Roth returns as the Abomination and Hulk himself, Mark Ruffalo, will appear in the series. Directed Kat Coiro and Anu Valia, She-Hulk is coming to #DisneyPlus pic.twitter.com/z4OlQJhrlr

— Marvel Studios (@MarvelStudios) December 11, 2020
The series has no release date as of yet.
Rumors offer the show will not be just about She-Hulk but "Hulks" and Daredevil Charlie Cox is also rumored to appear.
Abomination from 2008 The Incredible Hulk: