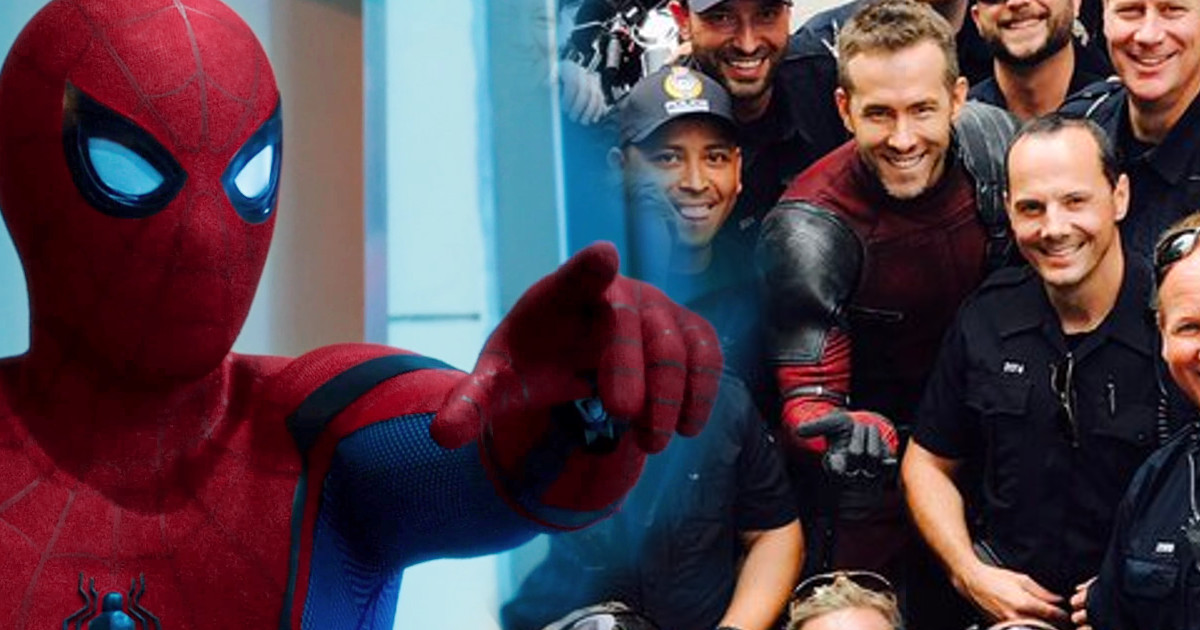 For at least the second time, Spider-Man is mentioned alongside Deadpool 2!
The latest sees Ryan Reynolds taking to Twitter to thank the local Vancouver police department for filming–with Spider-Man!
"Thank you #VPD. And the great people of Vancouver for putting up with road closures and traffic delays as we film Spider-Man downtown," Ryan Reynolds posted in which the actor can be seen making the Spider-Man wrist motion.
Spider-Man was previously mentioned alongside Deadpool 2 with the Logan teaser which saw an old man get killed. Deadpool happened to be eating Ben and Jerry's Ice Cream, with fans theorozing the old man was the Uncle Ben of Peter Parker. Deadpool 2 director David Leitch didn't deny the possibility!
It definitely seems a stretch that Spider-Man will be appearing in Deadpool 2, but you never known. Spider-Man is on loan to Marvel Studios, so maybe Sony made some sort of deal with Fox Studios as well.
Deadpool 2 has a June 1, 2018 release directed by John Wick's David Leitch also starring Josh Brolin as the time travelling mutant Cable, Zazie Beetz as Domino, Leslie Uggams as Blind Al, Morena Baccarin as Vanessa, Brianna Hildebrand as Negasonic Teenage Warhead, Stefan Kapicic as the voice of Colossus with Shioli Kutsuna in a mystery role and Jack Kesy rumored as Black Tom Cassidy.
Deadpool 2 is written by Rhett Reese and Paul Wernick with Ryan Reynolds also on board as producer along with Simon Kinberg and Lauren Shuler Donner.