Robert Pattinson talks more about what drew him to The Batman as he says what he likes about the titular character is that he's "crazy and perverse" — something that draws the 33-year-old actor to all the roles he plays.
While promoting the UK release of The Lighthouse, the BBC interview goes over various roles and movies Robert Pattinson has been involved with, including Twilight and the upcoming Christopher Nolan "time-twisting thriller," Tenet, which is released in July, where Pattinson also compares the roles he has played to Batman:
Batman is one of the "crazy and perverse" characters he usually plays. "Out of all the big roles that I knew of in that kind of realm," he muses, "there was just something about this one."
Regarding The Lighthouse, Robert Pattinson reveals he contacted the director, Robert Eggers, after watching Eggers' The Witch where the two were collaborating. Eggers was trying to get Pattinson to play the type of English aristocratic role that he had been so determined to avoid, but Pattinson told Eggers he wanted something really, really crazy:
"I said to him at the end of one of our meetings: 'I only want to do stuff that's really, really, really crazy.'
It's noted that Eggers thought for a bit and replied: 'I've been writing this thing with my brother, and if this isn't crazy enough, I don't know what is!'"
Of course, another crazy character that Pattinson has played is the vampire heartthrob Edward Cullen in the Twilight franchise, and obviously Pattinson is right about Batman being a bit crazy as Bruce Wayne dresses up as a giant bat on a nightly basis and fights crime.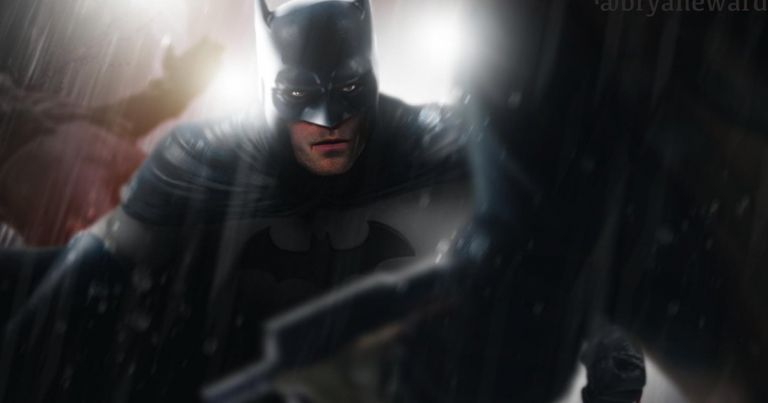 Robert Pattinson on "Why Batman?"
Back in November also saw Robert Pattinson explain why he chose Batman where he offered in part that he was really interested in it, that it brought out his competitive side, he also mentioned it's crazy, and he also said he has no interest in playing someone who is heroic.
"I have no interest whatsoever in playing someone who's heroic. The only time I want to play someone who an audience knows that they're supposed to like is when they really shouldn't like them. That's the only time [laughs]," offered Pattinson. "[Batman is a] very, very troubled person. There's very few regarded by everyone as a heroic character. Most of them know they need to save the day, and the saving the world, and they know they're good. I always found it interesting with Batman he's always struggling a little bit, especially in some iterations of the story anyway, he doesn't know if he's that great or not. That's kind of interesting, walking the line."
The Batman gets released on June 25, 2021, with Matt Reeves directing, the script is co-written by Reeves and Mattson Tomlin, Michael Giacchino is scoring the music, with the film also starring Zoë Kravitz as Selina Kyle (Catwoman); Paul Dano as Edward Nashton (Riddler); Jeffrey Wright as the GCPD's James Gordon; John Turturro as Carmine Falcone; Peter Sarsgaard as Gotham D.A. Gil Colson; Jayme Lawson as mayoral candidate Bella Reál; with Andy Serkis as Alfred, and Colin Farrell as Oswald Cobblepot (Penguin).