The latest issue of Entertainment Weekly features fifteen new covers for The Avengers: Infinity War including a first look at Robert Downey Jr. in the new Iron Man suit, which is confirmed to be the Bleeding Edge armor from the comics.
The description for the new armor offers: "Robert Downey Jr.'s Tony Stark will fire up the Bleeding Edge armor, which emerges across his body from a new arc reactor and includes 'wings' on the back and arms that serve as rocket boosters into deep space."
EW.com also posted an interview with Robert Downey Jr. who offered that The Avengers: Infinity War isn't just another end of the world movie, but is actually legit.
Believe me, I'm tired of every movie, you know, "It's the end! It's Armageddon! It's the Be All, End All, Forever!" And then it's … not. This one actually is. [Laughs] They're not kidding. This is a heads-will-roll scenario.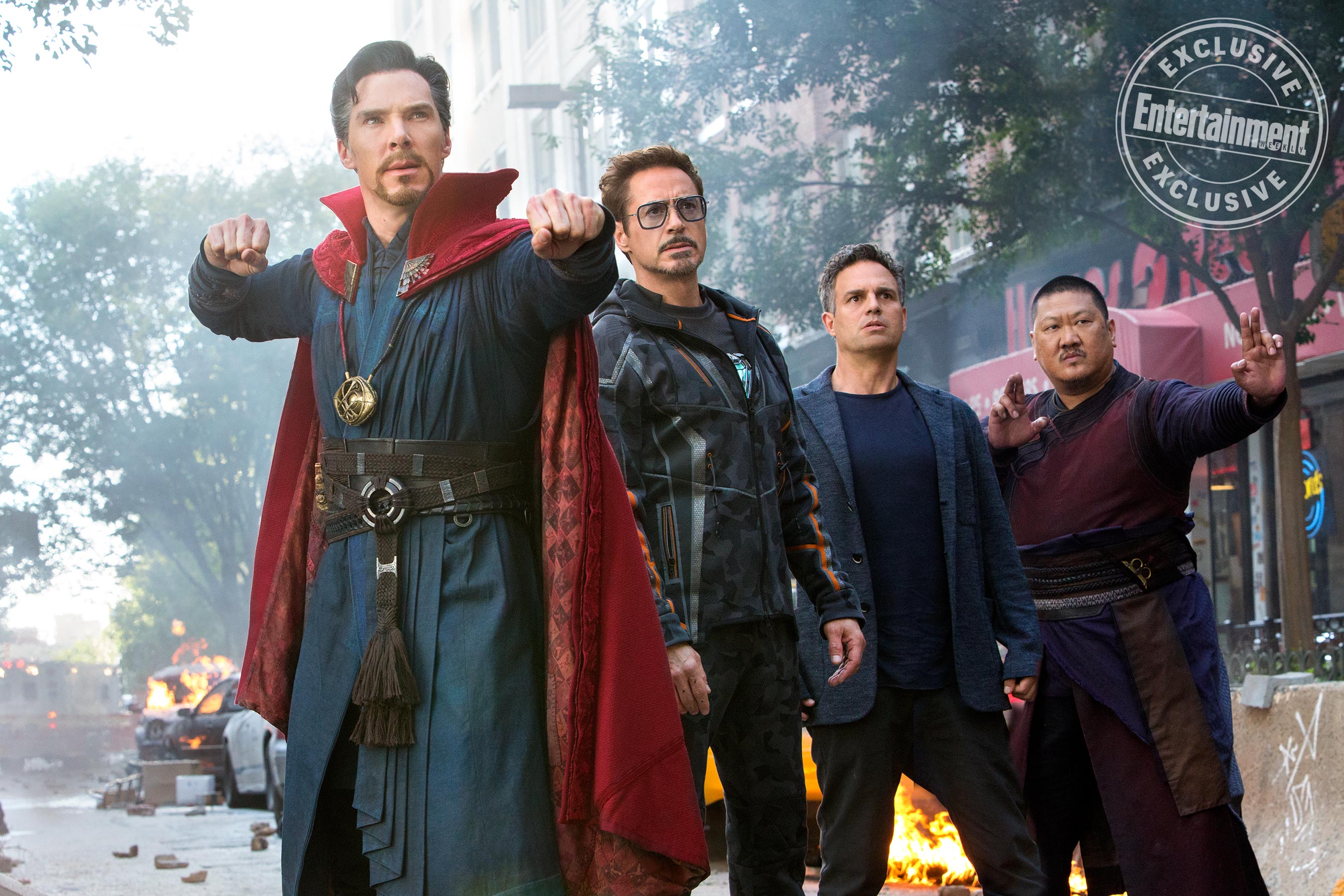 As The Avengers: Infinity War features upwards of 70 or so characters, one way of getting them all involved is having the characters team up. A new image features Robert Downey Jr. with Benedict Cumberbatch, Mark Ruffalo and Benedict Wong.
I love how Cumberbatch just comes in and kind of draws flaming circles anywhere and can basically step into your movie. That's fun. And we wanted to keep a little bit of the Science Bros thing alive, even though Ruffalo has been on such an amazing Banner/Hulk journey himself. I really, really, really enjoyed getting to know and work with and play around with Benedict as Strange. Benedict Wong also, by the way is fantastic.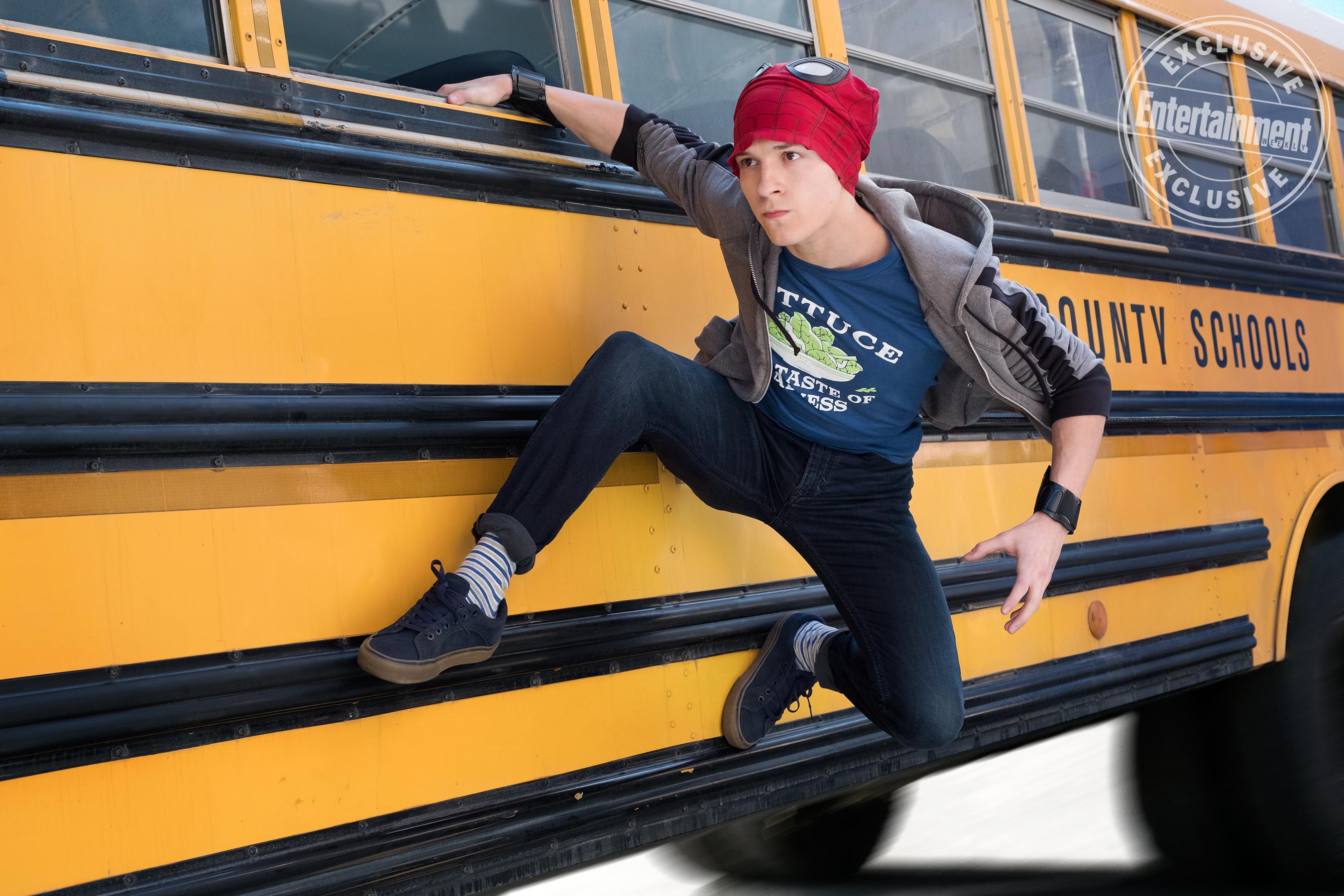 The Avengers: Infinity War also features Tom Holland, with both Holland and Robert Downey Jr. having appeared together in the recent Spider-Man: Homecoming movie.
I think [Marvel] is smart: "Oh yeah, we like the Parker/Stark thing." So let's keep them at close quarters as long as we can. Someone under your tutelage is now firing on all cylinders, but you're responsible for bringing them into deeper water. We knew that would be fruitful.
Gwyneth Paltrow also returns for The Avengers: Infinity War as Pepper Potts.
It was hard to thread Pepper through every story that Tony was in, so we took opportunities to say, "We're taking a break, and it's my fault." [Laughs] Now, he and Pepper have kind of locked it up. We were talking about them living in some eco-lodge together, but then we thought, "Eh, any time they move somewhere [villains] just blow it up, so no one's gonna believe that it'll stay long."

Pepper remains the heart of the [Iron Man] story. I think we wanted to get back to that reality. Not just for them, but let's really see how that can add to the something-worth-fighting-for of it all.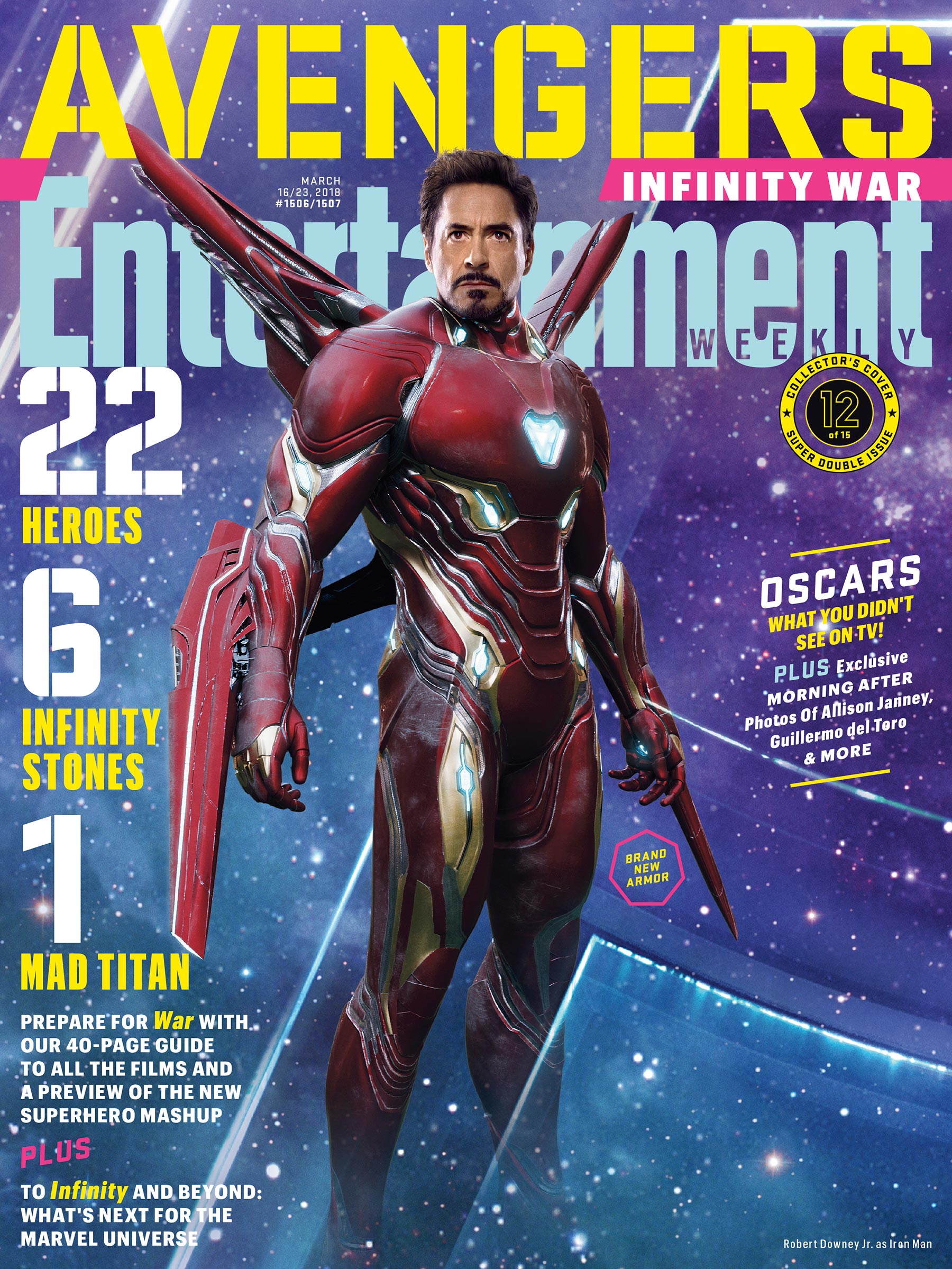 An unprecedented cinematic journey ten years in the making and spanning the entire Marvel Cinematic Universe, Marvel Studios' "Avengers: Infinity War" brings to the screen the ultimate, deadliest showdown of all time. The Avengers and their Super Hero allies must be willing to sacrifice all in an attempt to defeat the powerful Thanos before his blitz of devastation and ruin puts an end to the universe.
Anthony and Joe Russo direct the film, which is produced by Kevin Feige. Louis D'Esposito, Victoria Alonso, Michael Grillo and Stan Lee are the executive producers. Christopher Markus & Stephen McFeely wrote the screenplay. "Avengers: Infinity War" releases in U.S. theaters on April 27, 2018.