A wild rumor has hit the net that claims Bridgerton star Regé-Jean Page will play the new Black Panther or some version of the character.
The rumor comes from Hollywood gossip site Crazy Days and Nights which is reportedly run by a Hollywood lawyer who leaks insider information about celebs and the industry.
It's claimed that Regé-Jean Page is the early frontrunner to star in Black Panther 2 for Marvel, but it's said Regé-Jean Page will not be playing T'Challa, the character recently played by the late Chadwick Boseman, but Regé-Jean Page will play a new character in the sequel:
Which foreign born breakout star of that period streaming show is the early frontrunner to play this Marvel superhero? It will be an entirely new alter ego character not the one portrayed by the recently deceased actor.

Regé-Jean Page/"Bridgerton"/"Black Panther"/Chadwick Boseman
The rumor does have some merit to it as Marvel has said they won't be replacing Chadwick Boseman, with previous rumors offering Letitia Wright's Shuri will take up the Black Panther mantle in some way in addition to another character, which, if the above rumor is legit, could be Regé-Jean Page.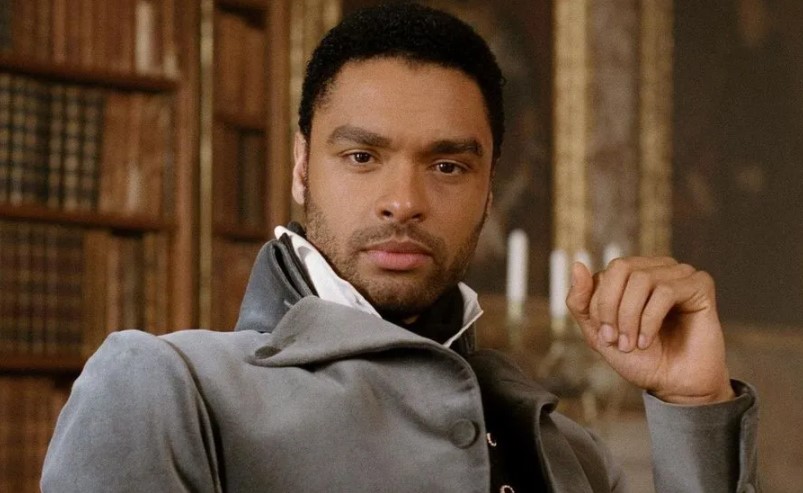 Regé-Jean Page stars in Netflix's Bridgerton
Bridgerton is currently one of Netflix's most popular shows and there is no doubt that Regé-Jean Page has taken the world by storm where he plays Simon Basset, Duke of Hastings.
Page is a British-Zimbabwean actor also known for Roots, For The People, and he was featured in Mortal Engines as Captain Khora.
Black Panther 2 currently has a July 8, 2022 release date with Ryan Coogler back to write and direct the movie.
It has also recently been announced that Coogler is developing a Black Panther spinoff Disney Plus series about Wakanda, with it said Coogler is also developing additional Marvel projects.