John Krasinski is building a cinematic universe for his hit movie A Quiet Place as a spinoff is announced.
While we are still waiting on the release of the sequel, A Quiet Place II which now hits theaters April 23, 2021, it's announced a third film is in development from Krasinski and Jeff Nichols.
Nichols will write and direct the third film, which is based on an original idea by John Krasinski.
The flick also has a 2022 release date from Paramount, and while the plot and details are being kept under wraps, Deadline offers it might not be a straight sequel (meaning a trilogy film), but would rather broaden the world that the original movie introduced, plopping viewers in a post-apocalyptic world where survivors are struggling to stay alive by being quiet, as monsters with ultra-sensitive hearing hunt them.
As noted, the first movie left a lot of questions unanswered, such as how the world got that way, and whether the creatures might be defeated, so a spinoff could always explore those ideas.
Jeff Nichols is known for writing and directing the sci-fi movie Midnight Special, which stars Adam Driver, Michael Shannon, Joel Edgerton, and Kirsten Dunst, and is about a father and son that are on the run and who are pursued by the government and a cult drawn to a child's special powers.
Nichols also wrote and directed Take Shelter, Mud, and Loving (which got an Oscar nomination for co-star Ruth Negga).
Michael Bay, Andrew Form, and Brad Fuller will produce via Platinum Dunes alongside Krasinski via his Sunday Night banner with partner, Allyson Seeger, who serves as executive producer.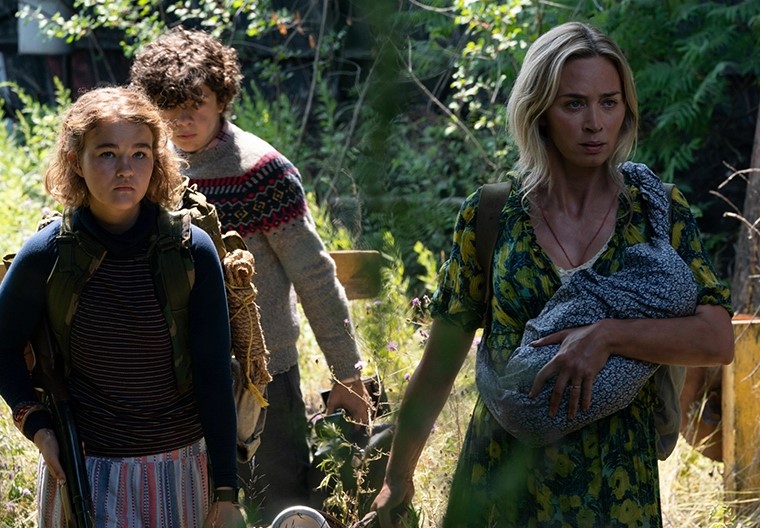 John Krasinski ideas for a third A Quiet Place movie
Krasinski told Collider back in March he has ideas for a third movie:
"It's interesting, I genuinely hadn't thought about a second one when I was doing the first one. However, I really had these questions while I was doing it. I put the fires out in the distance in the first one, and I always thought to myself, 'Wouldn't it be cool if we got to explore where those fires lead to? Who's on the other end of those fires?' But I never thought that there would be a sequel. So then when I actually came around to writing the sequel, I started with the fires. And so this time, I think when my brain started wandering of questions of what would this mean later on, I started to write down notes in case I could prepare myself for a third one."
A Quiet Place was released in 2018 and also starred Krasinski's wife, Emily Blunt, who stars in Part II, and the flick brought in near $341 million on a budget of around $17 million.
A Quiet Place Part II synopsis:
Following the deadly events at home, the Abbott family (Emily Blunt, Millicent Simmonds, Noah Jupe) must now face the terrors of the outside world as they continue their fight for survival in silence. Forced to venture into the unknown, they quickly realize that the creatures that hunt by sound are not the only threats that lurk beyond the sand path.
A Quiet Place Part II trailer: