A Quantum Leap reboot is once again being talked about says the series star, Scott Bakula.
Bakula appeared on Bob Saget's Here For You podcast on Monday and said there are "significant conversations" about bringing back the show that aired for 97 episodes from 1989 to 1993:
"There are very significant conversations about it right now going on. I don't know what it would be. I don't know who would have it. The rights were a mess for years. I don't know if they're even sorted out now. That's always been the biggest complication."
Scott Bakula also mentioned that he has spoken to the show's creator, the legendary Donald P. Bellisario over the years about a possible return, "and [Bellisario] would always say, 'I can't write it without thinking of you and Dean.'"
Bakula said he would always respond to Bellisario's comments as follows: "Just think about me and Dean and write your show. Get it out there. If you have an idea, just write it. I am sure it will be great. I don't know what that idea would be if we did."
Bakula was also asked why they can't do the show now, which saw Bakula joke about his 85-year-old co-star, "Dean costs too much money."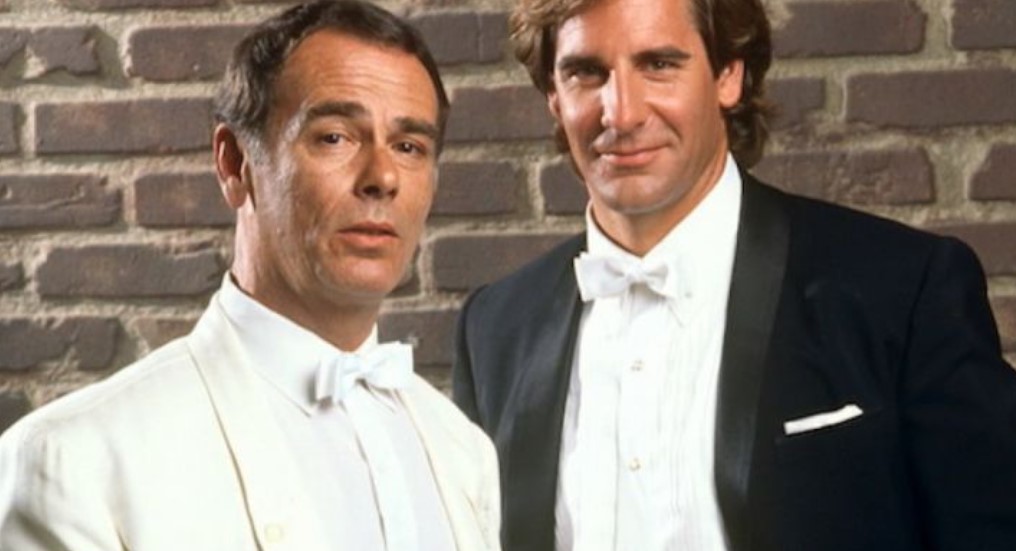 Quantum Leap movie has been talked about
Back in 2017, it was also learned there was talk about doing a Quantum Leap movie, as Bellisario actually wrote the flick, but we see it has yet to come to pass years later.
"I just finished writing a Quantum Leap feature," Bellisario said in 2017. "I don't know what's going to happen with it, but I did write it."
Belissario was also questioned about the plot of his Quantum Leap movie and teased: "I write things exactly the same way. I just start writing and I let them take me wherever it's going to take me. I'm entertained the same way the audience is. So I just put Scott and Dean [Stockwell] in my head, kind of rebooted them, and went from there."
Quantum Leap stars Scott Bakula as physicist Dr. Sam Beckett who travels back in time "striving to put right what once went wrong" by taking over people's bodies in the past and fixing their mistakes. Dean Stockwell stars as Admiral Al Calavicci, who appears as a hologram from the present (or future), where he guides Beckett to complete his missions so Sam can "jump" to the next person and hopefully home.
The final episode of Quanutm Leap saw the time-traveling Sam Beckett offered the chance to leap home, but instead, Sam chose to continue leaping which left fans wanting to know what happened, which could be answered in the reboot.
Recently saw Donald P. Bellisario's Mangum PI and Hawaii Five-O rebooted, so let's hope Quantum Leap is next. Great show.