Fans have been striving to put right what once went wrong when Quantum Leap ended back in 1993 with its controversial last episode.
The good news is that now it's learned a Quantum Leap movie is possible!
Quantum Leap creator Donald Bellisario and star Scott Bakula reunited recently at the London Comic Con where Donald Bellisario revealed he has written a Quantum Leap script!
"I just finished writing a Quantum Leap feature," Bellisario said, reports EW. "I don't know what's going to happen with it, but I did write it."
Belissario was questioned about the plot of the Quantum Leap movie, but only teased: "I write things exactly the same way. I just start writing and I let them take me wherever it's going to take me. I'm entertained the same way the audience is. So I just put Scott and Dean [Stockwell] in my head, kind of rebooted them, and went from there."
The final episode of Quanutm Leap saw the time traveling Sam Beckett offered the chance to leap home, but instead Sam chose to continue leaping–which left fans wanting to know what happened (to say the least).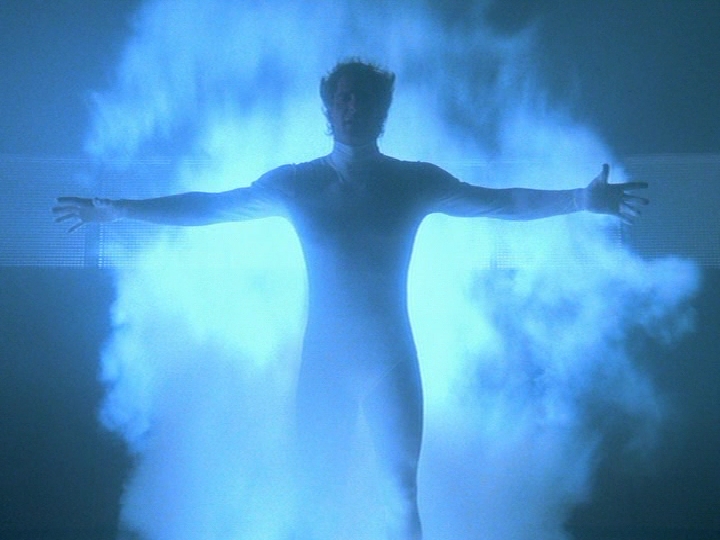 "It was a great episode. Last episodes are always controversial," Scott Bakula offered. "I always say to writers, 'If you want a challenge more than writing just an hour of television, write an hour of television that is the last hour of television that that show will ever have on; write it so that it could also come back next fall; write it so that it could possibly become a movie of the week; [and] write it so that it could still potentially be a feature film someday. And make everybody happy… If you go back and watch that episode, [Bellisario] checked off all those boxes."
Donald Bellisario is also known for Magnum P.I., which is getting rebooted, so how about a Quantum Leap movie?
I loved Quantum Leap, hopefully they make the film.