The Quantum Leap ratings have absolutely collapsed as the show has lost another 200k viewers with the release of Monday's Episode 6 aptly titled "What a Disaster!"
The preliminary numbers were actually very promising at 2.729 million – as they came in much higher than recent episodes – but we see that somehow there was a huge discrepancy as the actual numbers are only 2.22 million.
That's a difference of 500k viewers and an actual loss of 193k viewers from Episode 5.
The 18-41 rating demographic coveted by advertisers is also at the show's lowest point at 0.33.
Also, as I have been keeping track of, Ordinary Joe, the show that got canceled last year in the same timeslot now has better ratings, as Ordinary Joe's Episode 6 was watched by 220k more viewers with 2.44 million.
That's really unbelievable seeing how Ordinary Joe was an original show while Quantum Leap has a built-in fanbase from the Scott Bakula years.
What it shows is that those original fans are not liking the new series at all.

Critics and fans are on the same page
We know things must be really bad as both the critics and the fans are on the same page.
Quantum Leap has a Rotten Tomatoes Score of 52% with an Audience score of 50%, and its IMDb rating is only 5.4. (the Bakula series has an 85% Audience Score and an 8.2 IMDb rating).
I also went over last week how Quantum Leap is in danger of cancellation and explained that Ordinary Joe ended up getting canceled due to having a long Winter break.
So similar to Ordinary Joe, if the fans don't return when Quantum Leap goes into its Winter/Holiday break (I'm assuming it is) – or if the viewership continues to plummet as much as it has been doing – the show might be a one-and-done.
Worth a mention is that NBCUniversal ordered six more episodes and it's said it's the best NBC original series on the Peacock streaming service, so maybe there is still time to improve things.
However, what is quite alarming is that with last week's episode the viewership seemed to have been holding steady, as there was only a 50k drop, but now with it learned another 200k viewers have apparently stopped watching, the future doesn't look too bright.
Update: Nielsen is offering the viewership sees a large increase when seven-day ratings are factored in, as according to their numbers, the first four episodes are averaging 4.722 million viewers, which is a whopping 70% increase from the 1.941 million live viewers.
It's also said those numbers don't include the Peacock streaming numbers, so it's safe to assume the viewership is higher.
However, if people are watching following the live airing, that means they must be watching through DVRs which means they are fast-forwarding through advertising and commercials, so it seems what really counts in terms of bringing in revenue is the live numbers.
Quantum Leap also isn't listed as part of NBC's "Popular" shows on NBC.com, and worth a mention is that you can watch past episodes on NBC.com for free and not just on Peacock where you need to subscribe.
Check out the live numbers below where the series has now shed over 1.1 million viewers since the premiere.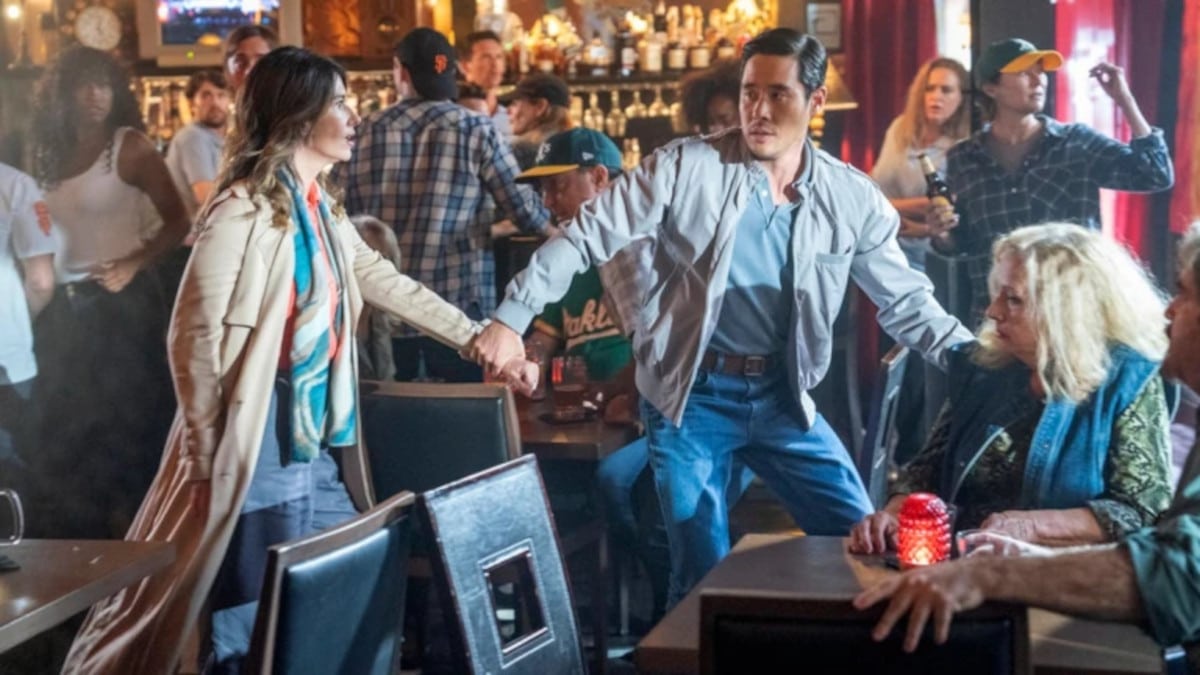 Quantum Leap ratings (2022):
Episode 1: 3.348 million viewers / 0.47 rating
Episode 2: 2.772 million viewers / 0.34 rating (-576k / -0.13)
Episode 3: 2.579 million viewers / 0.36 rating (-193k / +.02)
Episode 4: 2.464 million viewers / 0.40 rating (-115k / +.04)
Episode 5: 2.413 million viewers / 0.35 rating (-51k / -.05 )
Episode 6: 2.220 million viewers / 0.33 rating (-193k / -.02)
Ordinary Joe ratings (2021):
Episode 1: 3.85 million
Episode 2: 2.69 million
Episode 3: 2.63 million
Episode 4: 2.70 million
Episode 5: 2.43 million
Episode 6: 2.44 million