Details for the Quantum Leap reboot pilot episode have leaked online, and NBC has confirmed the show will be coming to next week's San Diego Comic-Con.
Check out the info below.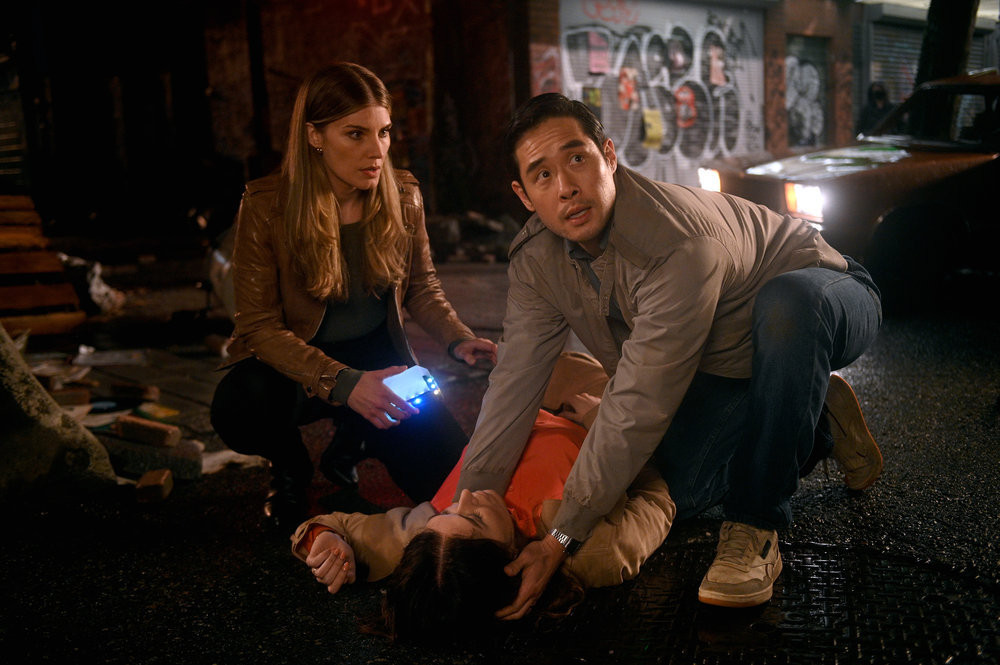 Caitlin Bassett as Addison, Raymond Lee as Dr. Ben Seong
Quantum Leap pilot episode plot details:
The Quantum Leap pilot episode premiers Monday, September 19 at 10pm EST and following the official extended synopsis, according to That Hashtag Show, which previously revealed confirmed details, the pilot episode will feature an engagement party, and the plot will center around a heist.
The engagement party, said to be a key scene, is for the main character, Dr. Ben Seong (Raymond Lee), who is engaged to Addison (Caitlin Bassett) where the party takes place prior to when Ben disappears in the Quantum Leap Accelerator (à la Scott Bakula from the original) and it's said Addison takes over the technology to communicate with the past.
The official extended synopsis further reveals Addison is at Ben's side throughout his leap as Addison sappears in the form of a hologram only Ben can see and hear, and she's a decorated Army veteran who brings level-headed precision to her job (à la Dean Stockwell from the original).
Regarding the plot centering around a major heist, the info says a group of criminals attempts to break into the Smithsonian to steal the Hope Diamond, but that the crime is not totally motivated by greed as one of the thieves needs the money to afford life-saving surgery for his wife.
The info doesn't mention it, but it could be possible that Ben leaps into the criminal attempting to steal the Hope Diamond, and that Ben has to find a way to not steal the Hope Diamond yet save the sick wife of the man he jumped into in order to leap (just a guess on my part).
The site also claims Thor Freudenthal is directing the pilot episode who has directed episodes of The Expanse, DC's Legends of Tomorrow, Arrow, Supergirl, The Flash, and more.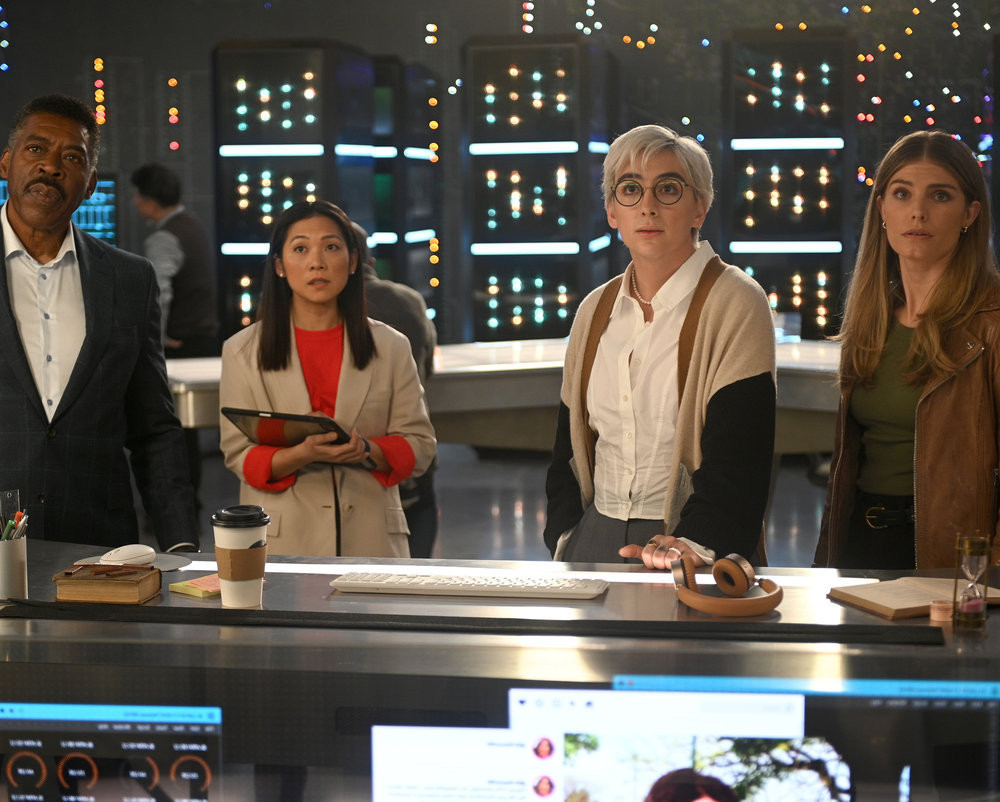 Ernie Hudson as Herbert "Magic" Williams, Nanrisa Lee as Jenn, Mason Alexander Park as Ian, Caitlin Bassett as Addison
Quantum Leap coming to Comic-Con
Regarding Quantum Leap at Comic-Con, NBC sent us over the following details that Quantum Leap will be a part of its first-ever fan hub at the NBCU Corner at the SDCC. I'll be there for Comic-Con so I'll try to make my way over and see what I can find out.
THE NBCU CORNER @SDCC

NBCUniversal is set to take over Gaslamp Plaza with the NBCU Corner @ SDCC, featuring content from entertainment television and streaming platforms NBC, Peacock, SYFY, and USA Network. The immersive fan hub is a space where attendees can relax and recharge in-between panels with fun photo moments from new and returning NBCU shows, view custom NBCU content from the shaded viewing lawn and be rewarded with exclusive surprise giveaways throughout the weekend.

Shows highlighted at the NBCU Corner @ SDCC include NBC's "Quantum Leap" and "La Brea," USA Network and SYFY's "Chucky," SYFY's "Resident Alien," "Reginald the Vampire," Peacock's "Vampire Academy," "The End is Nye" and "The Resort."

Location: Gaslamp Plaza & Tin Fish Restaurant Adjacent

Date: Thursday, July 21-Sunday, July 24

Time: 10 a.m.- 7 p.m. Thursday-Saturday, 11 a.m.-4 p.m. Sunday