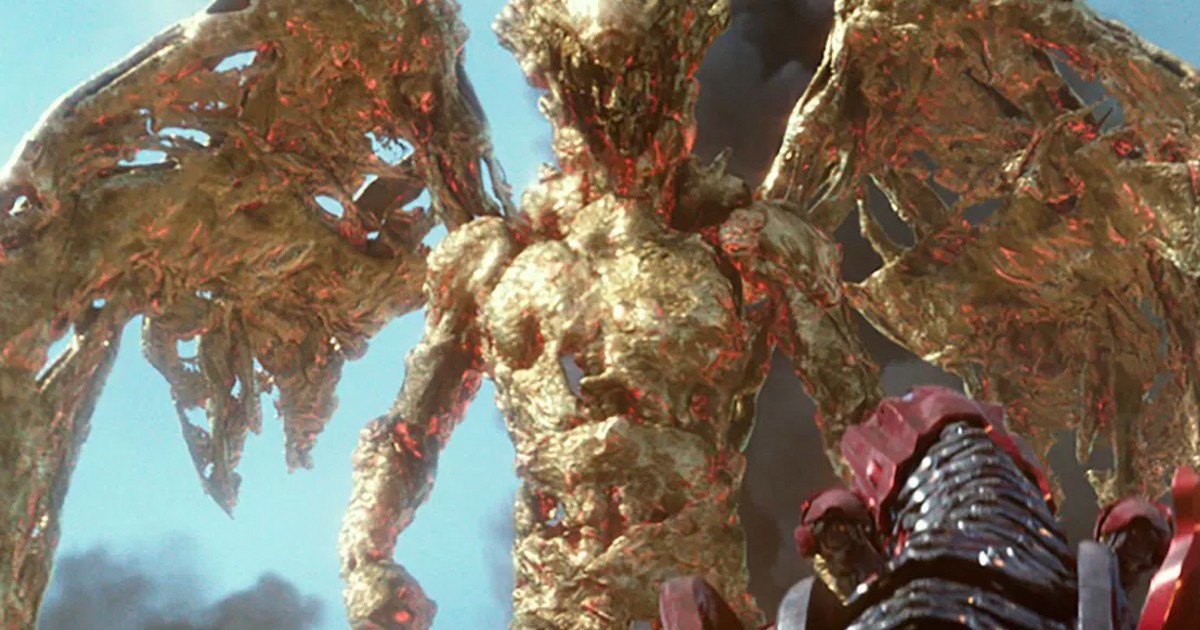 Details on the Power Rangers movie version of Goldar have become known.
As seen in the trailer, the Power Rangers Goldar looks to be literally made of gold, with Power Rangers movie rumors also supporting that Goldar spawned from gold.
EW.com reveals new images along with the following details about the Goldar redesign, which is compared to a chocolate fountain and "ferrofluid, or magnetized liquid, which mimics the way real, malleable gold swells and perforates."
"Dean and I talked about him being faceless and intimidating and characterless," production designer Andrew Menzies says. "He's an extension of Rita that's unstoppable."

"I think as humans we always search for character in a face, and if it's always shifting and changing, it becomes scary," he says. "If it moved like chocolate and kept flowing, you could never put your finger on it."

"There's something very beautiful about him," Israelite explains. "All of the negative space that's constantly in Goldar's design feels very eerie, but on the other hand, he's a kinetic sculpture."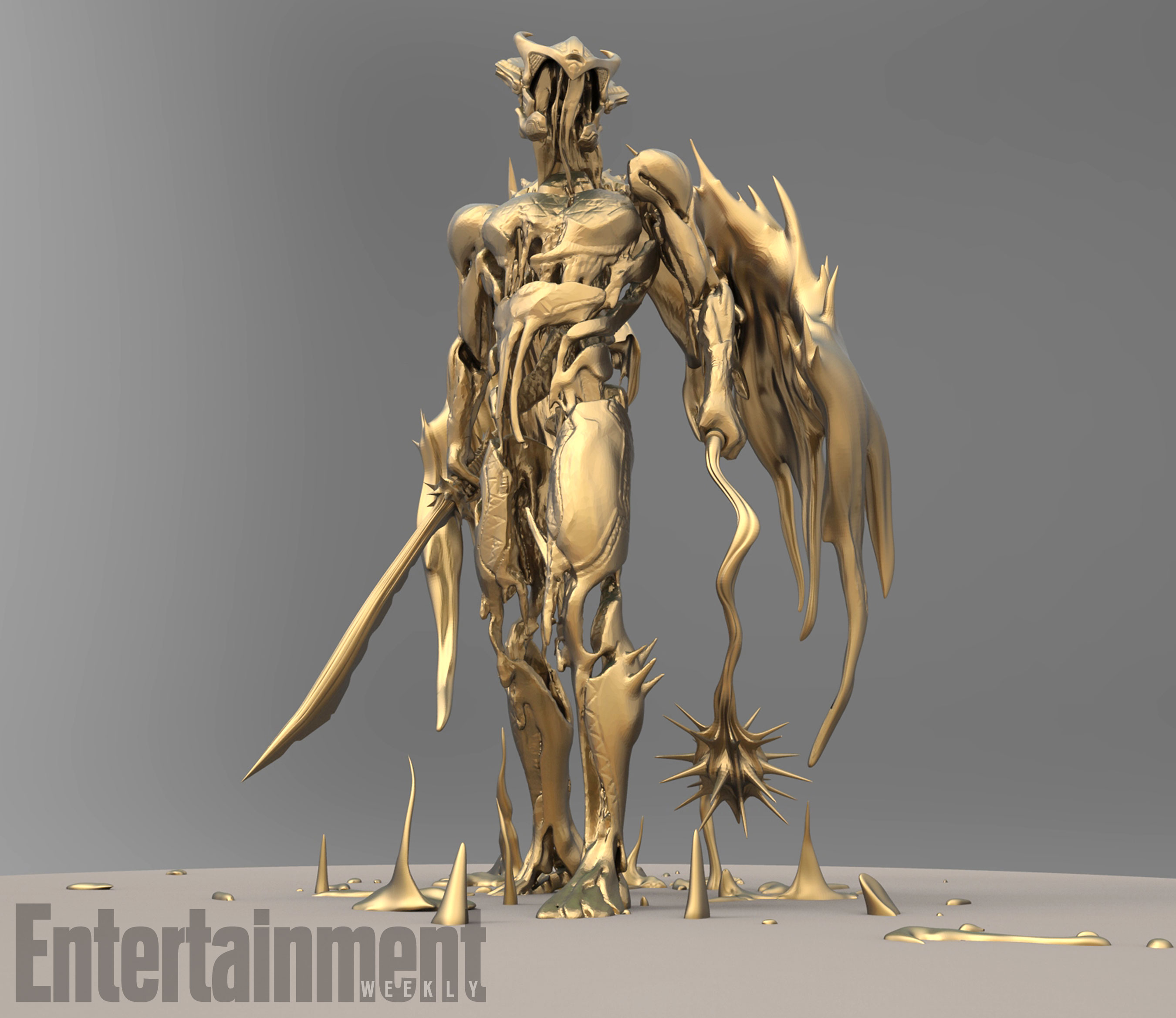 Power Rangers has a March 24, 2017 release starring Becky G as Trini, the Yellow Ranger; RJ Cyler as Billy, the Blue Ranger; Naomi Scott as Kimberly, the Pink Ranger; Ludi Lin as Zack, the Black Ranger; Dacre Montgomery as Jason, the Red Ranger, Elizabeth Banks stars as the villain, Rita Repulsa; Bill Hader as Alpha 5, with Bryan Cranston as Zordon.
Saban's Power Rangers follows five ordinary teens who must become something extraordinary when they learn that their small town of Angel Grove – and the world – is on the verge of being obliterated by an alien threat. Chosen by destiny, our heroes quickly discover they are the only ones who can save the planet. But to do so, they will have to overcome their real-life issues and before it's too late, band together as the Power Rangers.