Matt Reeves has cast Peter Sarsgaard in The Batman as the director tweeted out confirmation, but stopped short of offering who he is playing.
It's guessed that Peter Sarsgaard is playing Harvey Dent, aka Two-Face.
Reeves included a GIF with the announcement, which features two faces, and Peter Sarsgaard's wife, Maggie Gyllenhaal, who coincidentally played Dent's love interest Rachel Dawes in The Dark Knight, posted a pic of her husband noting, "Half way through a shave…"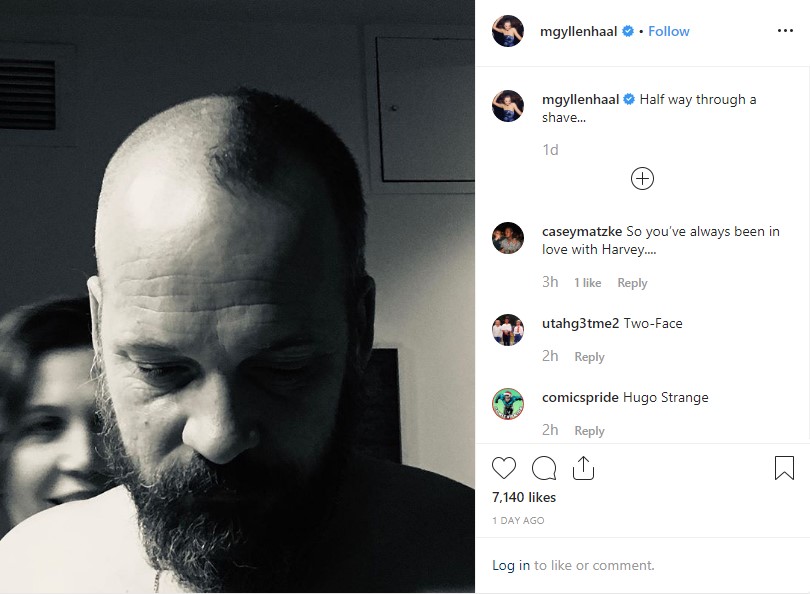 Peter Sarsgaard joins The Batman; probably as Two-Face
Peter Sarsgaard joins the cast that includes Robert Pattinson as the young Bruce Wayne and the titular character, Jeffrey Wright as Commissioner Gordon, Paul Dano as Riddler, Zoe Kravitz as Selina Kyle, aka Catwoman, Jayme Lawson as Bella, with Andy Serkis as Alfred, John Turturro as Carmen Falcon, Colin Farrell is said to be up for the role of Penguin, with rumors also offering additional villains, such as Firefly and Poison Ivy, are yet to be cast.
The Batman has a June 25, 2021 release directed by Matt Reeves, co-written by Reeves and Mattson Tomlin, with Michael Giacchino composing the music.
The film is said to be adapting the DC Comics "The Long Halloween" storyline, with rumors for plot for the film offering that: The Batman will explore a detective case where people start dying in strange ways so the Batman must go deep into the dark world of Gotham to find clues and solve the conspiracy and mystery connected to Gotham City's history and criminals. It's said that in the movie all of Batman Rogues Gallery are already out there and active, similar to the DC comic book stories and animated movies.