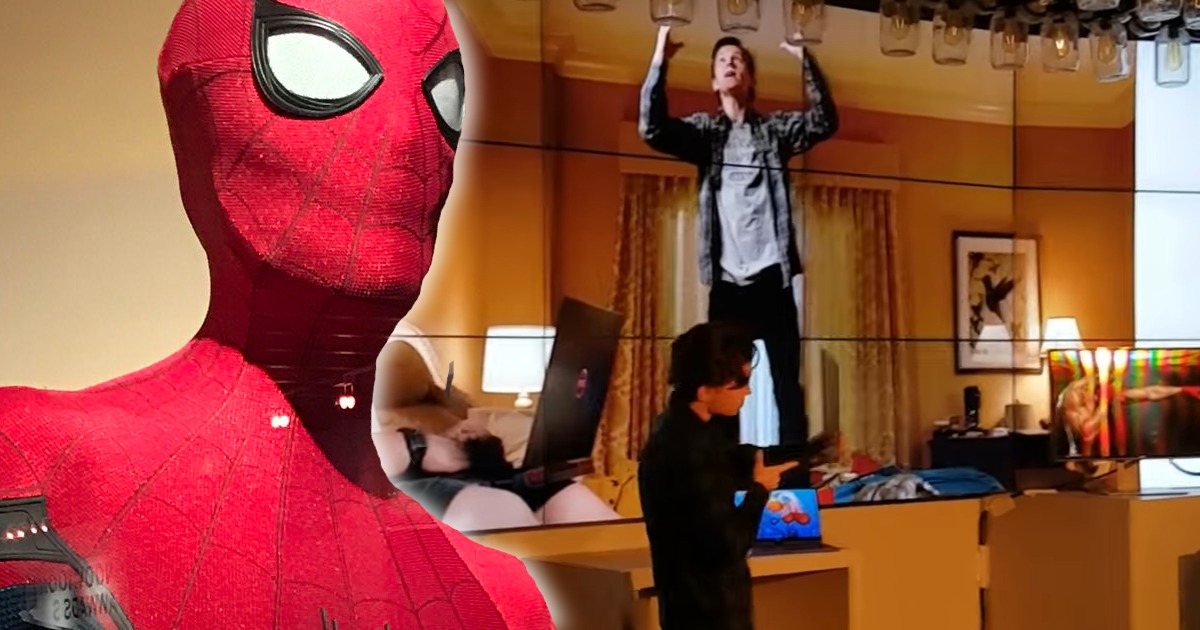 A couple of weeks ago saw new Spider-Man: Homecoming promo art hit the web, which is for a joint Marvel and Dell computers promotion for the film.
At the recent CES, Tom Holland participated in an exhibit for Marvel and Dell and spoke about Spider-Man: Homecoming with mention that Peter Parker hacks into the new Spider-Man: Homecoming costume that was given to him by Tony Stark using a Dell computer.
"To play Spider-Man also means I have to play Peter Parker, a young less athletic high school student who goes to Midtown high, a STEM school in Queens," Holland says. "Now Midtown High, like many schools Dell supports around the states, for example the Science Leadership Academy in Philadelphia, this is a school wear students are given white lab coats and their very own Dell computer to study, explore and research some very exciting projects. The school is full of future scientists, and I hope future superheroes.
"Throughout the movie, my mentor is Tony Stark, probably best known as Iron Man. He builds me a very high-tech exciting new suit, which is filled with awesome gadgets," Holland says. "Let me just stress that it didn't stretch my acting abilities to appear confused by it. Luckily enough, my best friend in the movie, Ned Leeds, is a complete gamer and using the Dell Inspiron 15, we are able to tap into the suit and find out some of its cool new exciting features. This is us doing that [see image below].
"Technology has been at the core of Stark Industries since the beginning so it only makes sense that Iron Man himself is a Dell-man," continues Holland. "But let's not forget about Happy Hogan, Tony Stark's best friend. He is, I'm delighted to say, over the moon and happy with his XPS 13 Two-In-One."
The CES also saw the new Spider-Man: Homecoming costume on display. Check out images below.
Peter Parker using Dell computer to tap into the new Spider-Man: Homecoming costume: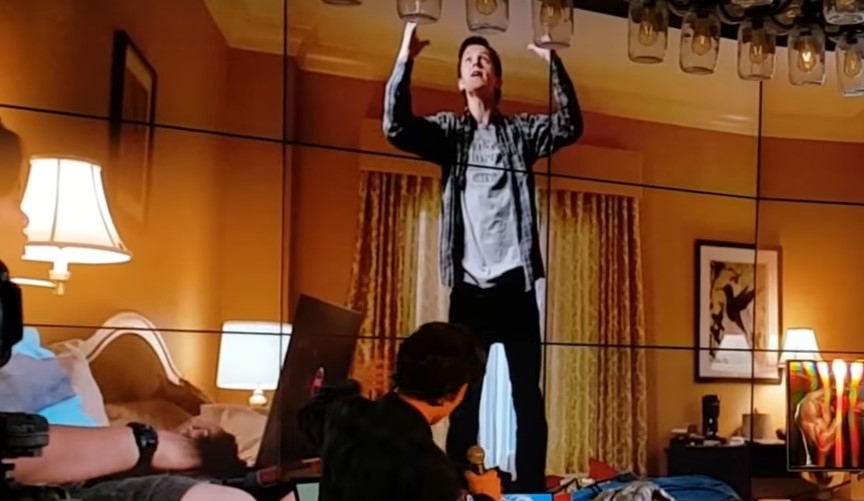 Tom Holland CES Spider-Man: Homecoming and Dell promo:
Spider-Man: Homecoming Dell promo art:
CES Spider-Man: Homecoming Dell images of new costume and Tom Holland:
"Spider-Man: Homecoming" has a July 7, 2017 release directed by Jon Watts starring Tom Holland, Zendaya, Michael Keaton, Donald Glover, Jacob Batalon, Laura Harrier, Tony Revolori, Tyne Daly, Bokeem Woodbine, with Marisa Tomei, and Robert Downey Jr.
Synopsis:
A young Peter Parker/Spider-Man (Tom Holland), who made his sensational debut in Captain America: Civil War, begins to navigate his newfound identity as the web-slinging super hero in Spider-Man: Homecoming. Thrilled by his experience with the Avengers, Peter returns home, where he lives with his Aunt May (Marisa Tomei), under the watchful eye of his new mentor Tony Stark (Robert Downey, Jr.). Peter tries to fall back into his normal daily routine – distracted by thoughts of proving himself to be more than just your friendly neighborhood Spider-Man – but when the Vulture (Michael Keaton) emerges as a new villain, everything that Peter holds most important will be threatened.