A Percy Jackson show is in the works and is in early development for Disney Plus which adapts the popular book series.
The author of the book series, Rick Riordan, announced the news Thursday on Twitter alongside his wife Becky:
Hey Percy Jackson fans, for the past decade, you've worked hard to champion a faithful onscreen adaptation of Percy Jackson's world. Some of you have even suggested it will be a great series for Disney +. We couldn't agree more! We can't say much more at this stage but we are very excited about the idea of a live-action series of the highest quality, following the storyline of the original Percy Jackson five-book series, starting with The Lightning Thief in season one. Rest assured that Becky & I will be involved in person in every aspect of the show. There will be much more news in the future, but for now, we have a lot of work to do! Buckle up, demigods. It's going to be a fantastic, exciting ride!
Update: Walker Scobell, known for The Adam Project, has been cast as Percy Jackson.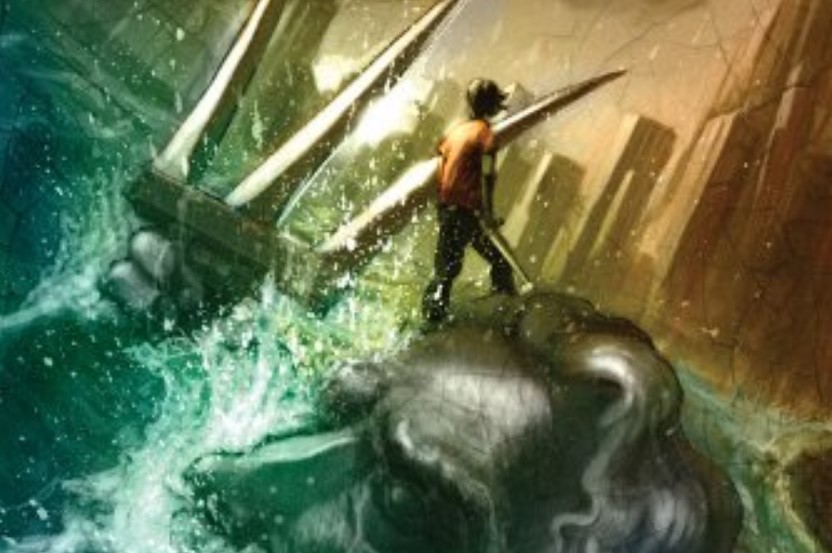 Percy Jackson "The Lightning Thief" book first released in 2005
There are five books in the main series also including "The Sea of Monsters," "The Titan's Curse," "The Battle of the Labyrinth," and "The Last Olympian."
Riordan has written additional novels and companions as part of the "Camp Half-Blood Chronicles" that includes "The Heroes of Olympus" series and "The Trials of Apollo" series.
Two of the books were made into movies, Percy Jackson & the Olympians: The Lightning Thief in 2010 and Percy Jackson: Sea of Monsters in 2013, which starred Logan Lerman as the titular character, a young boy who discovers that he is a demigod, the son of a human mother and the Greek god Poseidon. The films grossed over $425 million at the box office.
It's assumed the Disney Plus series will not be connected to the movies and will feature an all new cast.