With Gotham in its final season, the show is pulling out all the stops as not only will Batman appear, but the classic look of Penguin. Robin Lord-Taylor recently appeared on The Wendy Williams Show sporting his fresh new look of blond hair and a buzzed do where he dropped the news.
"The goth is gone. Yeah, I did," Robin Lord-Taylor said about getting a buzz cut. "We wrapped the show in the middle of December. You know when you dye your hair black from blond, that it is not coming out."
The actor also offered a description of where Penguin starts out, as the final season's fourth episode airs this week.
"We start the season, Gotham is an apocalypse shut off from the rest of the country. Penguin senses an opportunity and plants himself in City Hall. He controls the ammunitions. He has a lot of power. He's very powerful and sets up this authoritarian regime in Gotham City, but then he learns in America, authoritarianism doesn't work," he said.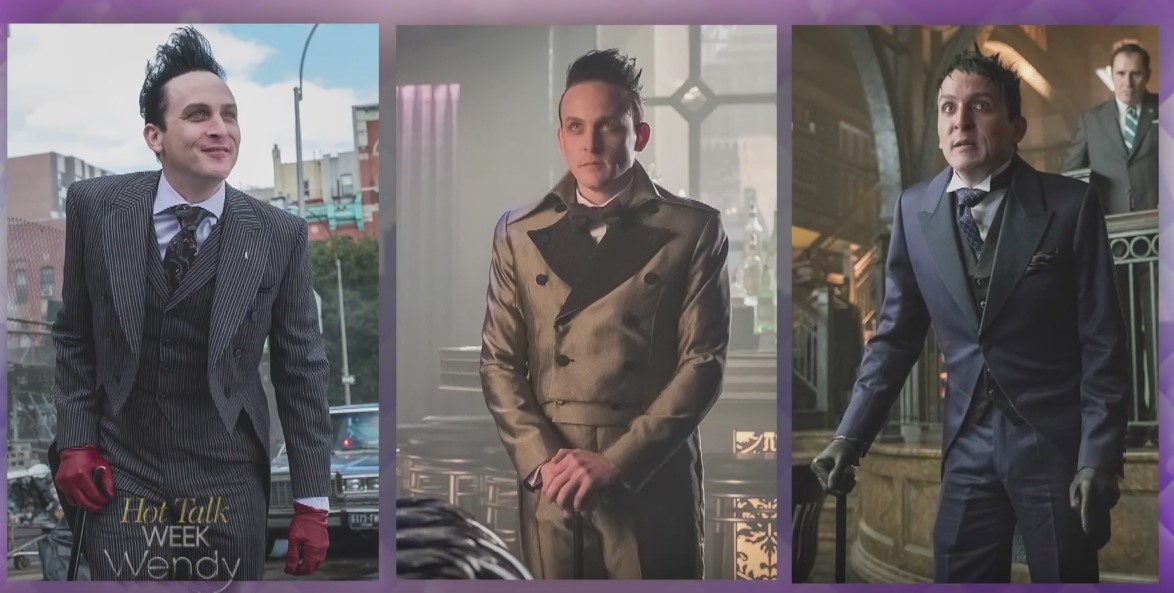 Robin Lord-Taylor confirms when the show does a time-jump at the end of the season, it will feature a classic-looking Penguin.
"We jump forward at the end of the season so we actually get a glimpse of the Penguin that we all grew up with," he said.
Robin Lord-Taylor also confirms he will be wearing a fat suit for the role and offers a tease of what the Penguin suit looks like.
"I was talking to our costume designer I was saying like, I don't want him to be like a cartoon, like, I was thinking like the blueberry girl from Willy Wonka! I didn't want that kind of look,' he explained. 'So we went with something a little more monstrous, there's a hunch on his back …He's becoming a monster in this season.'
As it is the final season, Robin Lord-Taylor offered his thoughts on the show ending thanking the fans and cast, but says he isn't sad to see it go.
"The story deserves an ending, it's a prequel to Batman," he said. "There's an endpoint there, and the fact that we got to get to that endpoint that we got to bring it home, the story deserves it, it's 80 years now that we have been with Batman, it keeps going on and on."
Gotham airs Thursdays at 8pm ET on Fox.