Check out the first official look at Paul Bettany in the Han Solo movie.
Hey! What's that in the background? Why it looks to be Mandalorian armor, which is the armor that Boba Fett is known to wear!
It's unknown if the Mandalorian armor is actually being worn by someone in the image still or if it's more or less on display by Bettany's character, but it's still really cool!
Jango Fett and Boba Fett somehow got ahold of the Mandalorian armor (was it ever explained?), so maybe we'll learn more about it in Han Solo?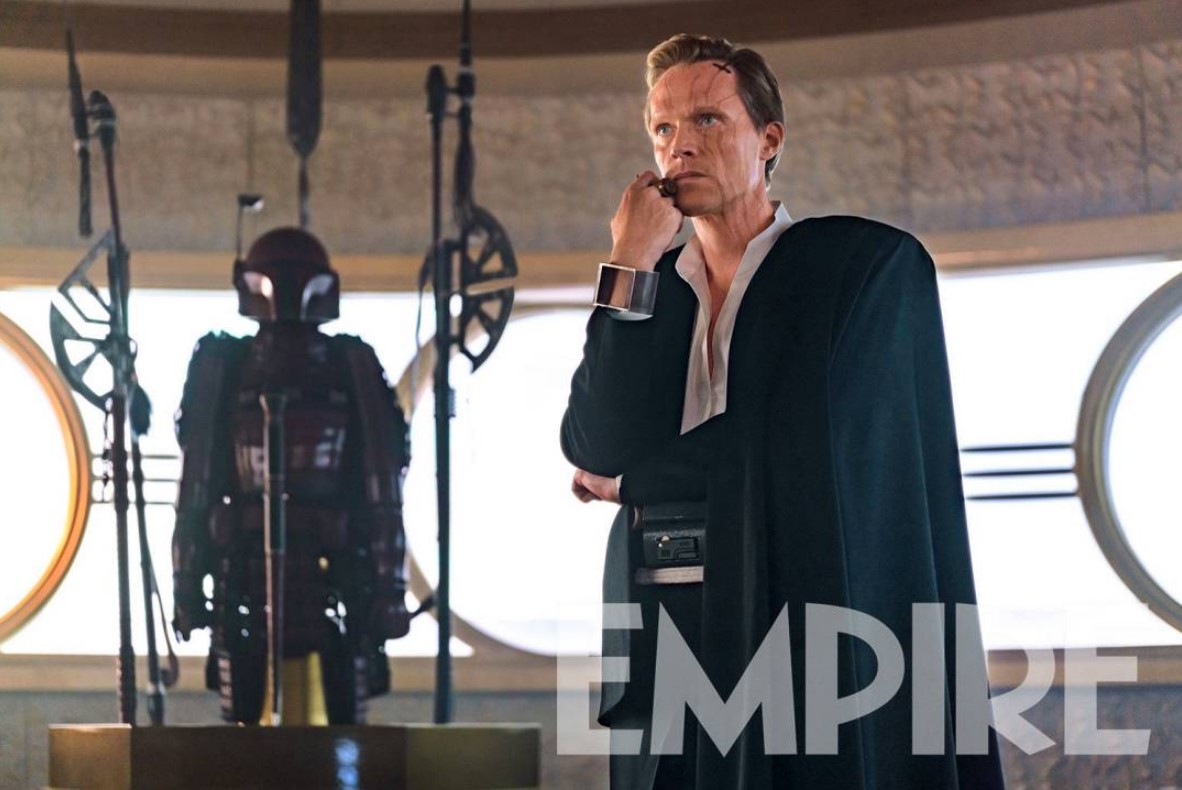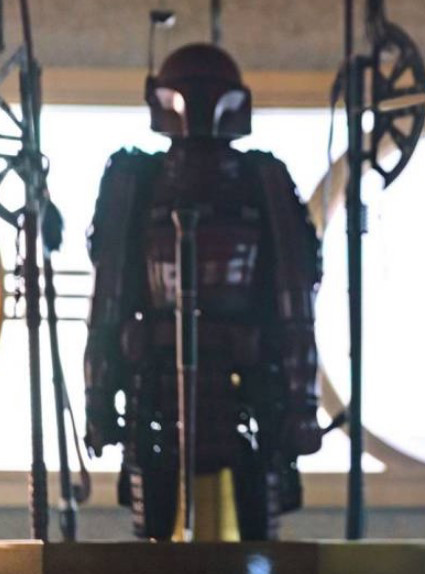 Board the Millennium Falcon and journey to a galaxy far, far away in Solo: A Star Wars Story, an all-new adventure with the most beloved scoundrel in the galaxy. Through a series of daring escapades deep within a dark and dangerous criminal underworld, Han Solo meets his mighty future copilot Chewbacca and encounters the notorious gambler Lando Calrissian, in a journey that will set the course of one of the Star Wars saga's most unlikely heroes.
Solo: A Star Wars Story has a May 25, 2018 release directed by Ron Howard starring Alden Ehrenreich as Han Solo, Donald Glover as Lando Calrissian, Woody Harrelson as Becket, Joonas Suotamo as Chewbacca, with Emilia Clarke, Thandie Newton and Phoebe Waller-Bridge.