New England Patriots defensive end Michael Bennett gave a Black Panther shout out last night on NBC NFL Sunday Night Football.
Bennett, who debuted last night for the Patriots, shouted out, "Wakanda Forever," as part of his player video introduction.
Of course, fans know Wakanda to be the fictional Marvel home of Black Panther in Africa that was featured in the solo film, Infinity War and The Avengers: Endgame, with all three films going on to reach over a billion dollars each at the box office.
Regarding the game, The Patriots crushed the Pittsburg Steelers in a lob-sided battle with a final score of 33-3. The Pats also recently acquired star wide receiver Antonio Brown from the Oakland Raiders who played for the Steelers; however, Brown wasn't able to play, but he will be ready to suit up this Sunday when the Pats face the Miami Dolphins, who also recently got whipped by the Jacksonville Jaguars.
Regarding the Steelers, we had this discussion last night while watching the game, they lost two of their best players in the last couple of years, as in addition to AB bailing, running back Le'Veon Bell held out all of last year and is now playing for the NY Jets (whom my Buffalo Bills beat yesterday in a come-from-behind win as QB Josh Allen cleared away the cobwebs in the fourth quarter). We're wondering if there are some sort of problems going on at Pittsburgh which has caused their two best players to leave the team. We also discussed the possibility of Gronk (he's from Buffalo, too) returning to the Pats as rumors have it he might make a return. I hate to say it, but the Pats looked like they didn't even need Antonio Brown.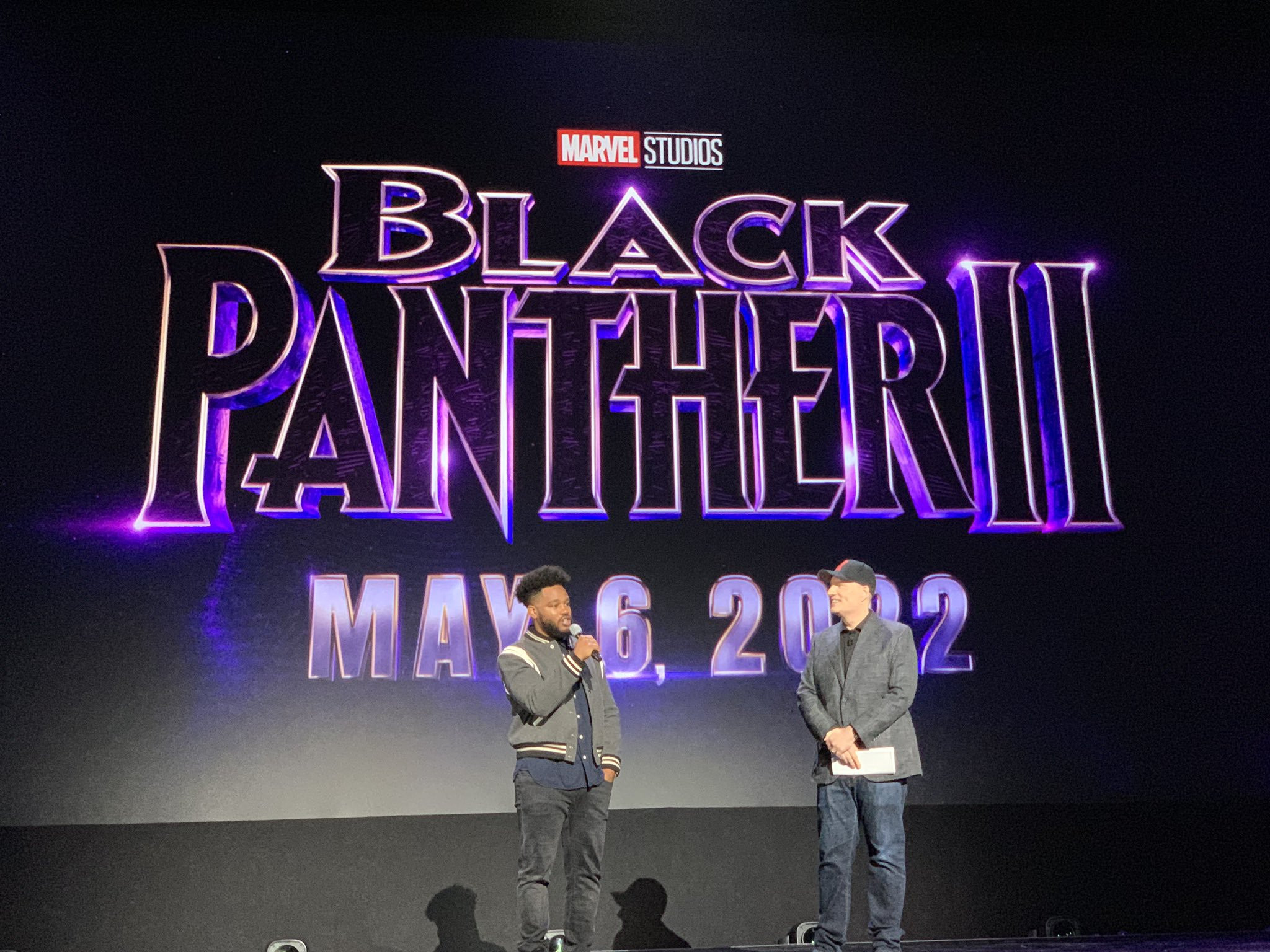 Black Panther 2 in the works
Marvel is also currently developing Black Panther 2.
Director Ryan Coogler is currently writing the sequel for Black Panther 2 which will see Chadwick Boseman return as T'Challa, the titular character, with rumors offering Namor will be its villain. The recent Disney D23 Expo saw the sequel given a May 6, 2022 release date.