Following its record breaking Thursday, the trend continues as The Nun scores the best box office opening weekend for a movie in The Conjuring universe.
The Nun actually exceeded estimates as it brought in $53.5 million, which bests The Conjuring's $41.8 million. The number was also good enough to give it the second best September opening of all time (trailing IT's massive $123.4 million).
The film also delivered another $77.5 million internationally, giving the Corin Hardy-directed horror flick a worldwide box office gross of $131 million, which is phenomenal seeing how The Nun cost around $22 million to make.
While its box office was sky high, the same can't be said of its Rotten Tomatoes score, as The Nun currently has a low 28%, with 30 Fresh to 79 Rotten. In addition, only 49% of the audience stated they liked it.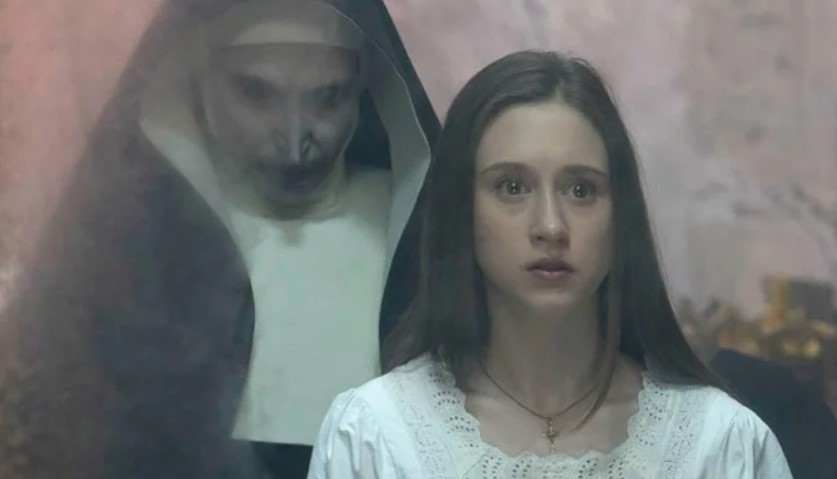 The Nun
I have yet to see The Nun myself, but apparently there is something about the end that is causing a lot of talk (no spoilers), and the actress that plays the titular demon is already being compared to Freddy Krueger from Nightmare on Elm Street by the director.
"When I got The Nun, I called up New Line and was like, 'We have secured the actress that plays the Nun, right?' " Corin Hardy said in a previous interview. "Even in the short space of time she was on screen [in The Conjuring 2], she owns that role in the same way that Robert Englund owns Freddy [Krueger]."
Aquaman and The Conjuring's James Wan is also onboard as a producer.
Next in line for The Conjuring universe is The Conjuring 3 (won't involve a haunted house this time), Anabelle 3 (takes place shortly after the Warrens first came into possession of the doll, but before the events from the first Conjuring movie) and the Crooked Man (based on the English nursery rhyme, "There Was a Crooked Man," which was featured in The Conjuring 2).