Nightwing is currently trending on Twitter with over 25k tweets thanks to a cheeky image posted by artist Nicola Scott as well as pics leaking online from the DC Universe Titans series.
Interestingly enough, both of the images feature a behind the scenes look at Nightwing.
Nicola Scott posted her New York Comic-Con art that will be on sale which shows different versions of Robin and Nightwing, with one, in particular, featuring a butt shot.
"I've got a butt load of conventions over the next six weeks so here's my new load-of-butt con print! And our sale at NicolaScottArt.com continues! Make sure you swing by the site to pick up an original art piece to treasure!" Scott tweeted.
The tweet was then followed by additional art featuring Batman, Superman and Wonder Woman.
A fan also joked about the Captain America bum shot in Avengers: Endgame, which saw Nicola Scott reply, "Finally? Nightwing did it first."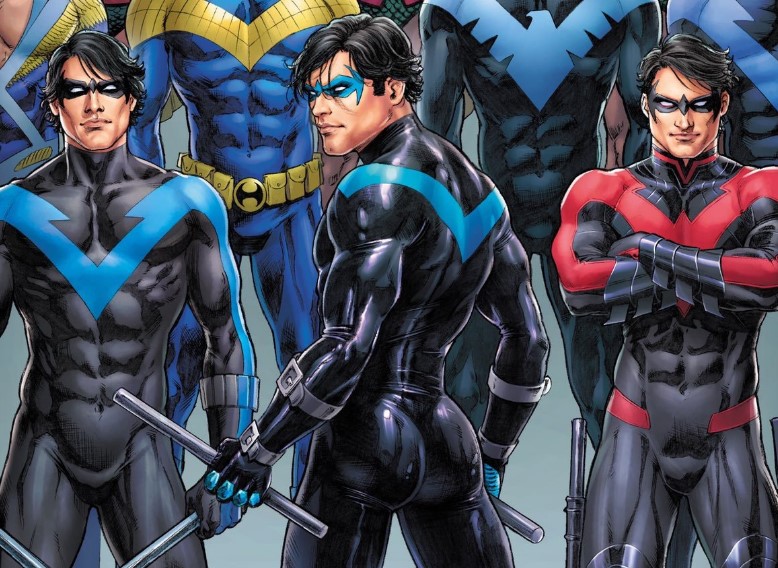 Nightwing viral on Twitter
Regarding Titans, an image has leaked online featuring who appears to be Brenton Thwaites suited up as Nightwing with other characters from the show. Previous details did see it stated Thwaites would be wearing a blue and black costume, so this looks to be the case. As we see this is also a butt shot of Nightwing:
Here are some fan reactions: