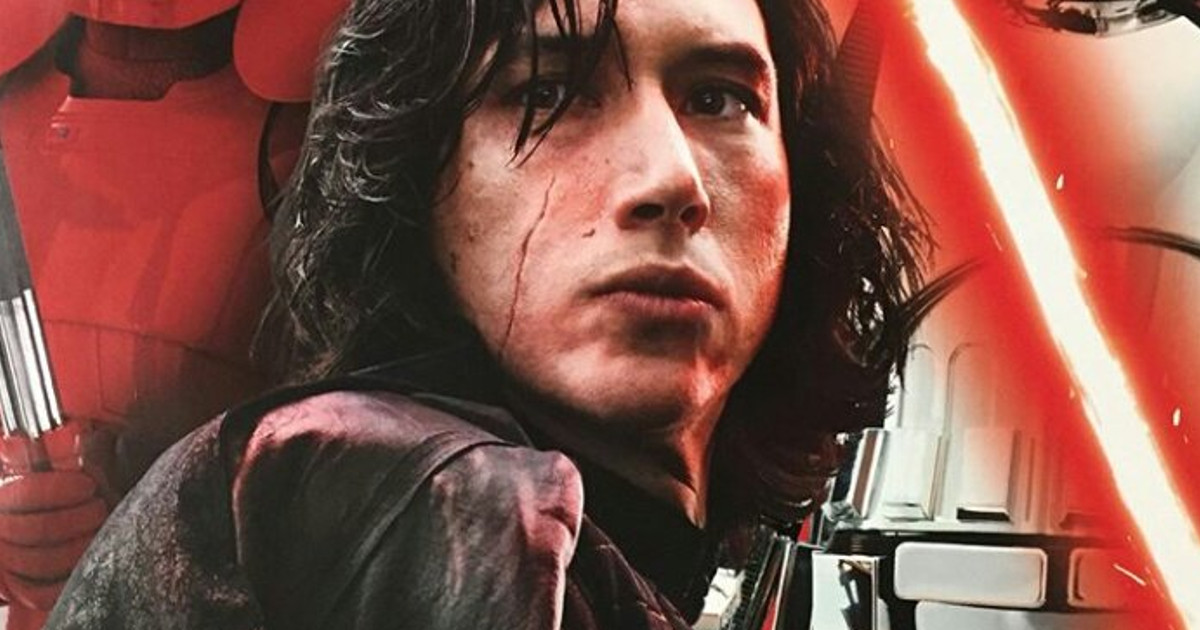 While Kylo Ren is absent from the Star Wars: The Last Jedi Snoke playset, a new image has hit the net!
Check out a new look at Kylo Ren which further reveals his scar for the movie, which director Rian Johnson changed from Star Wars: The Force Awakens (via reddit).
"It was my decision to slightly adjust it, and that was my justification. It honestly looked goofy running straight up the bridge of his nose," Johnson stated in a tweet back in April.
The pic features Kylo Ren with a lightsaber standing at the ready. I wonder who he is facing? Rey? Luke?
"Star Wars: The Last Jedi" has a December 15, 2017 release directed by Rian Johnson starring Daisy Ridley, Adam Driver, Carrie Fisher, Mark Hamill, Domhnall Gleeson, Oscar Isaac and Benicio Del Toro.