A cool new image of Jason Momoa as Aquaman from James Wan's movie is released online.
The image features Jason Momoa as Athur Curry about to take on same bad guy.
Speaking of bad guys, director James Wan also recently confirmed that Patrick Wilson's Orm the Ocean Master is the villain.
"I want to introduce Arthur Curry in a much more emotional and powerful way, and introduce Mera played by Amber Heard, and of course there's Nicole Kidman and Temuera Morrison playing his parents," Wan said. "We know Black Manta is in there, but I will say this: Patrick Wilson is the main antagonist in this film. I wouldn't necessarily say 'villain,' but he's the antagonist."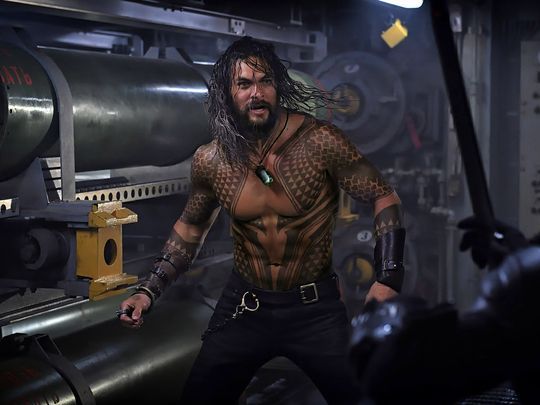 Aquaman has a December 21, 2018 release starring Jason Momoa as Aquaman, Amber Heard as Mera, Willem Dafoe as Nuidis Vulko, Patrick Wilson as Orm the Ocean Master, Yahya Abdul-Mateen II as Black Manta, with Temuera Morrison as Aquaman's father, Thomas Curry, Nicole Kidman is playing the mother to Aquaman, Queen Atlanna, and Dolph Ludgren is King Nereus.