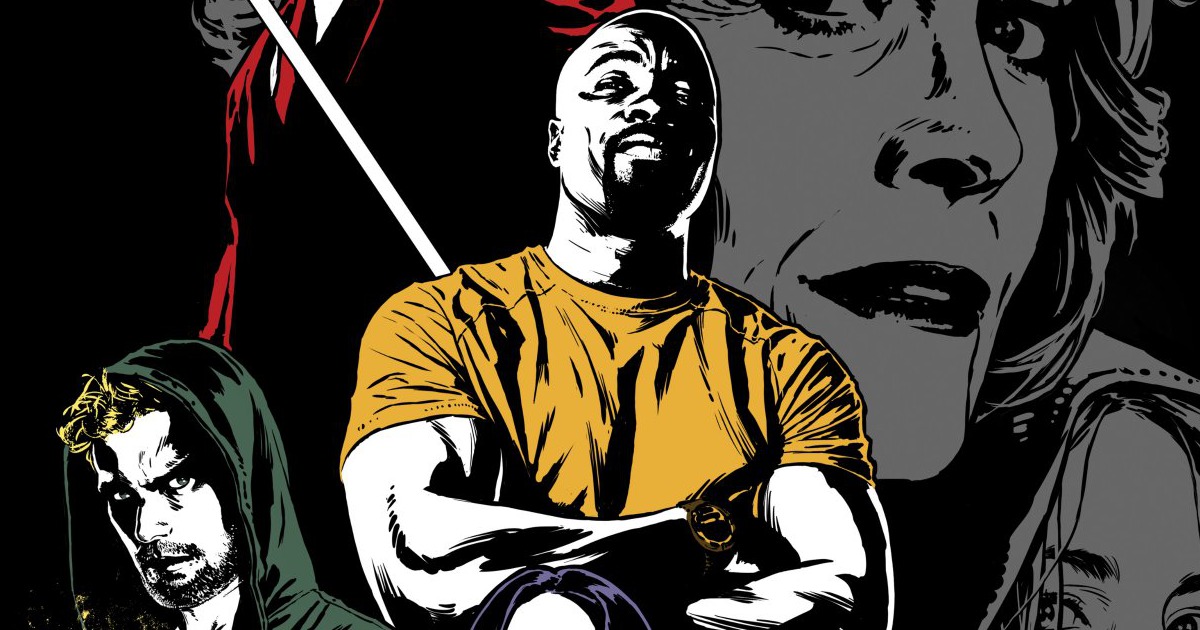 Check out new promo art for Marvel's The Defenders.
Marvel chief creative office Joe Quesada whipped up the image.
"Here's a quick piece I did (sans logo and text) as a cast and crew gift for the Defenders team. This show is going to blow you away!" Quesada posted on Twitter.
The art features the four members of the Defenders along with Sigourney Weaver's villain.
All eight episodes will be available to watch in their entirety on Friday, August 18th.
Marvel's Defenders follows Daredevil, Jessica Jones, Luke Cage and Iron Fist, a quartet of singular heroes with one common goal: to save New York City. Defenders is the story of four solitary figures, burdened with their own personal challenges, who realize they just might be stronger when teamed together.
Defenders stars Charlie Cox, Krysten Ritter, Mike Colter, Finn Jones, Elodie Yung, Jessica Henwick, Rosario Dawson, with Sigourney Weaver as the villain.