The National Treasure TV series coming to Disney Plus has cast its lead in the form of Latina actress Lisette Alexis.
The show is described as an expansion of the National Treasure movie franchise that starred Nicolas Cage and is told from the point of view of a young heroine named Jess (played by Alexis) — a DREAMer in search of answers about her family–who embarks on the adventure of a lifetime to uncover the truth about the past and save a lost Pan-American treasure.
Note: A "DREAMer" (via the ADL) refers to young undocumented immigrants who were brought to the United States as children, who have lived and gone to school here, and who in many cases identify as American.
Jess is also described as a Latina whose brilliant and resourceful mind loves a good mystery, and she has a natural talent for solving puzzles. Over the course of the show, Jess will uncover her own buried history, as well as the truth about her parents and her connection to a long-lost treasure.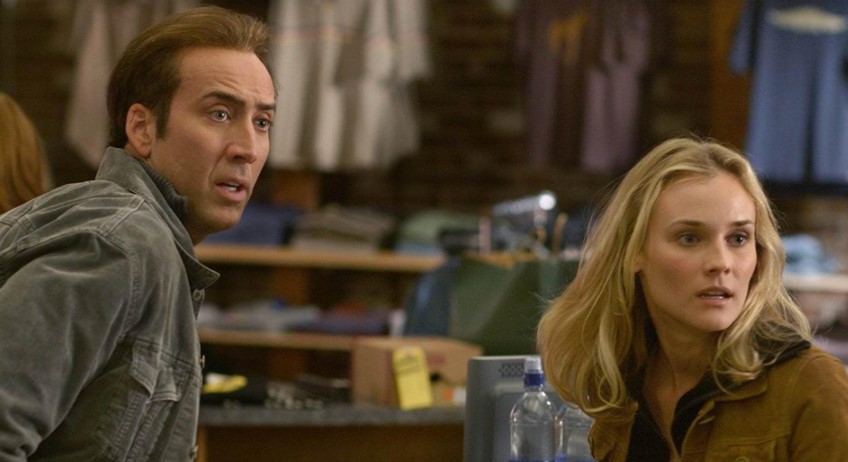 Lisette Alexis taking the National Treasure torch from Nicolas Cage
Deadline also adds that Jess is taking the proverbial torch from Benjamin Gates, the National Treasure films' protagonist played by Nicolas Cage.
A previous description also offered that the series explores "the timely issues of identity, community, historical authorship and patriotism, told from the point of view of Jess Morales, a twenty-year-old DREAMer who, with her diverse group of friends, sets off on the adventure of a lifetime to uncover her mysterious family history and recover lost treasure."
Lisette Alexis responded to the casting news on her Instagram, "Que emoción!!! I am so honored, and I feel incredibly blessed to be on this wild adventure. @disneyplus National Treasure is coming to you soon."
Details for the series include the original director, writers and producers will be involved with director Jon Turteltaub, producer Jerry Bruckheimer, and writers Marianne and Cormac Wibberley onboard as executive producers. The pilot episode was written by Cormac and Marianne Wibberly, with Mira Nair directing.
Back in May of 2020, Disney also announced a National Treasure 3 movie is in the works, but there is still no update about it or if it will feature Nicolas Cage.
Lisette Alexis excited for National Treasure:
(Via Deadline)