The National Treasure TV series coming to Disney Plus will have a Latina lead and will feature ten episodes.
Details include the National Treasure TV series for Disney Plus is a reimaging of the National Treasure franchise with the films' producer Jerry Bruckheimer and original writers Marianne and Cormac Wibberley on board the show.
The series will be directed by Mira Nair (Vanity Fair), and is described as exploring "the timely issues of identity, community, historical authorship and patriotism, told from the point of view of Jess Morales, a twenty-year-old DREAMer who, with her diverse group of friends, sets off on the adventure of a lifetime to uncover her mysterious family history and recover lost treasure."
Deadline notes, "Jess Morales is taking the torch from Benjamin Gates, the National Treasure films' protagonist played by Nicolas Cage."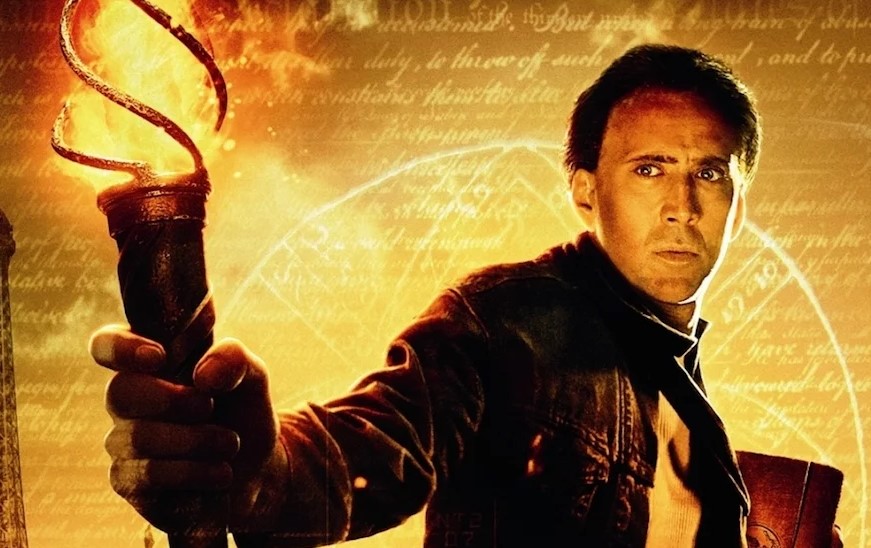 National Treasure 3 still in the works
The National Treasure 3 movie is still said to be in development, with Chris Bremner writing the script, though it's unknown if it will star Nicolas Cage.
"The development of the National Treasure series has been on parallel tracks with the long-gestating trequel to Jon Turtletaub's movie franchise starring Cage, which brought in Chris Bremner as writer in January 2020," states Deadline.
The first movie was released in 2004 and saw Cage racing to find a legendary Templar Treasure before a team of mercenaries could get their hands on the prize; the flick brought in near $350 million.
The sequel released in 2007 saw Nicolas Cage following a clue left in John Wilkes Booth's diary to prove his ancestor's innocence in the assassination of Abraham Lincoln, which went on to bring in near $460 million.
(via Deadline)