The live-action Mulan movie will be getting released on Disney Plus as well as in theaters, which follows numerous delays due to fears surrounding the coronavirus that has caused the shut down of movie theaters worldwide.
During Disney's investor earnings conference call on Tuesday, CEO Bob Chapek confirmed the release on September 24 stating it was important to find new avenues of distribution during the pandemic and that in "in the U.S., Canada, New Zealand, and a number of countries, we will be offering on Disney Plus, the epic Mulan on a premiere access beginning Sept. 24, the price point being $29.99 in the U.S."
Chapek did note that Mulan will also open in theaters that are open at the time of the release, with no details mentioned about specific releases overseas or in China.
"We're very pleased to be able to bring Mulan to our consumer base that has been waiting for it for a long, long time," Chapek said. "Mulan is a one-off. That said, we find it very interesting to be able to take a new offering to consumers at that $29.99 price and learn from it and see what happens not only in terms of the uptick of the number of subscribers we got on the platform but also the number of transactions we get on that PVOD offering."
The news isn't at all surprising, but it was thought Disney would wait to see what happened with the upcoming release of Christopher Nolan's Tenet which is opening in theaters at the end of the month and won't get a streaming release.
Obviously, it seems Disney has less confidence in theatrical releases as it's the first big Disney movie since the coronavirus, and it is getting released digitally and in theaters at the same time.
With Disney releasing Mulan on streaming, it's now wondered what will happen with movies such as Marvel's Black Widow, which has also been pushed back and is due out Nov. 6. It could be possible Black Widow goes the same release route as Mulan if the shutdowns continue through November, as we see that while Chapek says releasing Mulan this way is a "one-off," they will "learn from it and see what happens."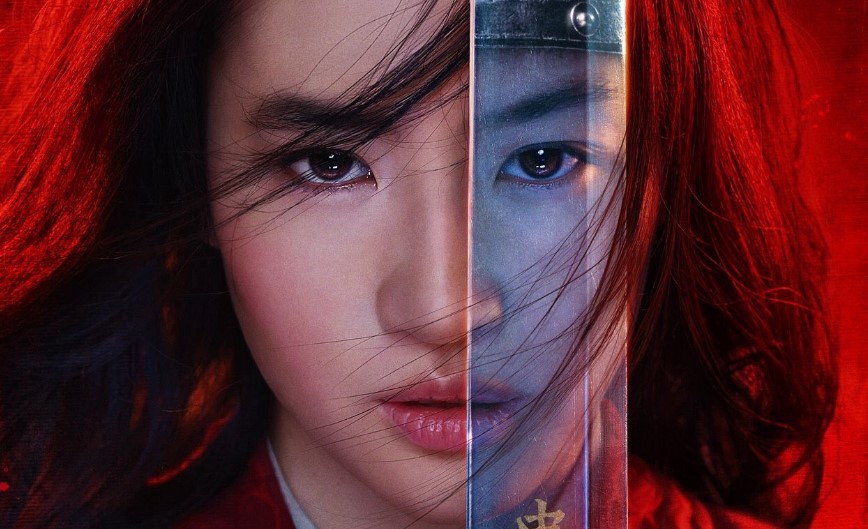 Here is the info for the flick:
Mulan synopsis:
When the Emperor of China issues a decree that one man per family must serve in the Imperial Army to defend the country from Northern invaders, Hua Mulan, the eldest daughter of an honored warrior, steps in to take the place of her ailing father. Masquerading as a man, Hua Jun, she is tested every step of the way and must harness her inner-strength and embrace her true potential. It is an epic journey that will transform her into an honored warrior and earn her the respect of a grateful nation…and a proud father.
Mulan features a celebrated international cast that includes: Yifei Liu as Mulan; Donnie Yen as Commander Tung; Jason Scott Lee as Böri Khan; Yoson An as Cheng Honghui; with Gong Li as Xianniang and Jet Li as the Emperor.
The film is directed by Niki Caro from a screenplay by Rick Jaffa & Amanda Silver and Elizabeth Martin & Lauren Hynek based on the narrative poem "The Ballad of Mulan."
(via Deadline)