Ms. Marvel will apparently have a completely different set of powers in the Disney Plus series compared to the comic books as promo art confirms rumors.
The art, seen below, features Ms. Marvel with a purple energy-based fist (the official logo above also features the purple), instead of the large stretchy fist from the comic books.
A previous rumor offered her powers would be similar to that of DC's Green Lantern – energy-based – instead of the character's embiggen powers or stretchy powers.
While in the comics Kamala Khan is an Inhuman, which is where she derives her powers from, it's further rumored the Disney Plus series changes her origin as Ms. Marvel will get her powers from a magic bracelet or bracelets that is apparently a family heirloom, and that Kamala Khan will not be an Inhuman.
If Kamala Khan does get her powers from a bracelet, that could mean anyone who wears the bracelet could have the same powers, as it is also rumored the villain of the series is after the bracelet.
Regarding why the change from the comics, long story short, it most likely has to do with Kevin Feige's previous feud with Ike Perlmutter and Marvel TV, as recall, Marvel TV put out that awful Inhumans IMAX and ABC series, and nobody wants to be associated with or remember that.
We can also add that with the MCU developing a Fantastic Four movie, that the comic book powers of Kamala Khan basically rip off that of Mr. Fantatsic Reed Richards' own powers, so the change does make sense.
Ms. Marvel has no release date as of yet on Disney Plus but it's thought to be released at the start of next year, and Iman Vellani is also confirmed for Captain Marvel 2, The Marvel's, that gets released November 11, 2022.
Ms. Marvel Disney Plus promo art: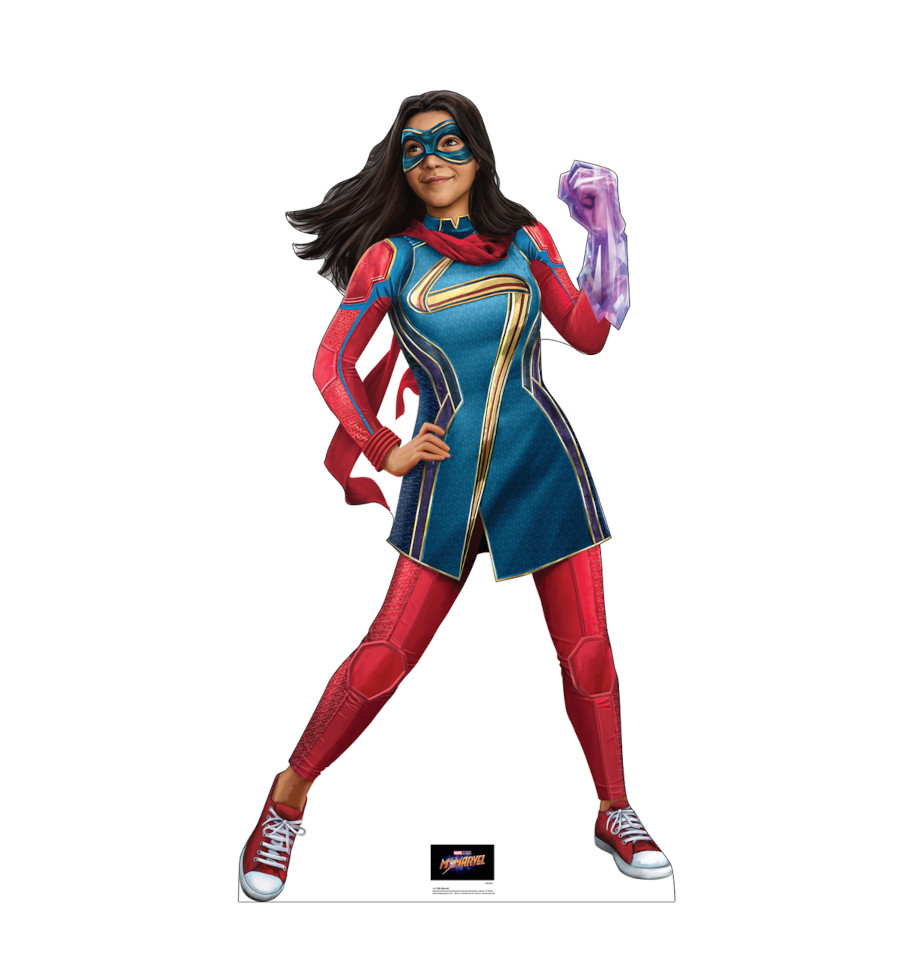 Ms. Marvel from the comic books: