Warner Bros. Animation announces they are releasing the Mortal Kombat: Legends Scorpion's Revenge animated movie later this year which adapts the popular video game created by Ed Boon and John Tobias.
Details include the flick will get released during the first half of the year with Joel McHale, known for Community, providing the voice of Johnny Cage, while Dexter's Jennifer Carpenter will voice Sonya Blade.
Voice actor Patrick Seitz is voicing Scorpion and his human self, Hanzo Hasashi.
The additional voice cast includes Jordan Rodrigues as Lui Kang; Steve Blum as Sub-Zero; Artt Butler as Shang Tsung; Darin De Paul as Quan Chi; Robin Atkin Downes as Kano; David B. Mitchell as Raiden; Ike Amadi as Jax Briggs; Kevin Michael Richardson as Goro; Grey Griffin as Kitana and Satoshi Hasashi; and Fred Tatasciore as Demon Torturer.
Mortal Kombat: Legends Scorpion's Revenge is directed by Ethan Spaulding (Batman: Assault on Arkham, Justice League: Throne of Atlantis) from a script by Jeremy Adams (Supernatural, Teen Titans Go! vs. Teen Titans).
Rick Morales (Batman: Return of the Caped Crusaders, Batman vs. Two-Face) is producer and Jim Krieg (Batman: Gotham by Gaslight) is co-producer; the executive producer is Sam Register, with NetherRealms' Ed Boon as creative consultant.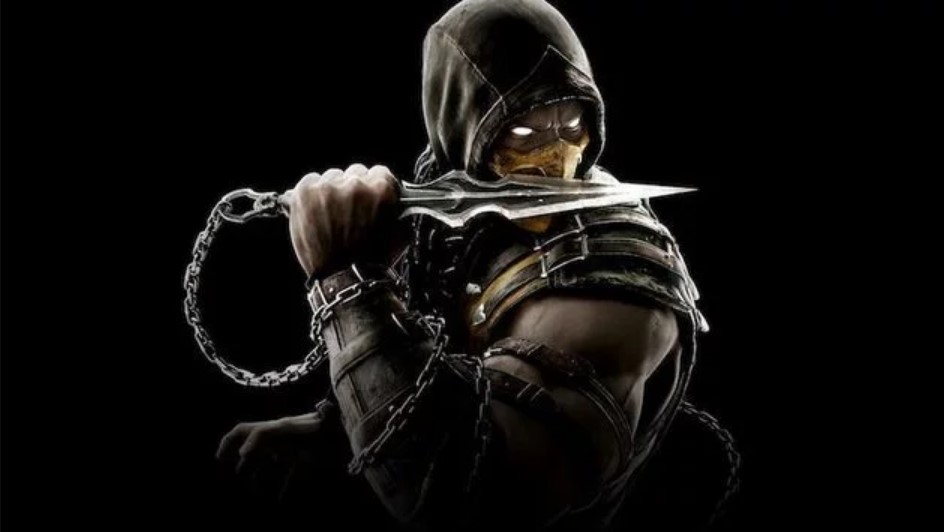 Scorpion original Mortal Kombat character
Scorpion is one of the original seven playable characters from the Mortal Kombat video game from 1992. The character is an undead ninja specter seeking revenge for his death at the hands of Quan Chi, a sorcerer and necromancer from the eternally-damned Netherealm. Scorpion was killed in cold blood by Sub Zero, a member of an opposing ninja clan, which saw Scorpion take his revenge in the first Mortal Kombat Shaolin Tournament by killing Sub Zero. Subsequently, Sub Zero's brother, Kuai Liang, assumes the mantle of Sub-Zero as a tribute to his deceased older brother.
The first image pictured above is the official logo for the movie.
(via THR)