As promised, Sony has released a Morbius Japanese trailer with a special message from star Jared Leto for this weekend's Tokyo Comic Con which also includes a new synopsis.
"It's me, Jared Leto. Hello to all you wonderful Marvel fans. I can't wait for you to check out my new movie, Morbius. Very excited. Coming your way very soon," Leto says in the below video. "In the film, I play a new Marvel character who attempts to cure his lifelong blood disease with an experimental science. In the process, I turn into a living vampire. So that's a little bit about what is going on," explains Leto. "I think it's going to be a fun one, and I can't wait for you guys to see it. It's an exciting role in an expanding universe. There's a lot for all of us to look forward to. So I'm happy to hear that everybody in Japan is doing well and that theaters are open. So don't miss Morbius in theaters in 2021, and now the trailer."
Check out the synopsis below.
Morbius Japanese trailer with Jared Leto message: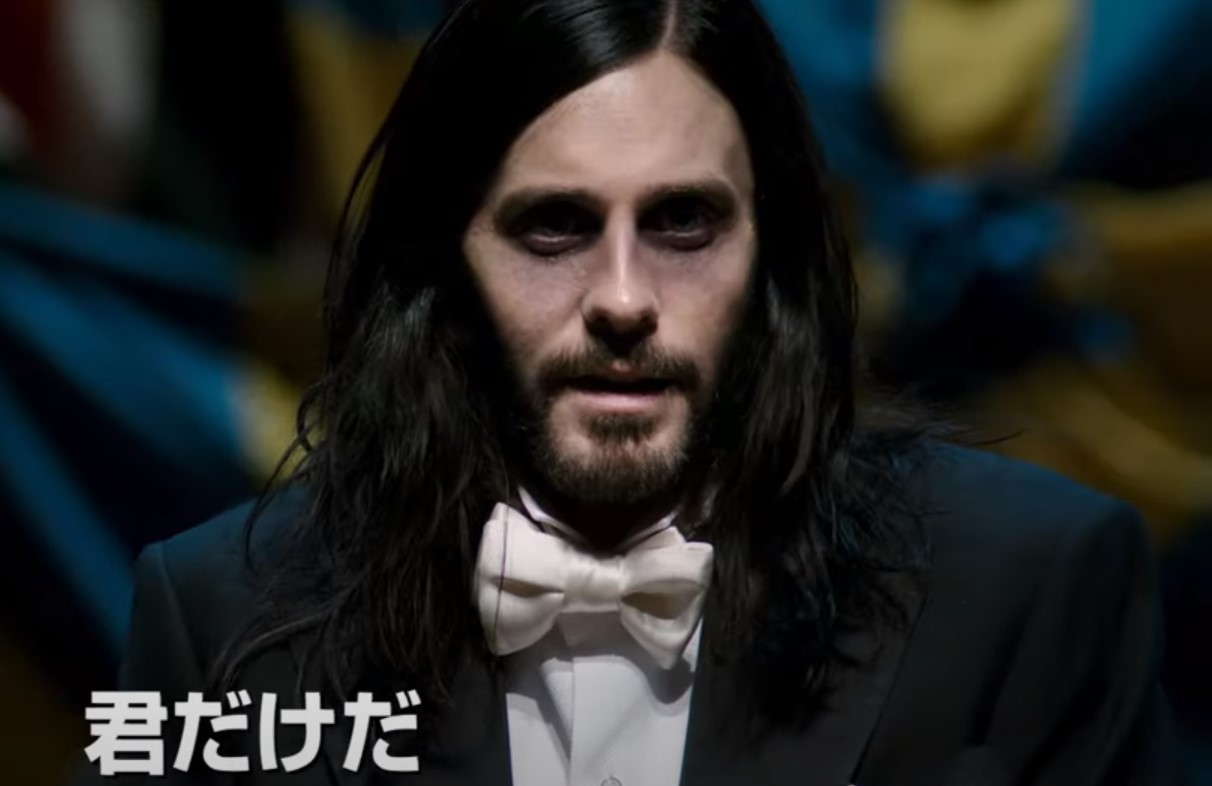 Morbius new synopsis (translated):
Doctor Michael Morbius with a genius brain. From an early age he suffered from an incurable blood disease that had no cure. As a doctor, Mobius has saved many lives and won the Nobel Prize, but cannot find a way to cure his illness. Her body is thin and she cannot even walk without crutches. One possibility that only time has passed and that the damn blood has eroded his life. It was an overly dangerous remedy to administer bat serum to your body.

As a result of the treatment, the illness recovers and Mobius's body changes. The complexion returns to the face, and the raised muscles cover the whole body. In addition, Mobius had an eco-location and flight ability that instantly sensed the surrounding conditions, and felt as if he had been reborn, but there was a big price to pay for the treatment. Gradually, he loses consciousness as a normal human being and begins to be driven by the urge to seek blood. And there will be more changes in his body.

Director: Daniel Espinosa

Cast: Jared Leto, Adria Arjona, Matt Smith, Jared Harris, Michael Keaton
Moribus is due out in theaters on March 19, 2021.