Check out the Moon Knight opening credits as well as the music score, and Marvel has released a brand new spot to go with its debut on the Disney Plus streaming service.
Note: Slight spoilers follow.
In regards to the Moon Knight opening credits, the intro actually played at the end of the first episode, so it remains to be seen if subsequent episodes will actually have the following intro at the start or again at the end like in the first episode.
Marvel also released the music score from Egyptian composer Hesham Nazih which in my review I noted sounded perfect and set the mood of the episode just right. And speaking of reviews, Moon Knight's Rotten Tomatoes Score is in where we take a look at what the negative reviews have to say.
A new "Remember" spot to promote the premiere episode has also been released where the description notes, "A (k)night to remember." See below.
The series is directed by Mohamed Diab and stars Oscar Isaac, Ethan Hawke and May Calamawy, and the story follows Steven Grant, a mild-mannered gift-shop employee, who becomes plagued with blackouts and memories of another life. Steven discovers he has dissociative identity disorder and shares a body with mercenary Marc Spector. As Steven/Marc's enemies converge upon them, they must navigate their complex identities while thrust into a deadly mystery among the powerful gods of Egypt.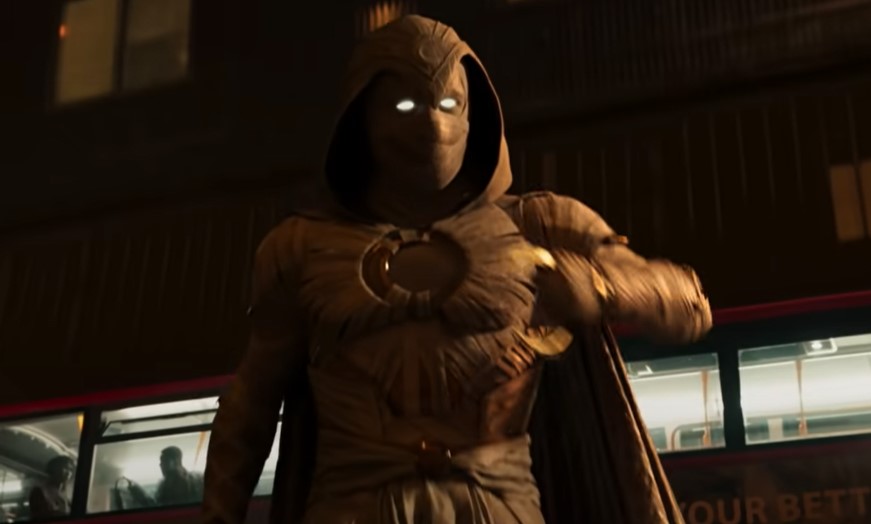 Moon Knight intro:
Moon Knight score:
Moon Knight "Remember" spot: