Sony has released the first official image from their upcoming Monster Hunter Capcom video game adaptation featuring Milla Jovovich and Tony Jaa.
Milla Jovovich plays Artemis, with Tony Jaa as The Hunter.
The movie is described as:
"Behind our world, there is another: a world of dangerous and powerful monsters that rule their domain with deadly ferocity. When Lt. Artemis (Milla Jovovich) and her loyal soldiers are transported from our world to the new world, the unflappable lieutenant receives the shock of her life. In her desperate battle for survival against enormous enemies with incredible powers and unstoppable, revolting attacks, Artemis will team up with a mysterious man who has found a way to fight back."
Milla Jovovich also posted set pics on Instagram. See below.
Monster Hunter will be released in 2020 directed by Paul W.S. Anderson also starring Meagan Good, T.I., Diego Boneta, and Ron Perlman.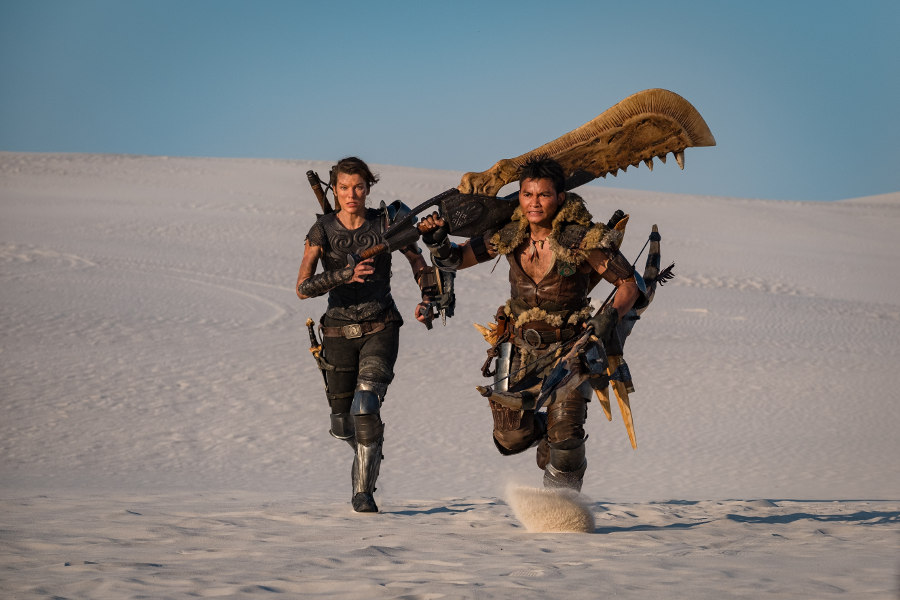 Photo Credit: Coco Van Oppens Photography; ©CONSTANTIN FILM Produktion Services GmbH- Photos Coco Van Oppens