During the NYCC digital con, Hulu revealed a first look at the upcoming MODOK series offering a taste of what the animation is like as well as the actors and characters involved.
The animation is reminiscent of Robot Chicken, which shouldn't be a surprise, as they share the same developers as MODOK.
The NYCC panel features creators Patton Oswalt (voice of MODOK) and Jordan Blum and the "hilarious cast of characters" voiced by Aimee Garcia (Jodie, wife of MODOK), Ben Schwartz (Lou, son of MODOK) and Melissa Fumero (Melissa, daughter of MODOK).
Details include that when the series begins, MODOK has been a very neglectful husband and flounders at work, where wife Jodie has found success through her mommy blog-turned-lifestyle brand. This disconnect forces them to reevaluate their relationship, especially after an incident that happens in the pilot episode as seen in the image below with the two of them at dinner.
MODOK NYCC panel:
MODOK premiering on Hulu
"Lou was invented in a lab and is the son of MODOK, making him the second child," Schwartz said. "That accounts for why he's not like anyone else in the entire family. He's very out-there, kind of weird, his interests don't coincide with anyone else. He's so positive about stuff and really wants good things to happen that you root for him always. Even though he's weird and different, you want him to succeed."
Oswalt added about Lou: "He unabashedly loves what he loves, and that's what's so winning about him."
Details for the daughter of MODOK, Melissa, include she is no oddball and is considered the queen bee of her high school despite looking like her father, MODOK.
"Melissa is a glimpse of what MODOK might've been in high school," revealed Fumero. "She's definitely a queen bee, she definitely cares about being popular. She has daddy issues, to say the least. She wants to impress her father, she wants to be a supervillain like him, but at the end of the day she just wants him to love her. She's very sure of herself, but like most teenagers hides her insecurities and loves her family in her own way."
Blum added about Melissa: "I love that she looks like that and everyone still wants to date her and be her. She's so confident and she rules that school, so no one's even questioning that she's a giant head in a hoverchair."
Fumero also said that Melissa is "a testament to how confidence wins over looks every time."
Oswalt teased that in one episode Melissa and MODOK bond "in a very touching but evil way."
It's also revealed that MODOK's wife is the sane person in the family, but she is not just a housewife as it reveals she is the breadwinner in the family, actually making more money than her supervillain husband, MODOK.
"She's unlike any animated wife character we've ever seen," Garcia said. "She goes from housewife to supervillain."
Patton Oswalt also added about playing s supervillain: "What I love is, you go on a supervillain journey, but that you don't realize until it's almost too late that it was it's a supervillain journey the whole time. In your mind, this is your Eat Pray Love thing, and then it's like, 'Oh no, wait a minute, I didn't know I was going down this path…'"
Check out the preview images below. Footage can be seen in the panel above.
MODOK has no release date but will be coming to Hulu soon.
MODOK: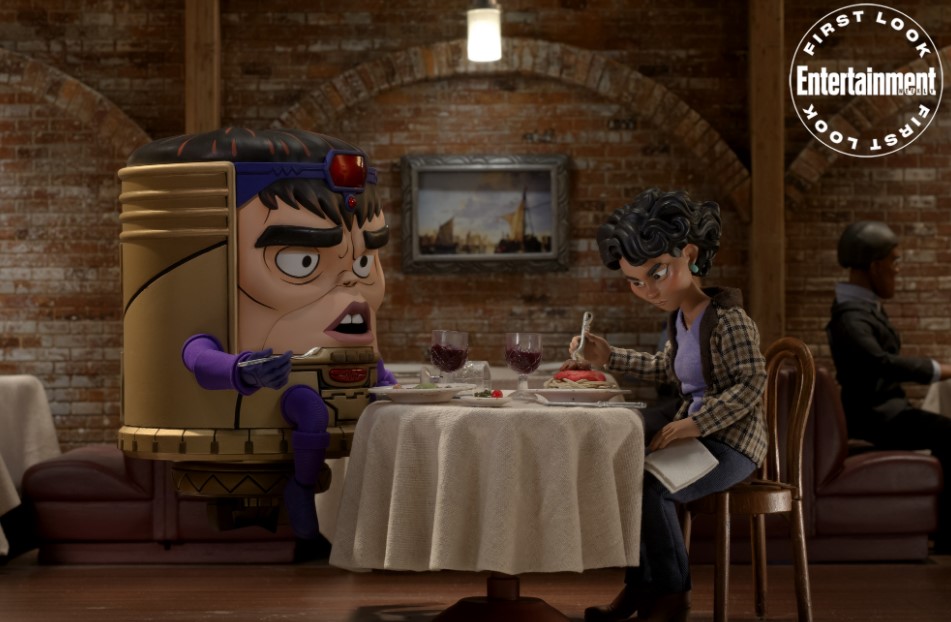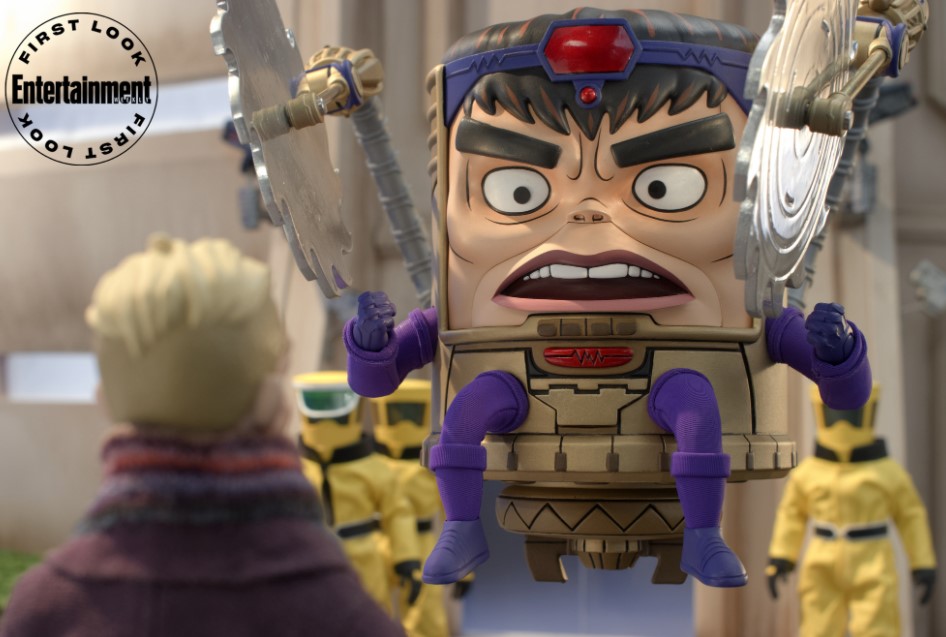 (via EW.com).