Last weekend saw the new Hellboy movie debut, but it has tanked miserably, coming in third for the weekend and performing a lot less than its two predecessors with critics absolutely trashing it, which causes Milla Jovovich to react on social media.
The film stars David Harbour as the titular character, Ian McShane as Professor Broom, and Milla Jovovich as Nimue The Blood Queen. Hellboy only made around $12 million for the weekend, less than 60% less of the Guillermo del Toro films, and its Rotten Tomatoes is at a low of only 15%.
In a post on Instagram from three days ago, Milla Jovovich notes, "It's always stressful on opening weekend and @hellboymovie is no different. You work super hard to make something fun and entertaining and have to absorb the negative reviews by movie critics, but hey! THAT'S SHOWBIZ BABY. All I'm gonna say before going to bed is this: All my raddest films have been slammed by critics. It's f-cking hilarious."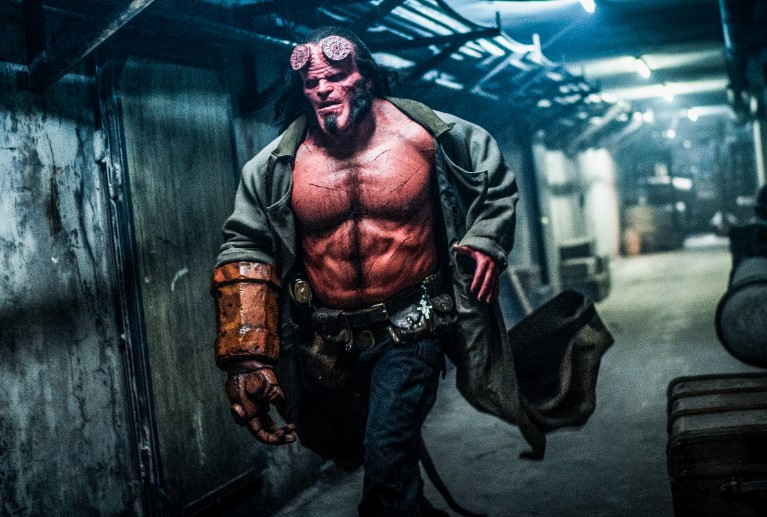 Jovovich continues with mention of some of her movies and says that Hellboy will be considered a classic much like other films she has been a part of that the critics panned.
"Dazed and Confused? Seriously? Classic movie. The Fifth Element! You would have thought that was the worst movie ever made if you read the reviews in like '98. Zoolander? Slammed. Joan of Arc? Disaster. Resident Evil? Let's not even go there," she says. "Anyway, every one of those films is now a cult classic. EVERY. SINGLE. ONE. And this will be too. Mark my words."
Jovovich explains her reasoning.
"Why? 1. Because of the amazing actors. David Harbour. Ian Mcshane. Daniel Dae Kim. Sasha Lane. They are all so damn wonderful and talented, the movie is worth seeing just because they're in it, especially one that's so much fun to experience as this is," she says. "2. @mikemignola who created the #Hellboy comics helped write the script and was on set every single day to make this film as close to his vision as possible. 3. It was directed by one of the greats. #NeilMarshall who brought us 'The Descent.' One of the greatest horror movies ever. Trust me, you're gonna have a blast watching the new @hellboymovie. I mean, one critic said 'it's a loud, gory mess only a teenager would love.' HELL yea Hellboy! Let's have some fun! And with that, I wish you all a good night!"
While I have yet to see the movie, Milla Jovovich does have a point. When I questioned our Cosmic Book News Facebook group about the movie, fans overwhelmingly replied they liked it. After all, critics gave high reviews for Star Wars: The Last Jedi and Captain Marvel and we all know how awful those really were.
Hellboy is now in theaters.