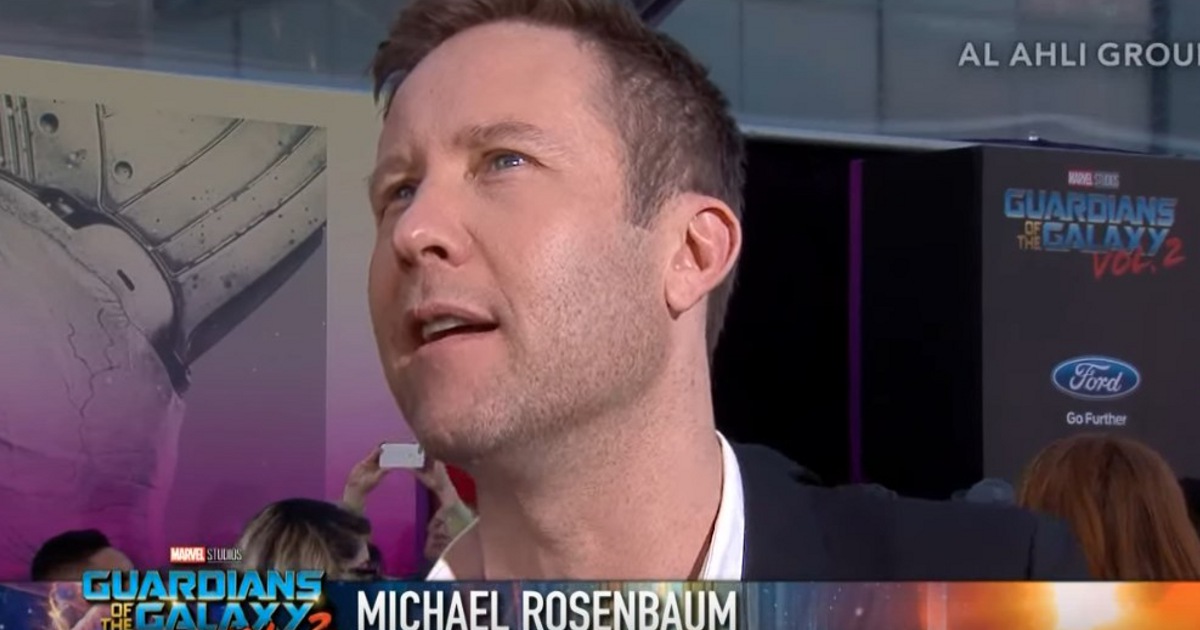 Last month saw the late casting announcement of Michael Rosenbaum for Guardians of the Galaxy 2.
Currently, not much is known about Michael Rosenbaum's role other than it involves Sylvester Stallone, and Michael Rosenbaum's character in the movie is unknown as well.
Tonight saw Michael Rosenbaum appear on the Red Carpet premiere for Guardians of the Galaxy 2 in which Rosenbaum briefly talked about his character, even potentially giving some hints (we won't go into spoilers here).
Michael Rosenbaum is asked, "So what brings you to our Red Carpet, tonight?"
Rosenbaum replies, "Well, I'm in the movie. And I can't really say the role I'm playing 'cause James [Gunn] swore me to secrecy. It's with Stallone. It's an important role."
Michael Rosenbaum then went on to potentially offer hints as to his character's identity (which could relate to Sly's character / spoiler warning).
"I'm not allowed to say anything other than that," Rosenbaum said. "I can't wait to see it. I haven't seen it. I've been waiting a year to be able to say something. So it's really exciting. I'm really excited to be here. The fans are awesome. They are all around. Yeah. This is incredible. So I'll see it for the first time, too. I'm not going to tell you what I look like, either. You're just going to have to see the movie. I don't have to shave my head again, so that's good."
Regarding who Michael Rosenbaum might be playing in Guardians of the Galaxy 2, it almost sounds like he will be in some sort of makeup. Regarding not having to shave his head, Karen Gillan didn't have to shave his head this time around for Nebula, so it's still possible Michael Rosenbaum's character could have some sort of bald or hairless look (if you will).
Any guesses?
"Guardians of the Galaxy Vol. 2" has a May 5, 2017 release directed by James Gunn starring Chris Pratt, Zoe Saldana, Dave Bautista, Karen Gillan, Bradley Cooper, Vin Diesel, Michael Rooker and Sean Gunn. New cast members include Pom Klementieff, Elizabeth Debicki, Chris Sullivan and Kurt Russell.
Synopsis:
Set to the all-new sonic backdrop of Awesome Mixtape #2, "Guardians of the Galaxy Vol. 2" continues the team's adventures as they unravel the mystery of Peter Quill's true parentage.