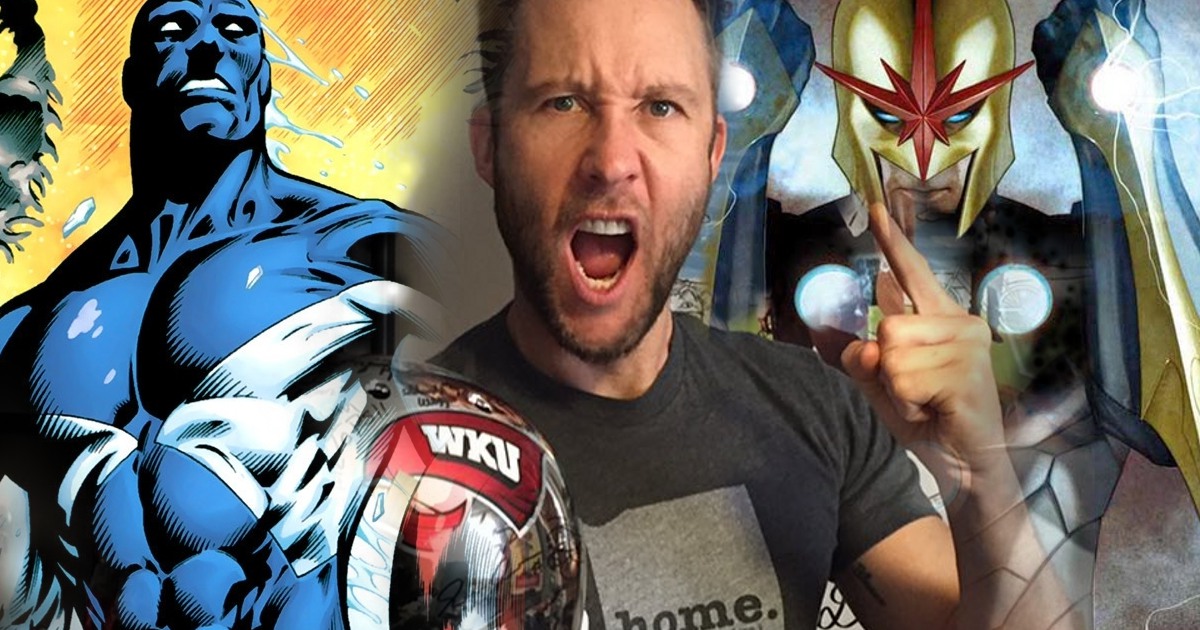 Smallville's Lex Luthor, Michael Rosenbaum, is a part of the Guardians of the Galaxy 2 movie.
Director James Gunn announced long time friend Michael Rosebaum as a member of the cast while appearing on the The Adam Corolla Show, with also confirmation of Sylvester Stallone.
"We do have a couple of characters who are very important to the Marvel Universe who are going to make their debut in Guardians of the Galaxy Vol. 2 which people don't know about," Gunn said. "Sylvester Stallone plays one of these characters…my friend Michael Rosenbaum also has a pretty decent role in the movie as well, and it sort of works in tandem with Sly's character."
Michael Rosebaum also commented on Twitter.
As noted, just who Michael Rosenbaum and Sylvester Stallone are playing in Guardians of the Galaxy 2 remains a mystery. It has been speculated that Sylvester Stallone is playing a member of the Nova Corps as someone reportedly seen the costume on set and compared it to Judge Dredd, which may mean Michael Rosenbaum is a Nova Corpsman as well. I wouldn't mind Rosenbaum playing Richard Rider Nova.
Another possibility I can think of is that Michael Rosenbaum might be actually playing Vance Astro as there is a theory out there that Guardians of the Galaxy 2 will feature the original Guardians from the comics, and that Sylvester Stallone is playing Charlie-27.
Regarding if Michael Rosenbaum is playing Nova, Gunn has gone on record to state he only wants one human in the Guardians films (Star-Lord), but maybe Gunn's changed his tune. Cross your fingers.
Guardians of the Galaxy Vol. 2 has a May 5, 2017 release directed by James Gunn starring Chris Pratt, Zoe Saldana, Dave Bautista, Karen Gillan, Bradley Cooper, Vin Diesel, Michael Rooker and Sean Gunn. New cast members include Pom Klementieff, Elizabeth Debicki, Chris Sullivan and Kurt Russell.
Set to the all-new sonic backdrop of Awesome Mixtape #2, "Guardians of the Galaxy Vol. 2" continues the team's adventures as they unravel the mystery of Peter Quill's true parentage.