Check out two cool pieces of promo art for the MCU and The Avengers!
The first image is the cover of "The Road to Marvel's Avengers: Infinity War – The Art of the Marvel Cinematic Universe" hardcover (available on Amazon).
"This is the front cover to the upcoming art book 'The Road to Infinity War.' This painting was a collaboration with four of the main concept artists in my department, @andyparkart@rodneyimages @anthony_francisco_artand @jwsze I did the overall composition and then we divided the characters between us. Any guesses who I did? I'm hoping to have this as a limited edition print at my booth in SDCC this year and have special signings each day where you can meet the other Vis Dev guys involved with the painting. I'll have more information closer to the time.," Ryan Meinerding, Marvel Studios Head of Visual Development, posted on Instagram.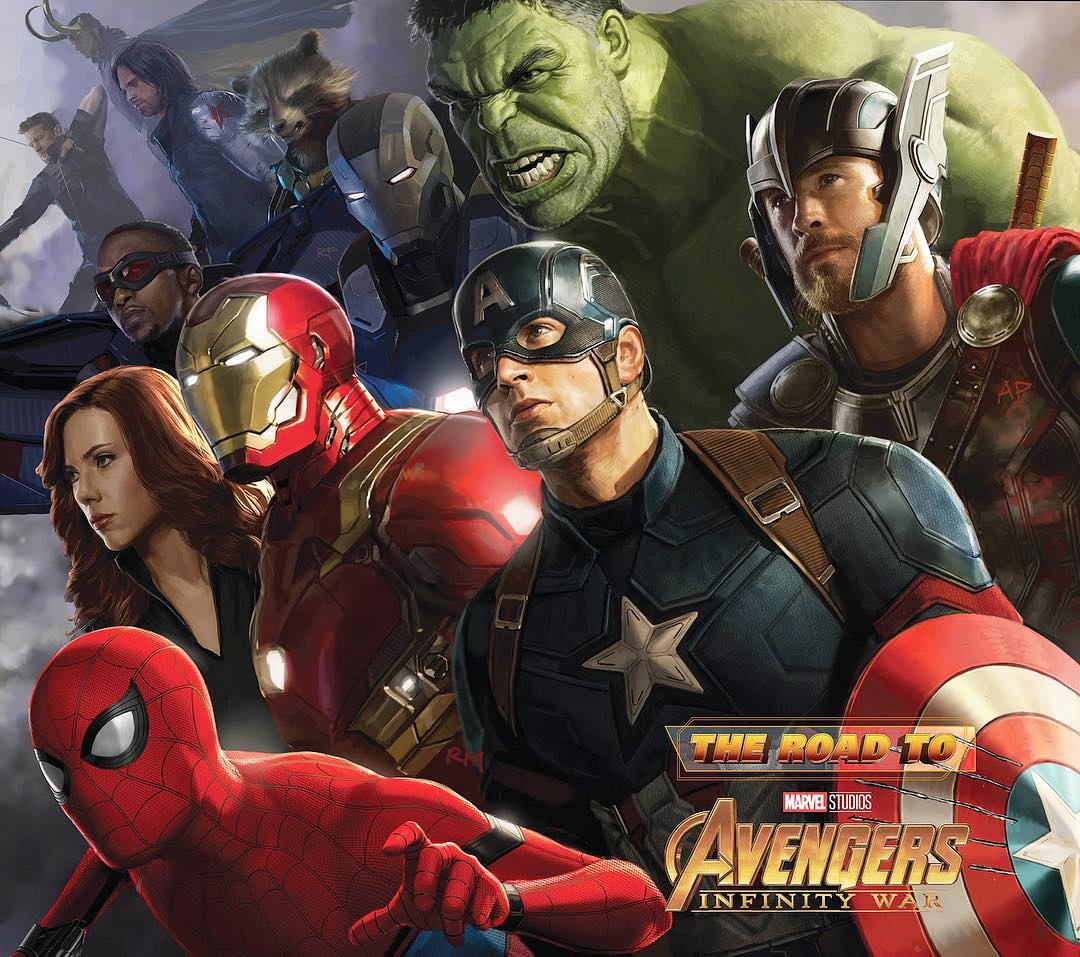 The second image is from Entertainment Weekly's "The Ultimate Guide To Avengers" collector's edition where we again see Hawkeye! Clint Barton has been absent from promotion for The Avengers: Infinity War for some reason (guess Marvel had to have their own Luke Skywalker and Superman!).
"Proud to be part of the world @marvel!" Jeremy Renner posted on Instagram.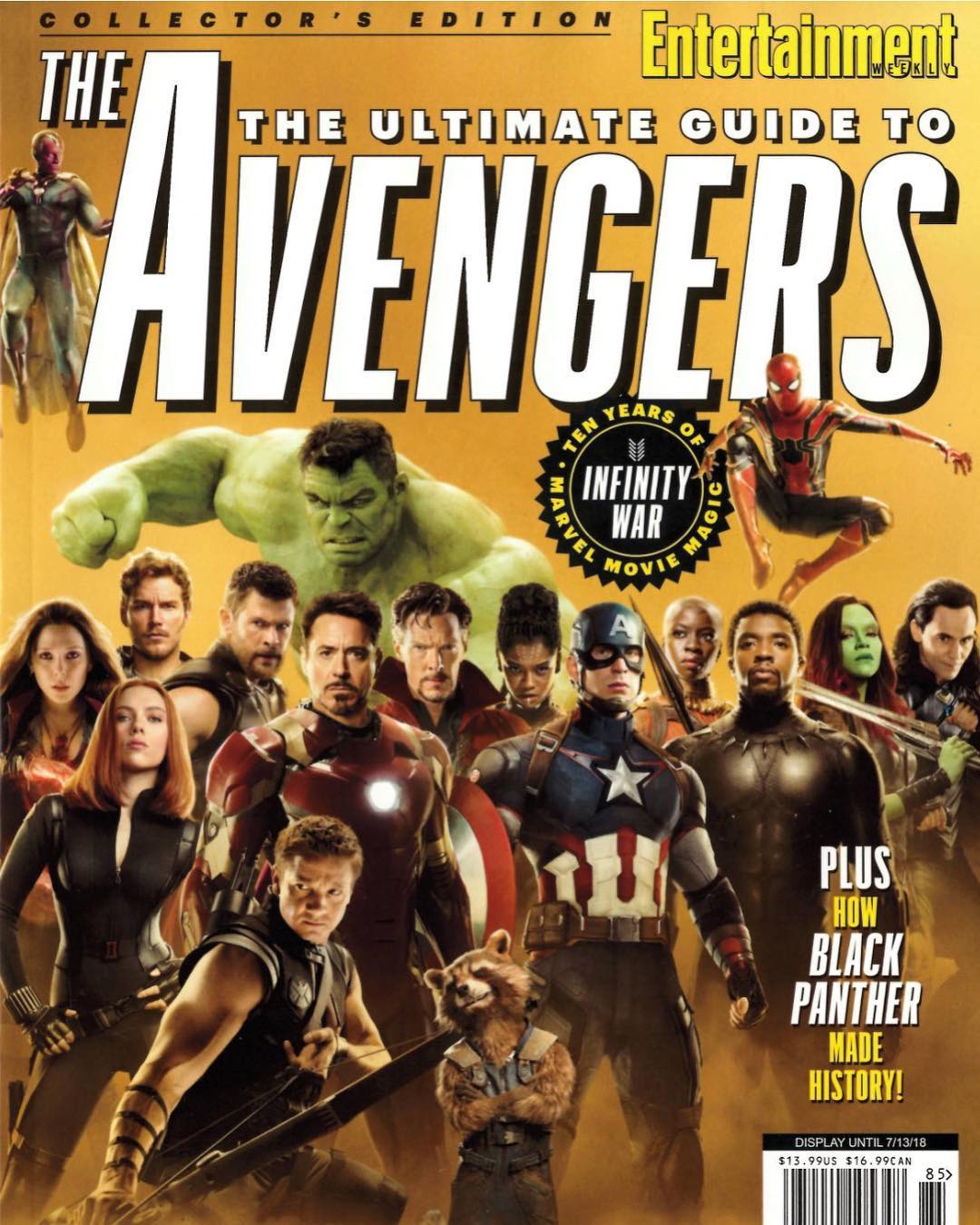 An unprecedented cinematic journey ten years in the making and spanning the entire Marvel Cinematic Universe, Marvel Studios' "Avengers: Infinity War" brings to the screen the ultimate, deadliest showdown of all time. The Avengers and their Super Hero allies must be willing to sacrifice all in an attempt to defeat the powerful Thanos before his blitz of devastation and ruin puts an end to the universe.
Anthony and Joe Russo direct the film, which is produced by Kevin Feige. Louis D'Esposito, Victoria Alonso, Michael Grillo and Stan Lee are the executive producers. Christopher Markus & Stephen McFeely wrote the screenplay. "Avengers: Infinity War" releases in U.S. theaters on April 27, 2018.