Following the casting news of Lost star Dominic Monaghan, now it's reported Doctor Who actor Matt Smith has been cast in Star Wars: Episode IX. 
While it is unknown if he will be joining the side of the rebels or the evil empire, it is reported Matt Smith has a key role in Star Wars: Episode IX.
In addition to Doctor Who, Matt Smith is known for Netflix's The Crown series, which saw him receive an Emmy nomination for playing Prince Philip, and Smith also had a role in the recent Terminator Genisys. 
I don't suppose there is a chance that Smith uses the Tardis and goes back in time to fix The Last Jedi?  Sorry, couldn't resist that one.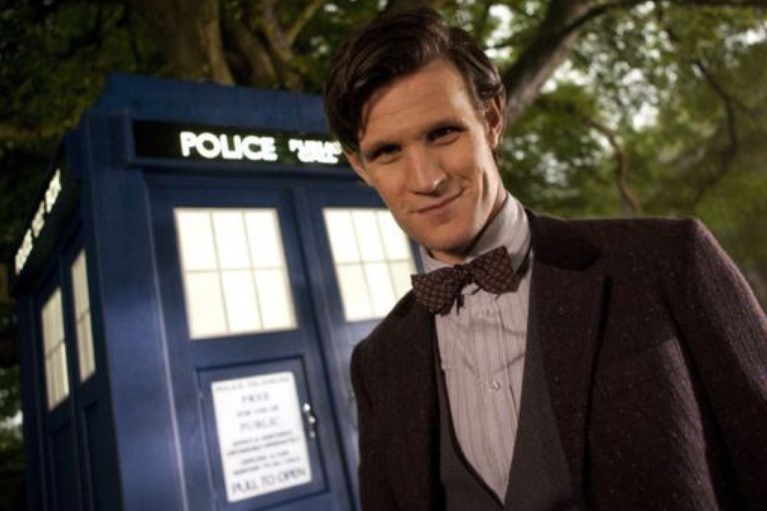 Star Wars: Episode IX
Recent news for the film includes the first batch of set images have leaked online revealing the Millennium Falcon in some sort of jungle scene.
Footage from the two previous films will also be used so Carrie Fisher can return as Leia.
Star Wars: Episode IX has a December 2019 release starring Daisy Ridley, Adam Driver, John Boyega, Oscar Isaac, Lupita Nyong'o, Domhnall Gleeson, Kelly Marie Tran, Joonas Suotamo, and Billie Lourd. Joining the cast of Episode IX are Naomi Ackie and Richard E. Grant, who will be joined by veteran Star Wars actors Mark Hamill, Anthony Daniels, and Billy Dee Williams, who will reprise his role as Lando Calrissian.
(via Variety)