With J.J. Abrams now filming, a batch of Star Wars: Episode IX set images has leaked online offering a first look at the Millennium Falcon in what appears to be some sort of jungle scene.
The pics are said to be near Pinewood Studios in the UK located at Black Park, a country park in Wexham, Buckinghamshire, England.
No details are known about what the exact scene entails.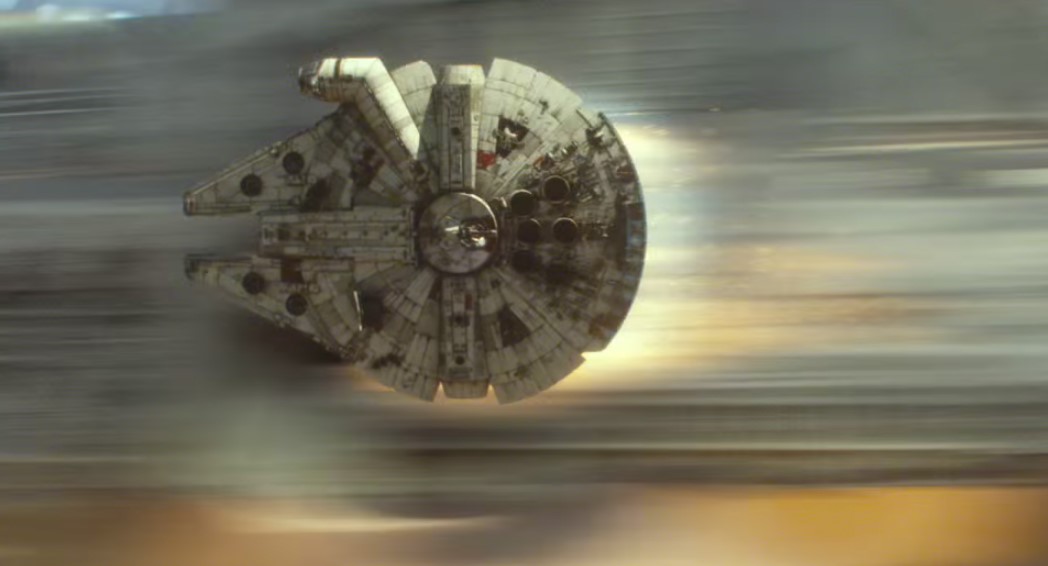 Star Wars: Episode IX
Recent news for the movie includes that Richard E. Grant recently confirmed he is not playing Grand Admiral Thrawn from the Rebels animated series. The current best guess is that Grant is playing some sort of commander in the First Order, but again, it's just a guess and he could very well be playing something different.
With the official casting notice also came word that Star Wars: Episode IX will feature Carrie Fisher using unused footage from Star Wars: The Force Awakens and The Last Jedi.
A fan-favorite choice for the official title happens to be "Star Wars: A New Order," but nothing has been hinted or officially announced by Disney as of yet. The title could be released next year at Star Wars Celebration.
Star Wars: Episode IX has a December 2019 release starring Daisy Ridley, Adam Driver, John Boyega, Oscar Isaac, Lupita Nyong'o, Domhnall Gleeson, Kelly Marie Tran, Joonas Suotamo, and Billie Lourd. Joining the cast of Episode IX are Naomi Ackie and Richard E. Grant, who will be joined by veteran Star Wars actors Mark Hamill, Anthony Daniels, and Billy Dee Williams, who will reprise his role as Lando Calrissian, with Carrie Fisher returning using unused footage from the previous movies.