If rumors are correct and judging by recent comments from Lilly Wachowski, fans better be prepared to expect something entirely different from The Matrix 4.
Recently saw a number of movie plot descriptions leaked to 4Chan and then deleted, which included The Matrix 4, The Suicide Squad (which James Gunn freaked out about), Wonder Woman 1984 (which from my understanding of the test screenings leaks is correct), Godzilla vs, Kong (also which seem to be correct), Christopher Nolan's Tenet, Morbius and more.
Obviously we don't know if all the movie leaks are legit and just because a couple might be true doesn't mean they all are, but in regards to The Matrix 4, Matrix co-director and writer Lilly Wachowski recently offered up some interesting comments that seem to back up the plot leaks for The Matrix 4.
Now I am not going to post The Matrix 4 spoilers (you can find them if you really want to), but Lilly Wachowski says the original intention of The Matrix was its trans allegory (Lilly's sibling Lana, both who are trans, is writing and directing The Matrix 4) which fits pretty much exactly with what the plot leaks described about The Matrix 4. Via EW.com:
In the Netflix documentary Disclosure, which tracks the history of trans representation in media across the generations, filmmaker Lilly Wachowski discusses how "being out and trans forces people to look back on my work and apply a trans narrative to it." That includes The Matrix, which many in the trans community now see as an allegory for their experience. In a separate video interview with Netflix, released this week, Wachowski, who created the sci-fi actioner with sibling Lana, says that allegory was indeed "the original intention" for the movie.

"I'm glad that it has gotten out," she says. "That was the original intention, but the corporate world wasn't ready for it. When you make movies and it's this public art form, I think [with] any kind of art that you put out into the universe there's a letting-go process because it's entering into public dialogue. I like that, that there's an evolution process that we as human beings engage in art in a non-linear way, that we can always talk about something in new ways and in new light."

According to Wachowski, the whole concept of the Matrix "was all about this desire for transformation, but it was all coming from a closeted point of view." Originally, Switch, a character played by Belinda McClory in the first film, was meant to be someone who appeared as a man "in the real world" and then "a woman in the Matrix." "That's where our headspaces were," she adds.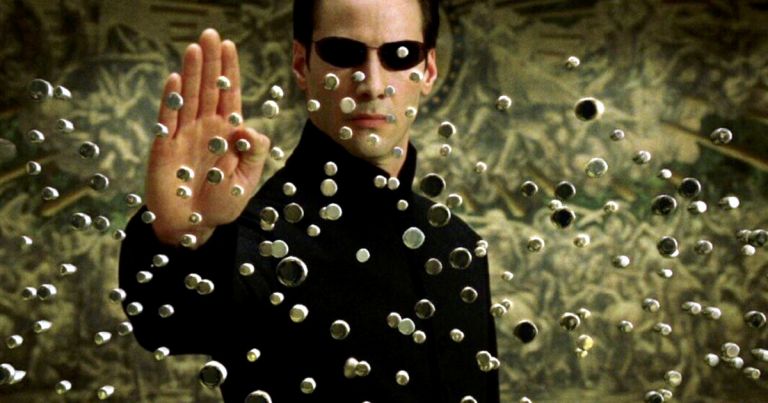 Be ready for a whole new Matrix
I'll also add that fans of the Wachowski's Sense8 shouldn't be at all surprised if this is indeed the case.
We also see that Lilly specifically says "but the corporate world wasn't ready for it," which may mean it is now for The Matrix 4.
The Matrix 4 has an April 1, 2022 release starring Keanu Reeves, Carrie-Anne Moss, Jada Pinkett Smith, and Yahya Abdul-Mateen II.