Currently trending on Twitter is "Marvel vs DC" as it's rumored NetherRealm Studios, the company behind the cool Injustice and Mortal Kombat fighting games, is developing a Marvel fighting game for next-gen consoles.
The rumor doesn't offer much, but it comes from scooper Daniel RPK who claims NetherRealm is developing a Marvel fighting game and that it is already in production.
Since NetherRealm is owned by Warner Bros. and released the Injustice fighting games, fans are speculating it could be a Marvel vs DC game.
Of course, if not a Marvel vs DC game, and assuming the rumor is true, it could simply be just a Marvel fighting game from NetherRealm, which would still be pretty cool.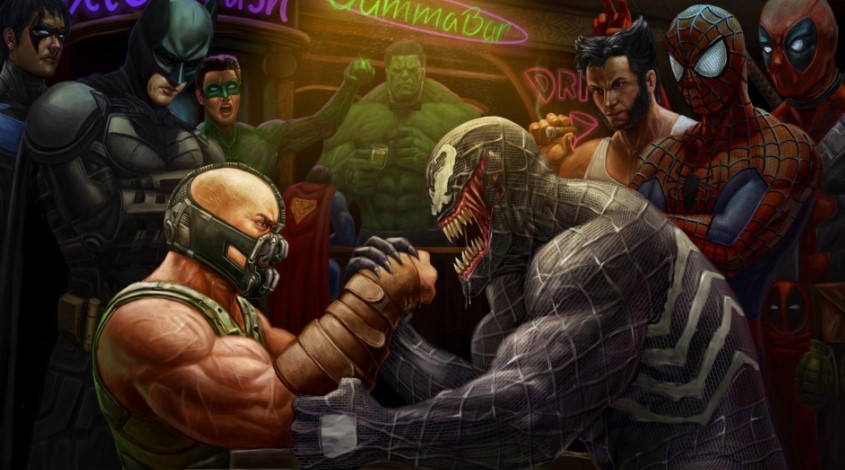 Marvel games suck
The Marvel vs Capcom games were so so (I did like the first one), so maybe Disney is going to NetherRealm Studios to create a Marvel fighting game for them.
Regarding potential "conflict" between Disney and WB, Warner Bros. Interactive Entertainment did release the LEGO Marvel game, so obviously, that isn't an issue, and I do believe Disney is now licensing out all its video games instead of creating them in-house.
The only possible issue I see is that we are assuming the Marvel fighting game would be similar to Injustice and Mortal Kombat and be mature or R-rated, but Disney doesn't seem to be about making Marvel products mature (except for Deadpool 3).
That said, NetherRealm tackling the Marvel characters would be a welcome change, as aside from Sony's Spider-Man video game, the Marvel video games suck, with Marvel's Avengers coming to mind.
Now, how about a Marvel game from Rocksteady?
(via stealthoptional)