The MARVEL Super War mobile game shows off Adam Warlock, Space Armor for Iron Man, Captain Marvel, and more.
MARVEL Super War is the first multiplayer online battle arena (MOBO) game from Marvel for mobile.
Not familiar with the game? That's because it hasn't been given a global release as it is available only in countries and regions including Thailand, Philippines, Indonesia, Singapore, Malaysia, Hong Kong, Taiwan, Macao and India.
The latest update includes Season 3 which features a new intro pitting Iron Man vs. Thor.
Check out the updates and trailers below!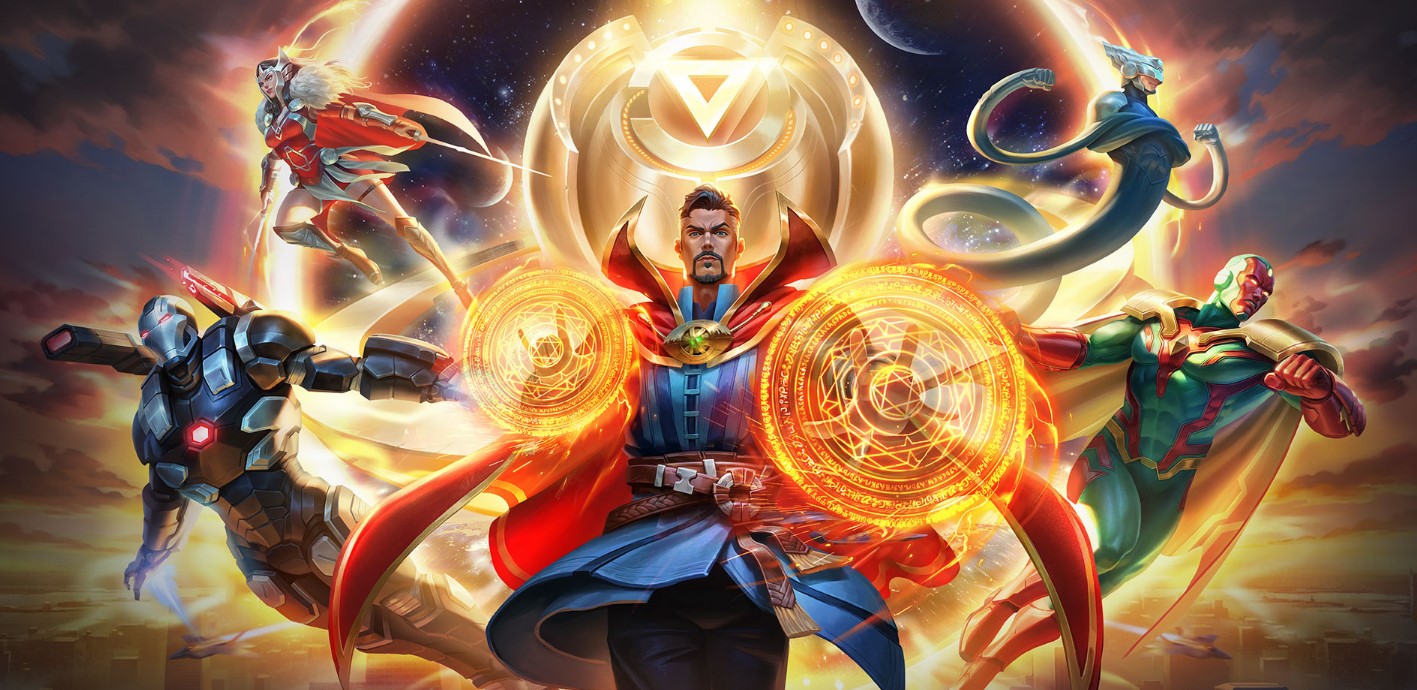 MARVEL Super War - new opening trailer:
Additional additions include the original skin collection "Space War" and with it comes the descent of a mysterious and powerful Super Hero upon the Battlefield of Wakanda and the introduction of the Zone Invasion Beta.
With the grand opening of Season 3, MARVEL Super War's very own original skin collection "Space War" welcomes two new members - Iron Man and Captain Marvel. Endowed in their brand new outfits, they will be joining the likes of Captain America and Black Panther in their fight against the invasion of the Shi'ar Empire! Continuing the classic design of the "Space War" series, the new Planetary Armor for Iron Man and Planetary Ace for Captain Marvel each contain unique special effects that illustrate their interstellar combat capabilities, combining the strength of Vibranium, Stark Industries' Arc Reactor technology, and the mighty Proton Cannon.
MARVEL Super War - Iron Man "Planetary Armor" trailer:
Emerging from a "cocoon" designed to create the perfect lifeform, he was given the name of "Adam" by his creators - the Enclave. Now, Adam Warlock battles evil across the universe with extraordinary willpower and mystical cosmic powers. Soon, the highly anticipated hero will be bringing his talents as an Energy Hero to the battlefield of MARVEL Super War.
MARVEL Super War - Adam Warlock trailer:
Finally, the Zone Invasion, the first-ever regional competition event in MARVEL Super War, comes to Thailand and the Philippines. Please note that this event is still in its beta stage, valuable feedback and suggestions will help accelerate the optimization process and make MARVEL Super War the best version of itself. If this beta test receives positive reception, the event will become widely available to Watchers in more regions.
There are also new updates to the Rank Match System as well as the Energy Core System. The new and improved interface comes with new 3D effects along with an "Interstellar Voyage " adventure, bringing the opportunity to explore new features and try out new skins.
MARVEL Super War - Captain Marvel "Planetary Ace" trailer:
MARVEL Super War - Lady Sif "Goddess of Asgard" trailer: