It's rumored that Marvel is going to ditch the Mark Ruffalo Goofy Hulk that was featured in The Avengers: Endgame for the upcoming She-Hulk Disney Plus series.
The rumor via Giant Freakin Robot offers that Bruce Banner will become human again and that the Smart Hulk merged personality will be no more.
The rumor doesn't offer specific details or when the change will happen: if it will happen offscreen before the She-Hulk series, in the beginning, or sometime during the show.
A recent set pic has shown Mark Ruffalo in co-cap, so we at least know Ruffalo will be featured as the Hulk. In the comics, it's Banner who gives his cousin, Jennifer Walters, a blood transfusion and not the Hulk, which saves her life and enables her to be able to transform into She-Hulk.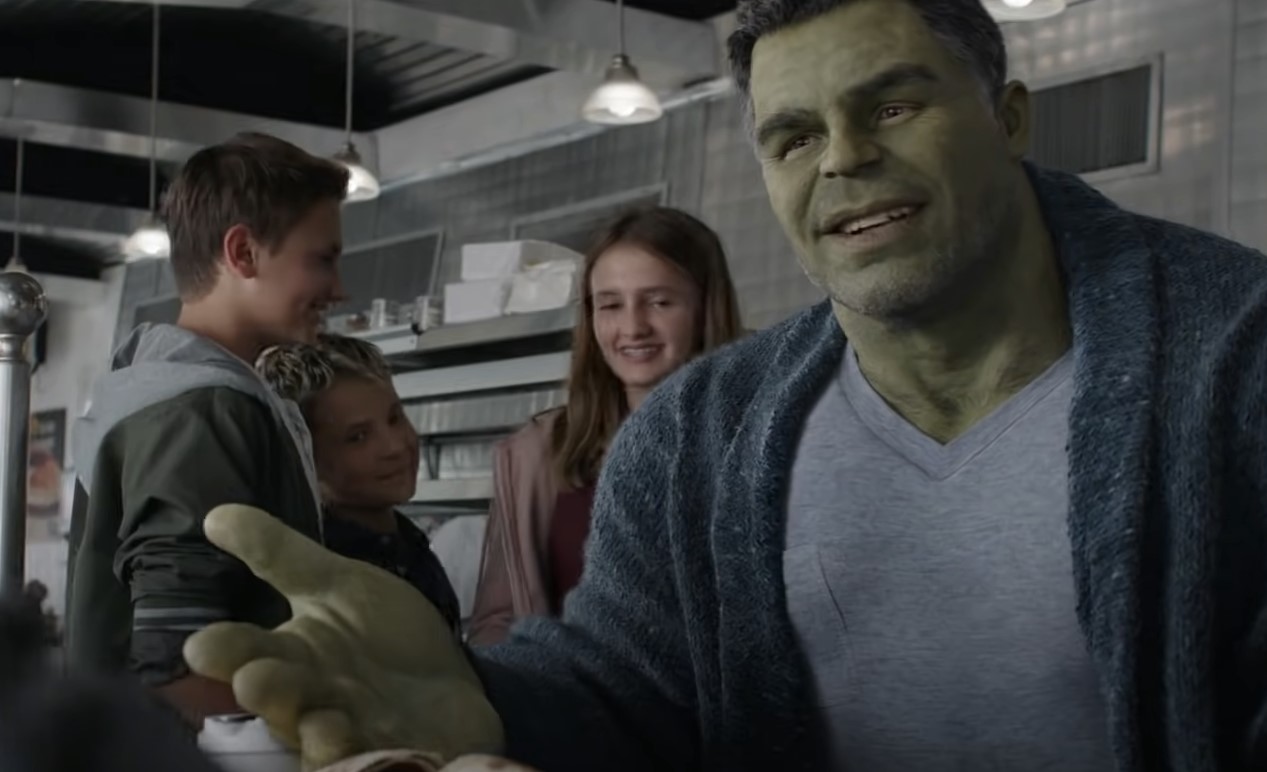 Goofy Hulk is a big-time disappointment
Regarding the Goofy Hulk, the merged transformation actually happened offscreen where something ridiculous was mentioned about Banner merging themselves in a laboratory. The comics did it much, much better, and as a big Hulk fan myself, I'll say I was really disappointed by the Hulk in Avengers: Endgame, especially after Infinity War where the Hulk "refused" to show up and help, which I thought was really lame.
It's also known that there were plans for the Hulk to battle Thanos again, but those plans were scrapped in favor of the Goofy Hulk, again a big-time disappointment.
So hopefully the good news is that following fan backlash, Kevin Feige is going to ditch the Mark Ruffalo Goofy Hulk and it's back to Hulk Smash.
It's also been said Marvel and Feige are ditching the Goofy Fat Thor from Endgame for Thor: Love and Thunder, so let's hope Marvel stays away from all this insulting childish drivel.