What should come really as no surprise seeing how Natasha is dead, the director of Black Widow confirms Scarlett Johansson's character is getting replaced by Florence Pugh's Yelena, the next character of The Avengers to get the boot.
Speaking with Empire Online, Cate Shortland offers:
"[Kevin Feige] realised that the audience would expect an origin story so, of course, we went in the opposite direction," Shortland tells Empire. "And we didn't know how great Florence Pugh would be. We knew she would be great, but we didn't know how great. Scarlett is so gracious, like, 'Oh, I'm handing her the baton.' So it's going to propel another female storyline."
Shortland also tackles fans being upset by Avengers: Endgame not showing a funeral for Natasha:
"In Endgame, the fans were upset that Natasha did not have a funeral. Whereas Scarlett, when I spoke to her about it, said Natasha wouldn't have wanted a funeral," explains Shortland. "She's too private, and anyway, people don't really know who she is. So what we did in this film was allow the ending to be the grief the individuals felt, rather than a big public outpouring. I think that's a fitting ending for her."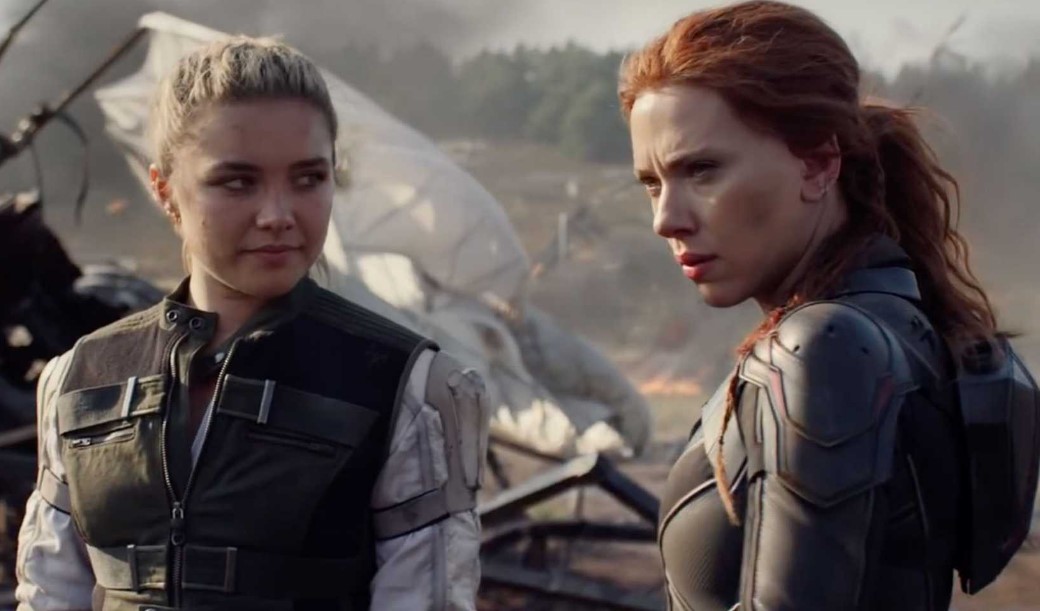 Black Widow's days are numbered
Marvel is basically replacing all of their original Avengers actors and characters as Anthony Mackie/Falcon becomes Captain America in The Falcon and the Winter Soldier, Natalie Portman is becoming the Female Thor in Love and Thunder, plans are underway for a She-Hulk Disney Plus series, Jeremy Renner gets replaced by Kate Bishop in the Hawkeye Disney Plus series, and rumors offer Robert Downey Jr./Tony Stark will get replaced by Ironheart.
Whatever an Avengers 5 will be, it looks to include a much different roster of characters, probably also with Spider-Man, Captain Marvel, Doctor Strange, and Black Panther.
Black Widow is due out Nov. 6, 2020.