A lot of fans happened to be surprised by the news of the Marvel cancellations at Netflix, but Luke Cage actor Mike Colter offers he saw early warning signs.
"There were some things, some tell tale signs, that were not quite feeling right for me," Colter explained to the CBS TV network pop culture website. "Although we had an internal pick up, amongst a certain amount of people who were close to the project, and we were moving forward with the writing and writing the group writers room, et cetera. There was a lot of stalling. There was a lot of things that didn't feel quite right. Then, deadlines. One deadline would come and it would go. Another deadline would come, it would go. There were some things that started to feel a little odd. So, when it happened, I was like, 'Eh.' It wasn't that much of a shock. But yeah, still shock."
Speaking of early warning signs, it was evident there were problems between Marvel TV and Netflix. Back in September saw Head of Marvel TV Jeph Loeb offer they had no hand in Daredevil Season 3 premiering so close to the release of Iron Fist Season 2, and things seemed especially amiss when Loeb came out and said the Netflix Defenders characters weren't the Defenders (huh?).
No one at any time referred to them as "The Defenders" — they didn't wear a little "D" on their belts, and they didn't go to a building that had a big "Defenders" [sign] in the air. They were four mismatched heroes who were joined by a lot of the other heroes that are in the stories that we do on Netflix, but that was that particular story.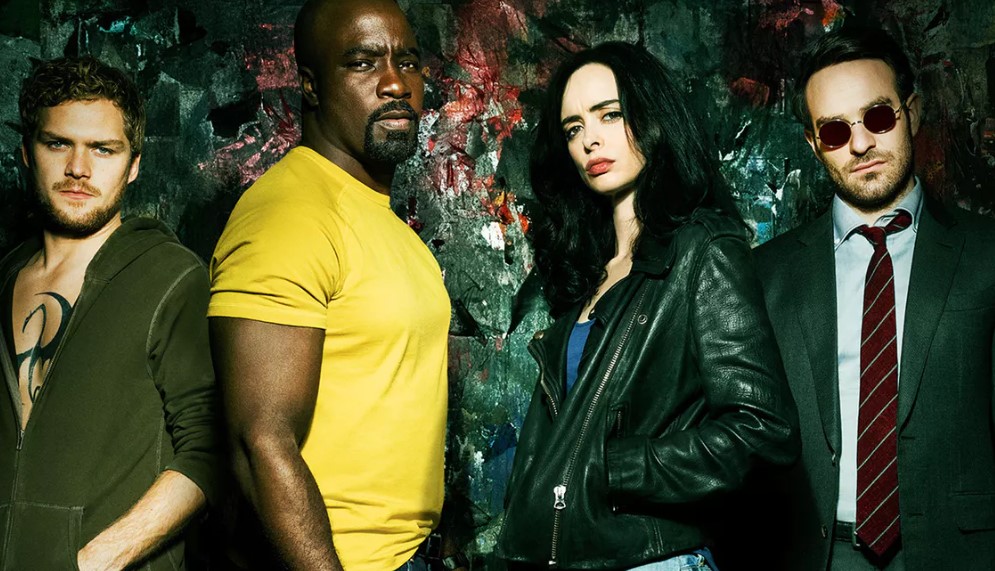 Netflix will be airing Punisher Season 2 on Jan. 18 with the cancellation expected shortly thereafter; Jessica Jones Season 3 will also air on Netflix and will be the last Marvel TV show on the streaming network.
The current seasons of Daredevil, Luke Cage, Iron Fist, Jessica Jones and Defenders will be available to watch on Netflix "for years to come," the streaming network said in a statement about the cancellation of Daredevil.
Disney is actually releasing their own streaming service this year, which is thought to be the reason why the Marvel TV shows have been cancelled on Netflix. The Disney+ streaming service will have new Marvel shows from Marvel Studios including a Loki series, Scarlet Witch series, and a Falcon and Winter Soldier team-up series. Marvel Studios and Marvel TV are separate companies at Disney, and they do no get along.