Marvel's Hit-Monkey animated series has been renewed for Season 2 on the Hulu streaming service.
The animated series made its debut in November of 2021 and is the only Marvel animated series to survive Kevin Feige's Marvel TV cancellations which include the recently canceled MODOK animated series, Howard The Duck, and Tigra & Dazzler.
Feige took over all of Marvel a few years ago, and prior to that Marvel was separated at Disney into Marvel Studios and everything else: Marvel TV, Comics, Gaming, etc.
Feige also axed the Marvel Netflix shows including Daredevil, the ABC Agents of SHIELD series, the planned Ghost Rider Hulu live-action series starring Gabriel Luna, Helstrom, and more. I'd actually argue a lot of those are much better than anything Feige has done with Marvel on Disney Plus.
At least the good news is, if you are a fan of Hit-Monkey, it's continuing.
More hits. More monkey. Season 2 of Hit-Monkey is coming soon! pic.twitter.com/KySB8yIb6V

— Hit-Monkey (@hitmonkey) February 2, 2023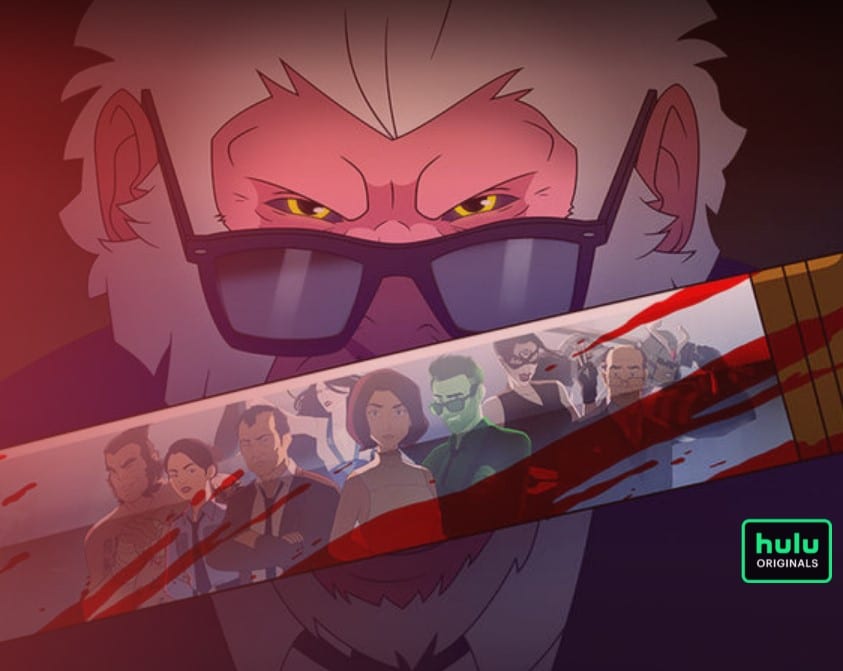 What is Hit-Monkey about?
The series is based on the comics of the same names and follows a monkey who is an assassin: After a high-profile political assassination goes sideways, an injured hitman hides out amongst a tribe of snow monkeys in the mountains of Japan.
Marvel.com offers about Season 2: "After an explosive first season of Hit-Monkey on Hulu where a  Japanese snow monkey's tribe was slaughtered, leading him to join forces with the ghost of an American assassin and together, they killed their way through the Yakuza underworld, Hulu announced today that the animated series will be returning for season two! The action continues in season two as Bryce and Monkey head to the city that never sleeps, New York City!"
Also returning for season two includes cast members Olivia Munn as Akiko, the smart and ambitious niece of the future prime minister; Jason Sudeikis as Bryce, a world-weary assassin who has made poor life choices; Ally Maki as Haruka, an honest cop from a small town, and Fred Tatasciore returns as the voice of Hit-Monkey, with Leslie Jones added to the Season 2 cast in an unknown role. 
Hit-Monkey is co-created and executive produced by Josh Gordon and Will Speck and produced by 20th Television Animation.