Bad news, MCU fans – it's becareful what you wish for – as it is claimed that Marvel's Daredevil: Born Again series may not have a mature rating when it is released on Disney Plus.
Disney just saw a big regime change that has been celebrated with the return of Bob Iger as CEO who replaces Bob Chapek.
According to YouTuber Grace Randolph, now that Bob Iger is back that might mean the mature rating for Daredevil: Born Again is out the window.
"Here's something," she tweeted. "Bob Chapek was cool with a mature-rated Daredevil: Born Again. Bob Iger, not so much. They're still deciding – we'll see what happens!"
While that sounds like bad news, Randolph adds she is hearing the series has some cool characters and even that Vincent D'Onofrio as Kingpin is a co-lead of the series.
"I do hear it's going to be chock full of awesome Daredevil characters and that Matt Murdock and Kingpin are co-leads," she said.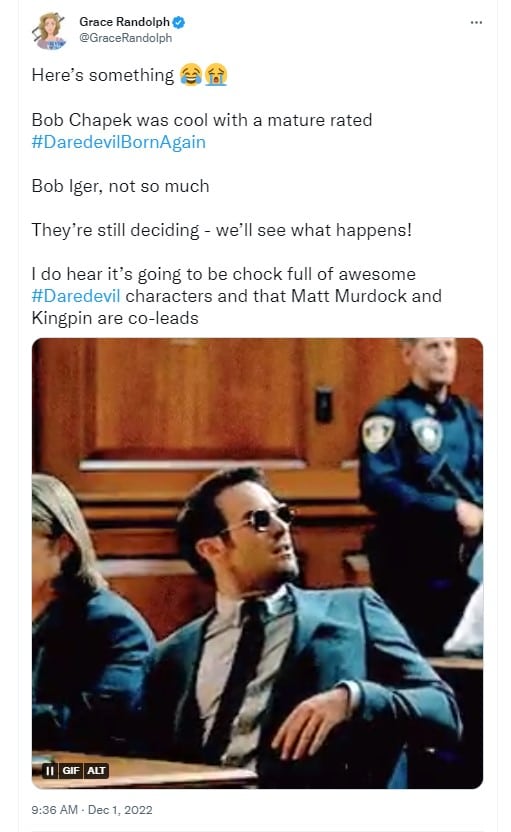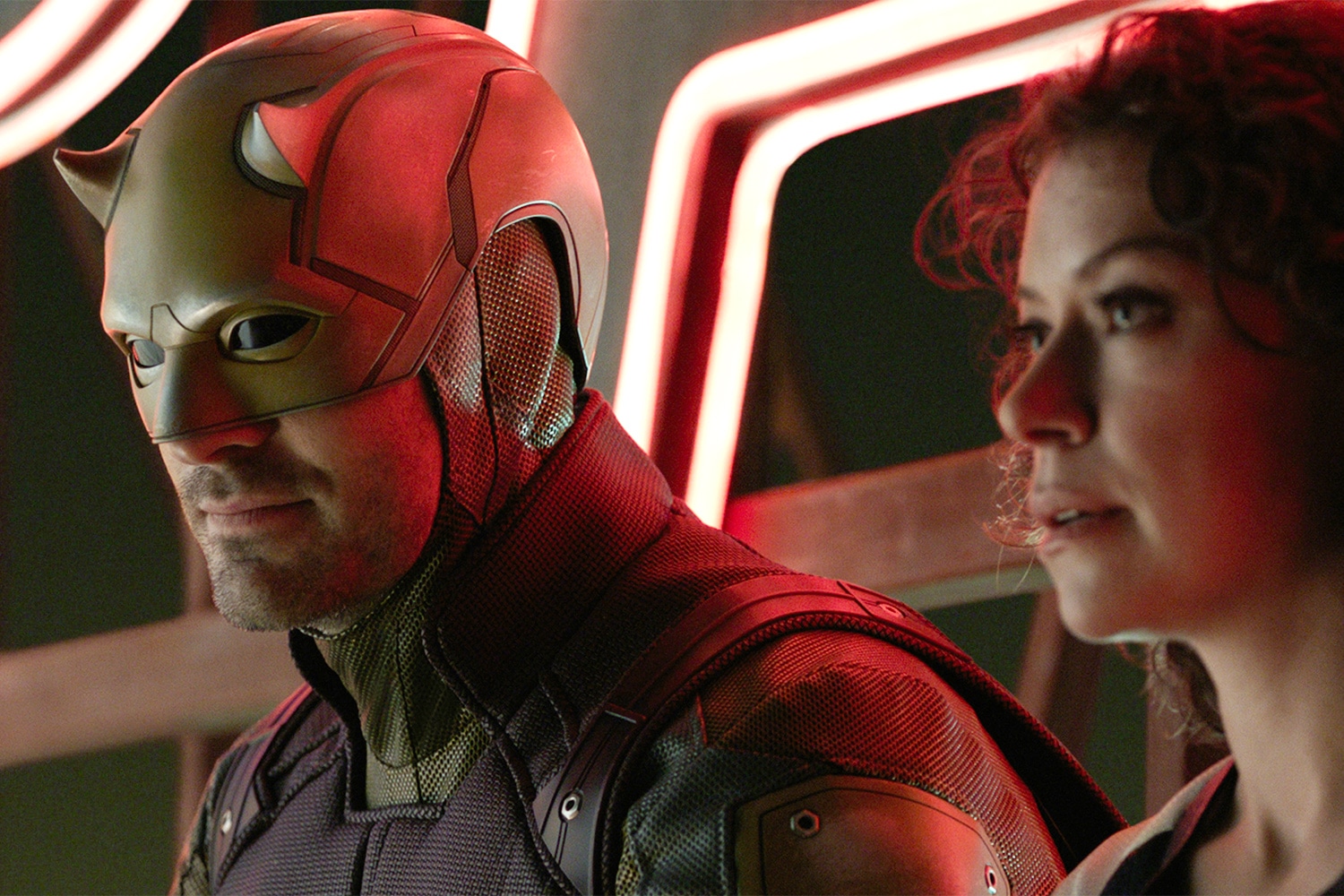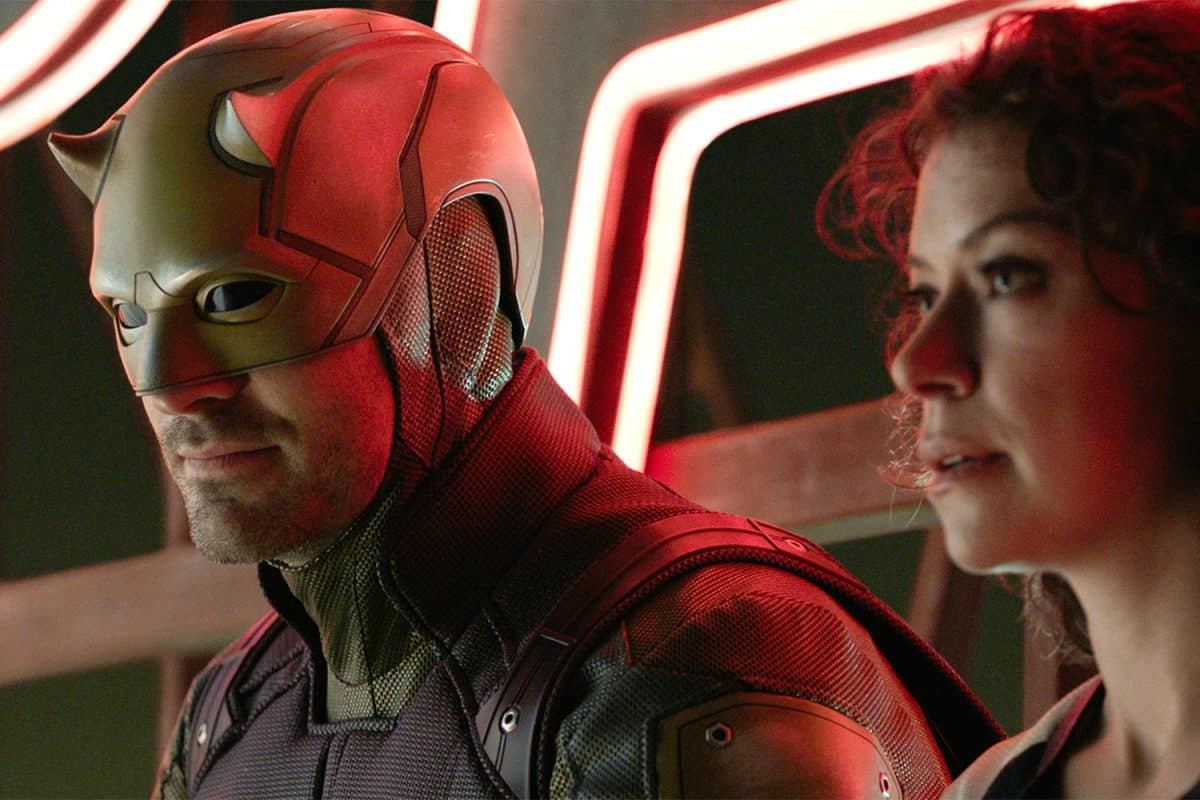 Thank She-Hulk for goofy Daredevil?
Charlie Cox recently appeared on the She-Hulk series which featured a more comedic take on the Man Without Fear, so if you happen to prefer the more mature Netflix version, let's hope Bob Iger isn't a She-Hulk fan.
We can also add that Iger potentially not wanting to go the mature route for Daredevil might also mean he doesn't want to go a mature route for the Disney Plus streaming service. If that is the case, how about releasing Daredevil: Born Again on Hulu?
The MCU is full of enough goofiness, it would be nice to have something for the adults.
Recent news for the show includes that Michael Gandolfini (The Many Saints Of Newark) has been cast in a major role opposite Charlie Cox and Vincent D'Onofrio described as an ambitious guy from Staten Island referred to as Liam.  Michael is the son of the late James Gandolfini and recently played the younger version of Tony Soprano in The Many Saints of Newark.
Daredevil: Born Again is being put together by Covert Affairs creators Matt Corman and Chris Ord who are writing and executing producing.