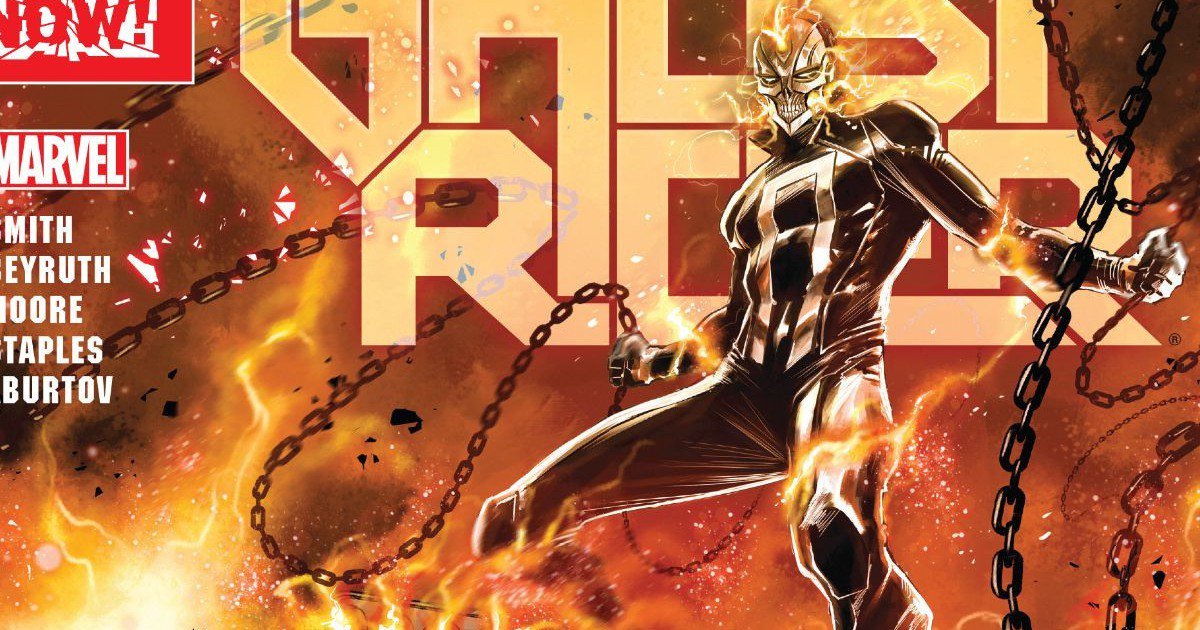 Marvel Comics looks to be cancelling upwards of eight or more titles come May with retailers told April's Ghost Rider #6 is cancelled and will not be resolicited.
Newsarama also points out the following titles are absent from Marvel Comics' May solicits and speculated to be getting the axe: Black Panther: World of Wakanda, Silver Surfer, Silk, Great Lakes Avengers, Thunderbolts, Gamora, and Deadpool & The Mercs for Money.
Thunderbolts writer Jim Zub did confirm the series is on a hiatus during the Secret Empire event, with Marvel said to be resuming the Thunderbolts (or more likely relaunching) later in 2017.
Other books on the fence that could be cancelled in the near future probably also include the following as their February sales are pretty lousy: Ultimates 2, Deadpool the Duck, Hawkeye, Ms Marvel, US Avengers, Doctor Strange Sorcerers Supreme, Uncanny Inhumans, Nova (told ya), Deadpool The Duck, Black Widow, Totally Awesome Hulk, Captain America Sam Wilson, Gwenpool, Karnak, Spider-Man 2099, Unstoppable Wasp, Rocket Raccoon, Star-Lord, Power Man And Iron Fist, Spider-Woman, Occupy Avengers, Unbeatable Squirrel Girl and Scarlet Witch.
Regarding Ghost Rider, Marvel Comics recently relaunched the comic with the character's debut on Agents of SHIELD. While the latter was done exceptionally well, as I noted in my 1-star review of the comic, it didn't even come close to the TV series, it was just awful, so this comes as no surprise.  
It's been my opinion for the past few years that readers have been losing more and more faith in Marvel Comics because of the direction of the company and the comics. Ever since Axel Alonso came on board as the new EIC, Marvel Comics has gone downhill, if not took a complete nose-dive.  
It remains to be seen if Marvel Comics will be able to get any of the fans back, because as it stands now, Marvel comics barely last six issues. 
Tags: