Will Mark Hamill and Luke Skywalker be back for Star Wars: Episode IX?
It seems likely judging by the actor's latest tweets that tease the return of the fan-favorite character.
The first tweet features art of Luke Skywalker stating, "See you around kid…" with Mark Hamill having included the hashtag "foreshadowing."
Two days later then saw a fan question "will you be back?" with an emoji of an Irish flag, as the previous two Star Wars trilogy movies filmed in Ireland.
"No one's ever really gone… …See you around, kid!" Hamill tweeted back.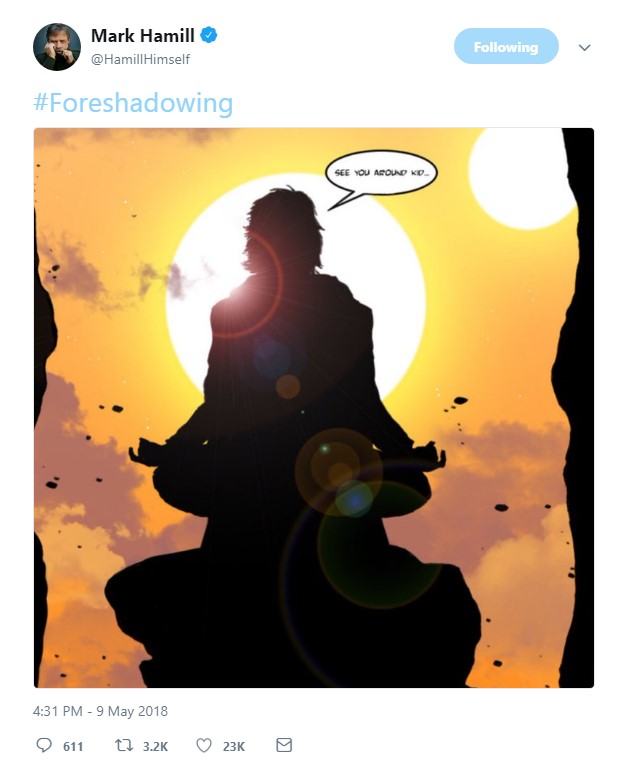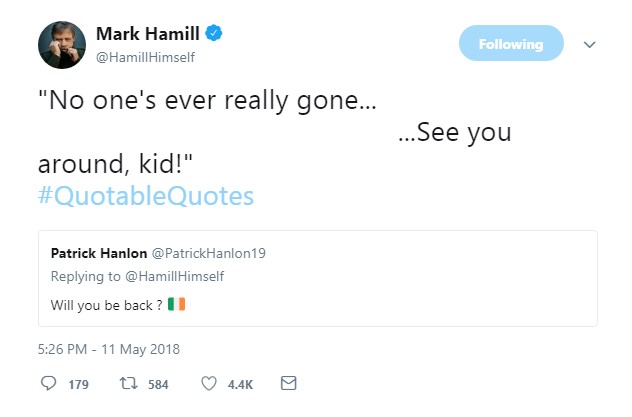 As we all know, Luke Skywalker was killed off in Rian Johnson and Kathleen Kennedy's Star Wars: The Last Jedi, much to the disappointment of Star Wars fans around the world.
J.J. Abrams returns for Star Wars: Episode IX, with a lot of those same fans hoping that Abrams fixes the many problems found in The Last Jedi.
Mark Hamill previously even teased that Luke Skywalker could still be alive for Star Wars: Episode IX.
"I refuse to believe that he's gone," Hamill told the BBC in March. "My theory is he just teleported to somewhere else and left his robe behind. He teleported to a nudist colony, that's what I'm hoping."