As if we needed another confirmation, but ahead of The Mandalorian Season 2 premiere tonight (t-minus about 40 minutes), Rosario Dawson is again confirmed as Ahsoka Tano.
The info comes from a deleted post attached to a Disney Instagram account out of India.
The screenshot of the Instagram post can be found below which offers an infographic for The Mandalorian Season 2 where it's questioned and answered:
What does Ahsoka Tano's live action avatar look like?

Rosario Dawson is set to play the famous Clone Wars Jedi
The infographic also teases WWE's Sasha Banks who either has a small or possible large role in The Mandalorian Season 2:
Who is she?

Is Sasha Banks in for a cameo or joining the action?
Again, it is unknown when Rosario Dawson will make her debut in The Mandalorian Season 2, but Redditors theorize possibly during an episode titled, "The Sorceress."
The Mandalorian Season 2: Disney Plus confirms Rosario Dawson as Ahsoka Tano: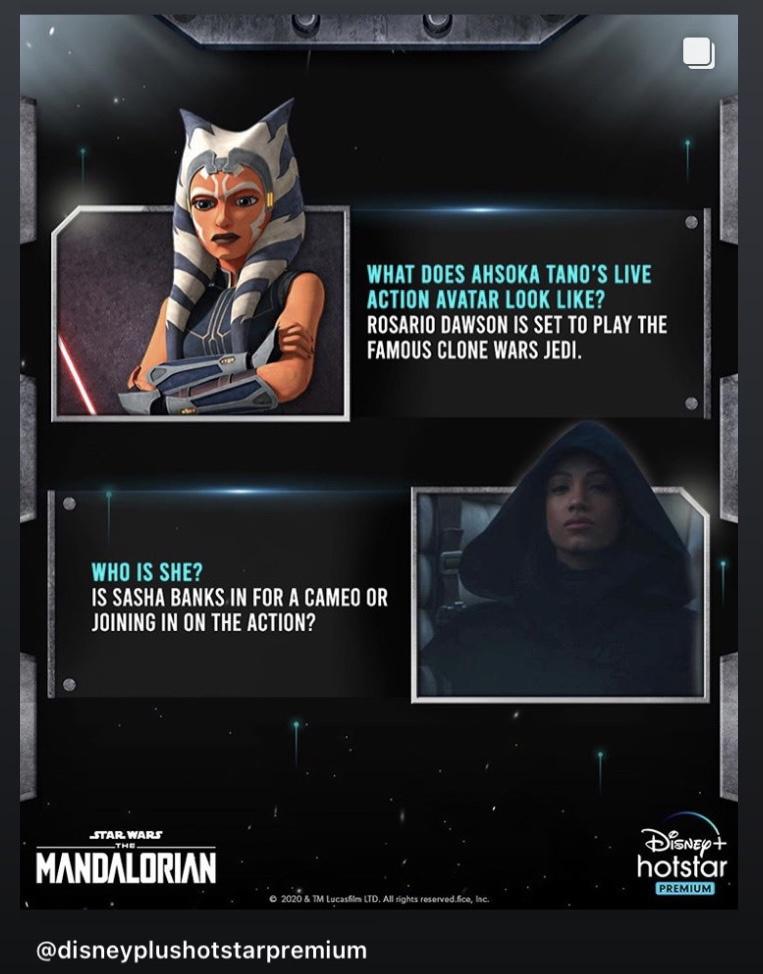 Hasbro art features Rosario Dawson as Ahsoka Tano
While Disney Plus does have yet to officially announce Rosario Dawson as Ahsoka Tano in The Mandalorian Season 2, recall the recent art released by Hasbro for the Star Wars: The Black Series Ahsoka Tano Force FX Elite Lightsaber that looks a lot like Dawson: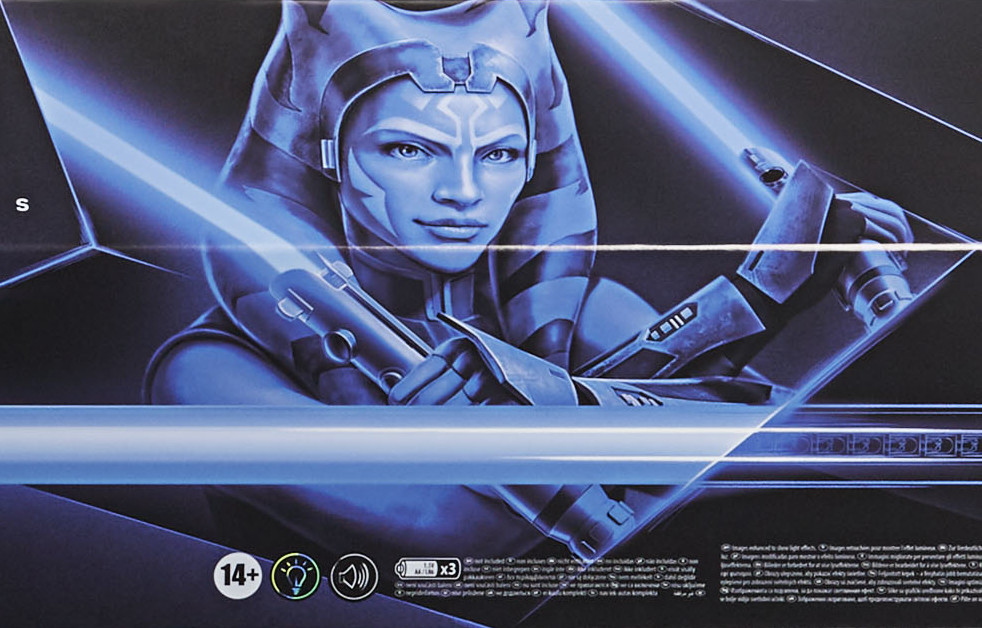 The Mandalorian Season 2 premiers on Disney Plus, Friday, Oct. 30 at 12am PST / 3 am EST
Season 2 synopsis:
The Mandalorian and the Child continue their journey, facing enemies and rallying allies as they make their way through a dangerous galaxy in the tumultuous era after the collapse of the Galactic Empire.
Directors for the new season include Jon Favreau, Dave Filoni, Bryce Dallas Howard, Rick Famuyiwa, Carl Weathers, Peyton Reed, and Robert Rodriguez. Showrunner Jon Favreau serves as executive producer along with Dave Filoni, Kathleen Kennedy and Colin Wilson, with Karen Gilchrist serving as co-executive producer.
The series stars Pedro Pascal as the titular character, Carl Weathers as Greef Karga, and Giancarlo Esposito as Moff Gideon.
Series description:
After the stories of Jango and Boba Fett, another warrior emerges in the Star Wars universe. The Mandalorian is set after the fall of the Empire and before the emergence of the First Order. We follow the travails of a lone gunfighter in the outer reaches of the galaxy far from the authority of the New Republic.
(Note: The header image at the top of the article is fan art)