Check out what appears to be the first look at Rosario Dawson as Ahsoka Tano as Hasbro has revealed new Star Wars merchandise for the character.
Friday at the Hasbro PulseCon saw Hasbro reveal a batch of new merchandise, including a Star Wars: The Black Series Ahsoka Tano Force FX Elite Lightsaber which features character art that looks pretty much exactly like Rosario Dawson, who is playing the character in The Mandalorian Season 2 series on Disney Plus which debuts Oct. 30.
Check out a comparison. The Hasbro info and images can be found below.
Ahsoka Tano Hasbro Star Wars: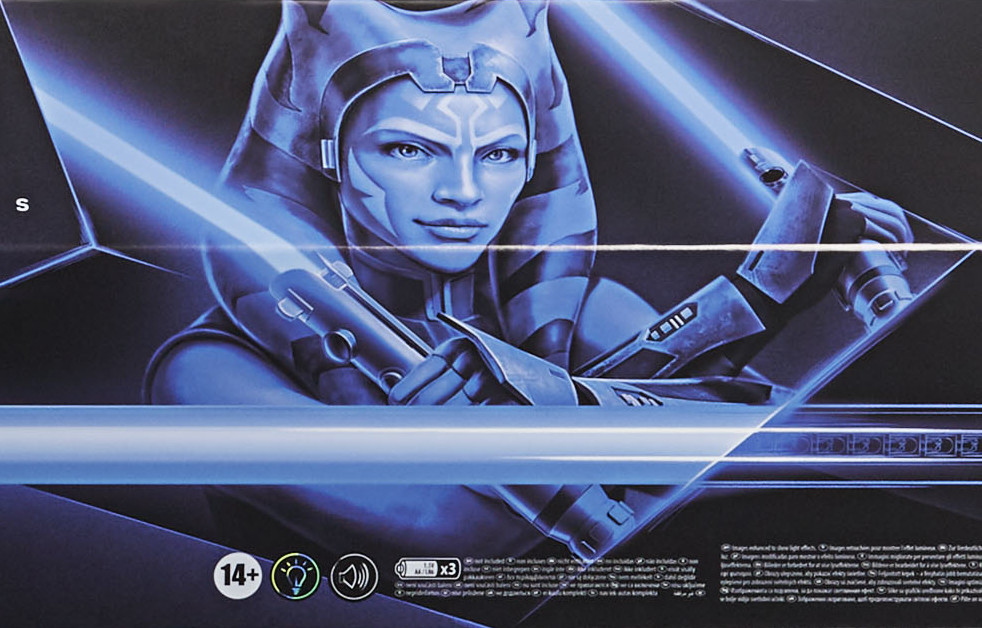 Rosario Dawson: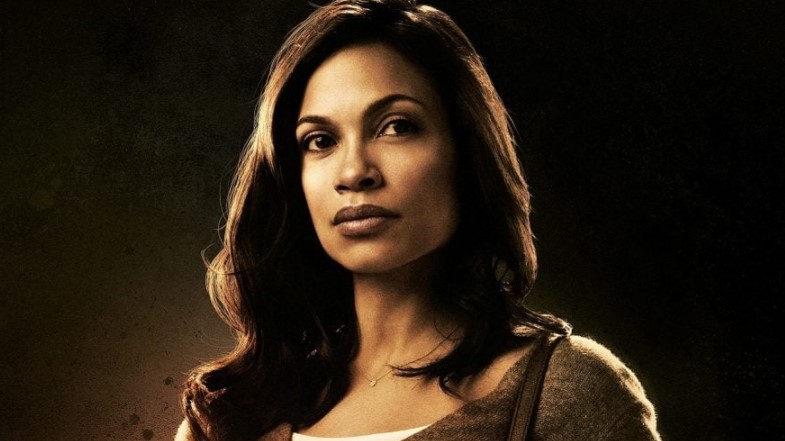 STAR WARS: THE BLACK SERIES AHSOKA TANO FORCE FX ELITE LIGHTSABER
(HASBRO/Ages 14 years & up/Approx. Retail Price: $224.99/Available: Spring 2021)
Combining advanced LEDs and entertainment-inspired Lightsaber sound effects, the STAR WARS: THE BLACK SERIES FX ELITE LIGHTSABERS are the most realistic Force FX Lightsaber yet. The real metal hilt features design and deco based on AHSOKA TANO'S iconic Lightsaber featured in the STAR WARS: THE CLONE WARS animated series. Select between blue, green, or yellow-green blade colors with the first-ever STAR WARS: The Black Series Force FX Elite Lightsaber three-color-changing blade. Use the buttons on the hilt to activate progressive ignition, sound effects, battle clash effect, wall-cutting effect, and a three-color-changing blade effect. Proudly display this Lightsaber on the included stand, with or without the removable blade, and show off the included removable kyber crystal. Includes lightsaber, barrel plug, stand, removable kyber crystal, and instructions. Requires 3 1.5V AA batteries, not included. Available for pre-order at Hasbro Pulse (US & Canada only), Walmart, Amazon, GameStop, Target, Entertainment Earth, Big Bad Toy Store, Dorkside Toys, and Best Buy.
Ahsoka Tano Force FX Elite Lightsaber images: