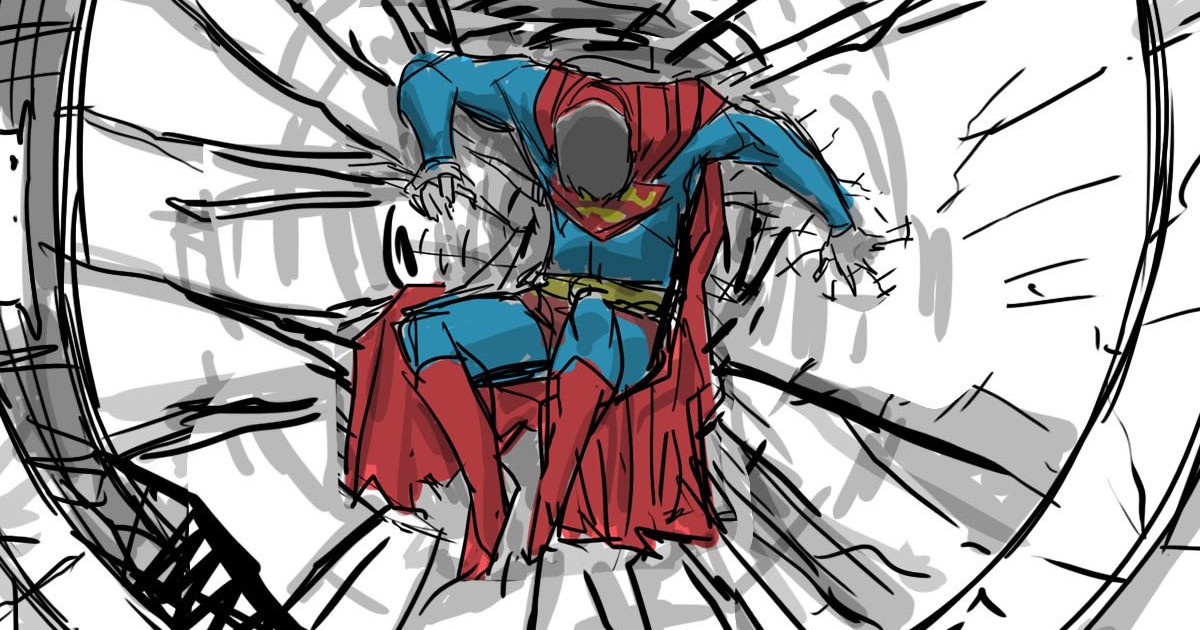 Superman debuted 79 years ago today as Jerry Siegel and Joe Shuster first published Action Comics #1 on April 18, 1938.
And the rest they say is history.
Man of Steel storyboard artist, Jay Oliva, took to Twitter to offer a look at some of his work from the movie, which features Superman flying in the air holding Lois Lane in his arms, Superman crashing up against the bank vault, and Lois floating up unconscious.
Jay Oliva is also known for his stellar work on the DC animated movies, including directing Justice League Dark and Justice League: War, as well as directing episodes of Young Justice.
Man of Steel was released in 2013 and made over $668 million worldwide. Man of Steel 2 is currently in development.